Top 10 big houseplants that will make your interior shine!
Hi PLNTSlovers! If you are reading this blog, it may be because lately you've been walking around your house, finding sad and empty corners that are in desperate need of some green shine. You want to extend your plant collection with new eye-catchers, but finding the perfect big houseplants that will match the beauty and aesthetic of your interior is not an easy task!
If we are right, then you have come to the right place! Sometimes, following the trend and advice of the plant community is the best way to discover which plant we want. In this blog, we made a top 10 of the coolest big houseplants that will make your interior a bright and shining urban jungle. Let's add some greenery!
Strelitzia Nicolai
The Strelitzia Nicolai is one of our personal favorites. Also named Bird of Paradise, this beauty comes from the warm place of South Africa and she's the perfect plant to match your urban jungle. She likes a light spot and needs real sunlight, which makes them also very suitable for a terrace in Summer. The green bright and large leaves at the end of these green thick stems even tear themselves when they are older to allow wind passing through them, this is a natural evolutionary system of the Strelitzia Nicolai. Isn't nature impressive?! Besides the super cool look of this big girl, she's also really nice for your health as her leaves have the air-purifying skill. Therefore, the Strelitzia Nicolai is a thirsty one, so you need to make sure that the potting soil remains most! Her sister, Strelitzia Reginae is also very pretty!
What about growing your own plant from a seed? We guarantee you that this growing process is even more exciting! If you are curious to see how this green beauty grows so tall and beautiful, we have the perfect kit for you. The Strelitzia Nicolai Seed Kit provides anything you need to grow an impressive beautiful big houseplant. Of course, a little patience is required.. ;-)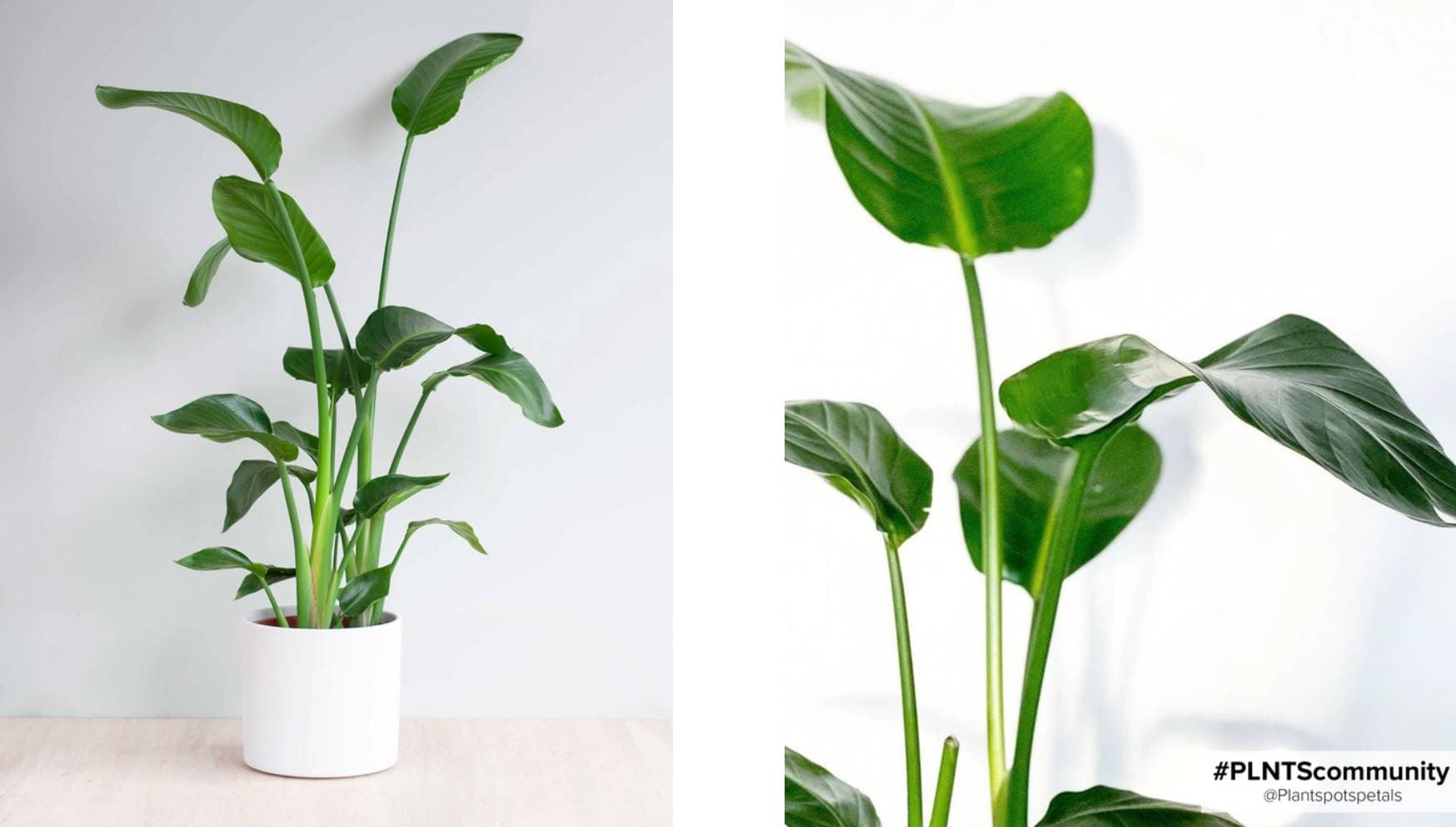 Areca Lutescens
Do you miss your holiday at the beach? The feeling of a white sand beach under your feet, the warmth of the sun heating up your body during your late walk, the beautiful landscapes,... What is better than a magnificent palm plant with beautiful bright green and pinnate leaves to live the experience again while being at home?! The Areca Lutescens come from the African island Madagascar and is also called the Butterfly Palm. She likes a bright spot, but not directly in the sun. Make sure the potting soil is always moist without a layer of water at the bottom of the pot, and this beauty will be the happiest. And you know what? She's an air purifying plant too !
The Areca Lutescens is everyone's favourite, you can have her in any height and she's really easy to take care of.
Ficus Lyrata
This beauty is a real favourite among the interior lovers and her popularity keeps growing! The Ficus Lyrata originally comes from the tropical rainforest in West Africa and always adds a striking touch in the mood of the room. She's a real feast for the eyes! The Ficus Lyrata is also called the violin plant for her beautiful large, strong heart-shaped leaves which proudly grow upwards. This green beauty is also pretty simple to take care of and loves a partly shady corner.
Besides that, she also exists branched, which has even more width and fantasy!
Monstera Deliciosa
We know… We can't talk about big plants and forget about the magnificent Monstera Deliciosa! The Monstera is a strong, powerful plant that grows easily in South American jungles. She's recognizable by her large, gaped leaves and her super long aerial roots! This lovely green friend is an easy-going plant. She loves a light spot or partly shady location, weekly watering and sometimes, like every tropical plant, sprays her leaves and she'll turn beautiful. Also, letting her soil dry a bit before watering again is a good thing.
Besides that, she's the most popular plant in the plant community. She won 2 years in a row at the trendy plants competition. She really is a must-have to get in your collection if you don't own one yet.
If you like variegated plants, the Monstera Deliciosa also has a few variegated versions, like the Monstera Deliciosa Variegata, Monstera Deliciosa Less Variegata and Monstera Thai Constellation, which are truly splendid.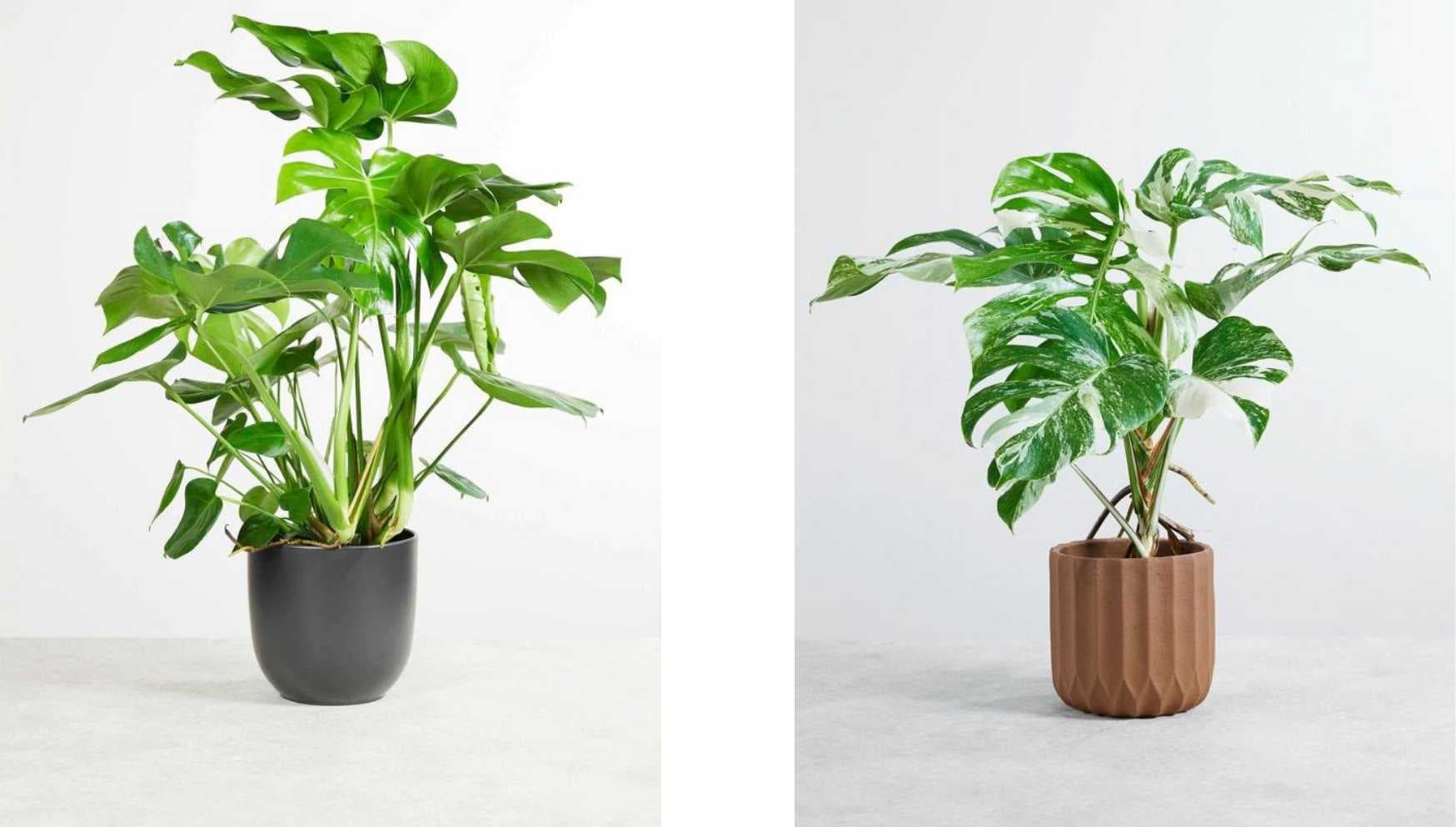 Philodendron Scandens
The Philodrendon Scandens is a common plant but adored by many. The great thing about Philodendron is that as long as you help them climb on something they will grow. Beside that, she has lovely heart-shaped leaves that will climb through your urban jungle. If you love and take care of this pretty greenery, she will thank you with many cuttings that you can take and grow or give as a gift to your fellow PLNTSlover! She's really easy to take care of. All she asks is a lot of lights, without direct bright sunshine, a soil slightly moist all times and temperature above 16 degrees.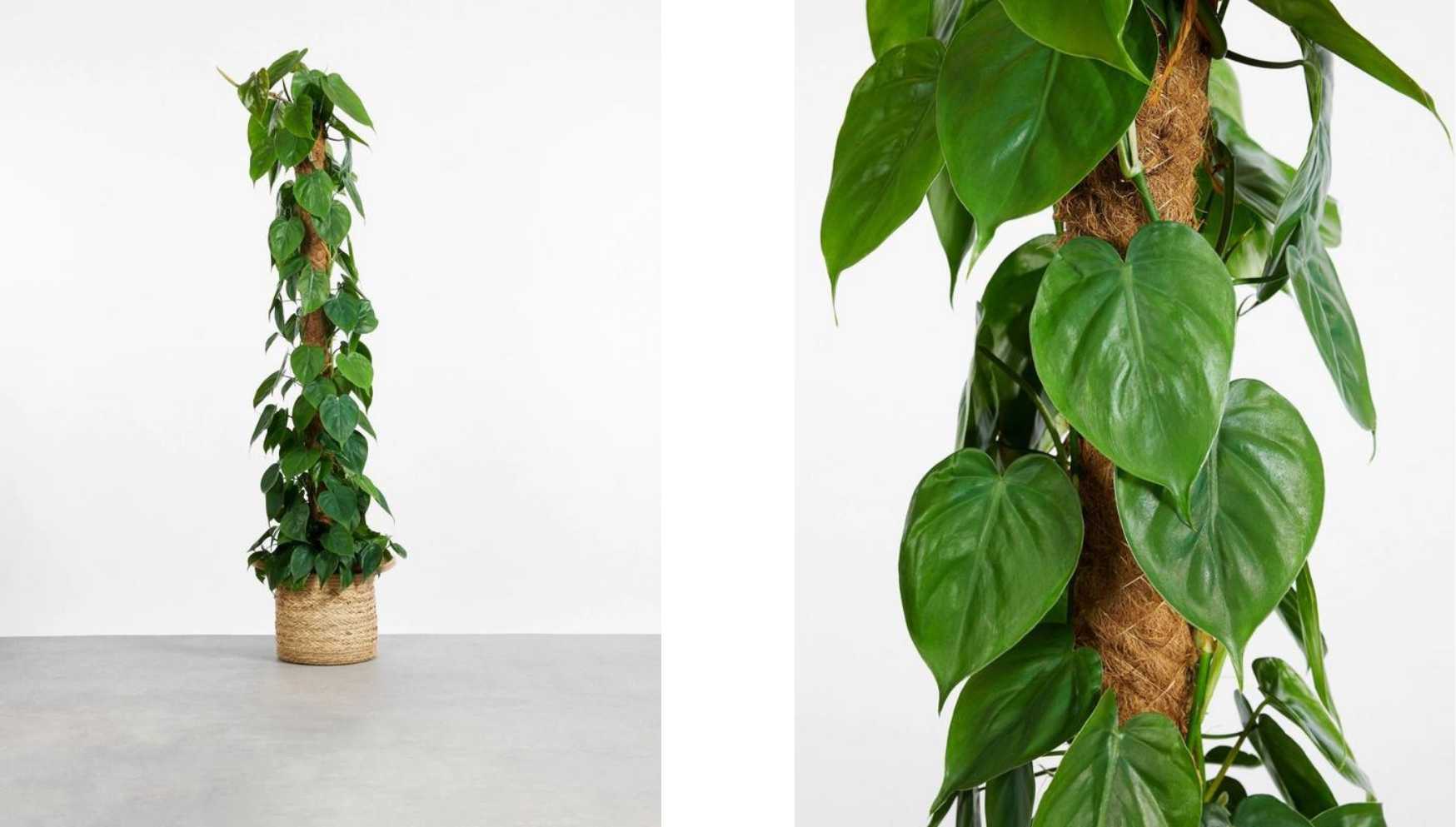 Yucca
If it misses a touch of extravagance in your home, then this Yucca is your girl. The Yucca is a tree-plant like and she's called a Palm Lilly which, we think, suits her very well due to her look. On top of her thick stem grow green leaves in a plume shape. She's super easy-going and suitable for every PLNTSparent. This beauty originates from Central America, North America, and the Caribbean. She's used to a dry climate, so if you add her to your urban jungle, she would love bright spots with not too much water. The soil must be dry between every watering.
Little warning: be careful if you have pets, because as we say: under a beauty always hides thorns, and this beauty is very toxic for your four-legged friends!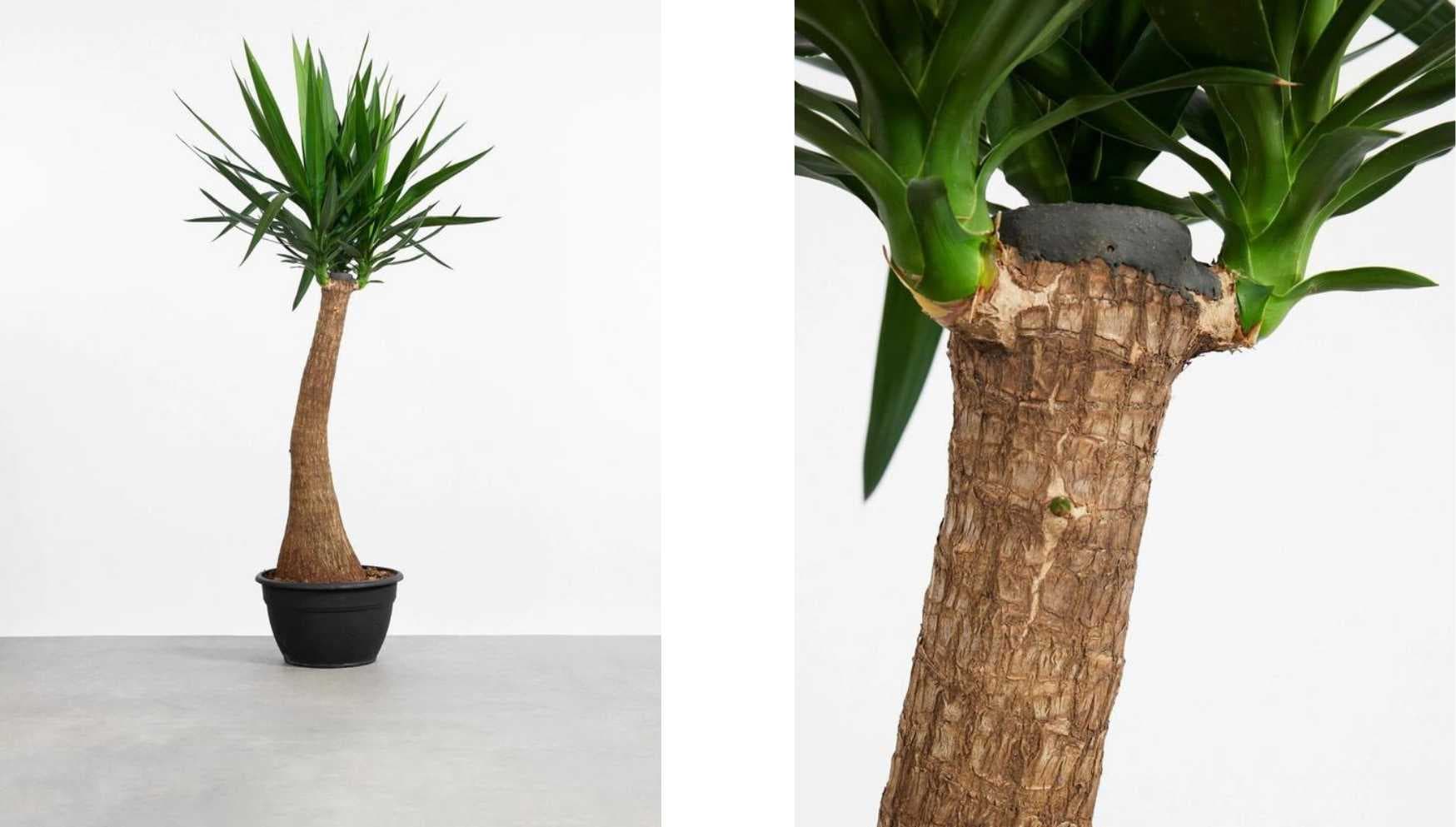 Dracaena Goldencoast
The Dracaena comes in many forms, each with its own silhouette and stature, but the Dracaena Goldencoast is a true eye-catcher. This beauty is also a tree-plant like and she originates from the tropics of Africa. With her beautiful plume-like leaves with yellow outline and her thick stem, this strong lady is surely easy to take care of. She was made to match every room in your house.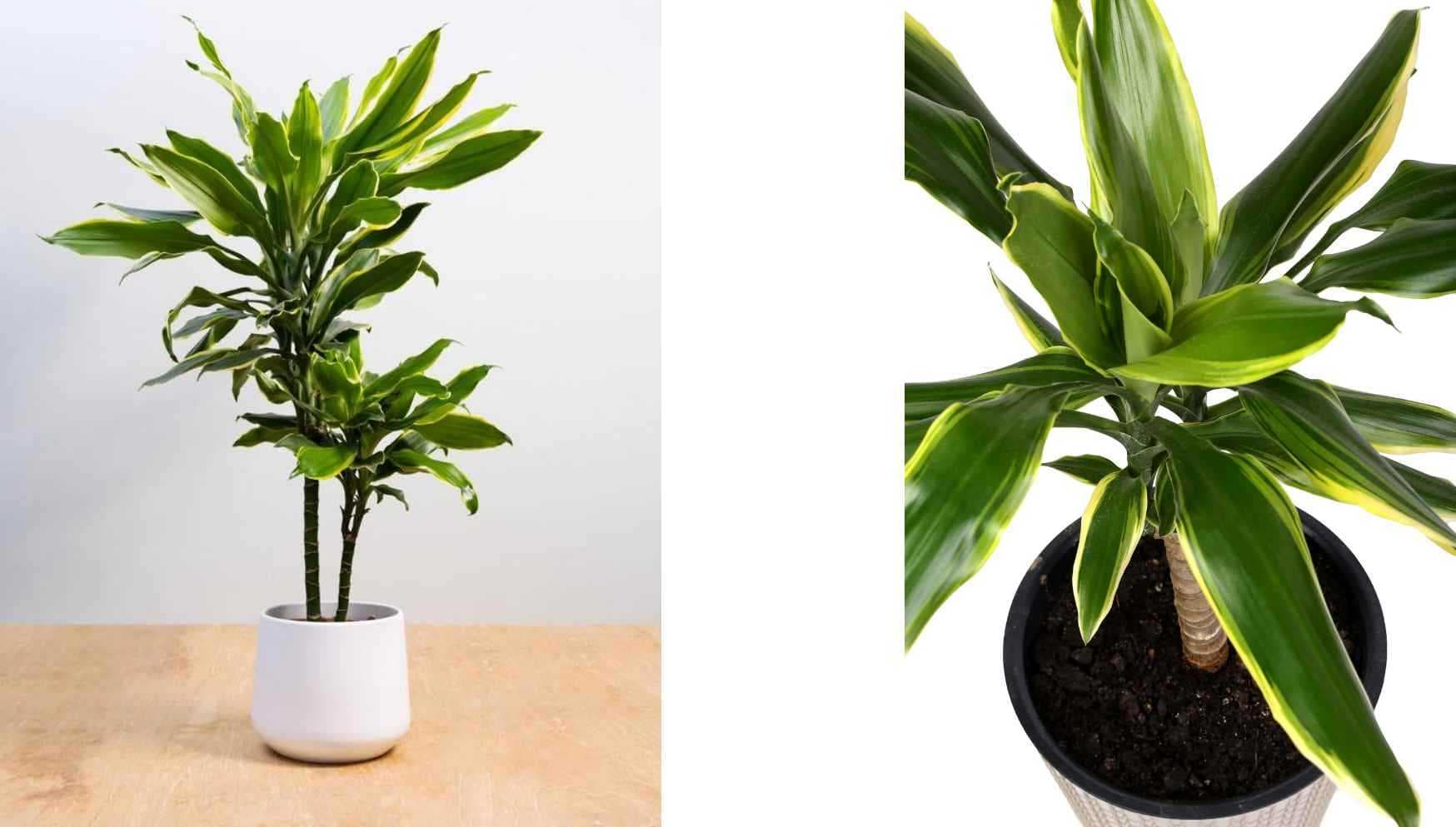 Coconut Palm
This green beauty is part of the palm family, and when we hear palm family, we always think about… The white sand beach! The cutest thing about this plant is that it grows directly from a coconut, with bamboo-like stems and only has a few but super cool long, pointy leaves. As she's a tropical plant, she will enjoy a bright spot without direct sunlight. Plus, she's not a thirsty plant, so keep her soil moist and don't overwater this beauty. The Coconut Palm enjoys temperatures between 15 up to 35 degrees, during summer you can even put your Coconut Palm outside !
The big plus of this tall girl is that she's pet friendly! You can let your pet be her best friend while being sure your four legged companion will not suffer from any toxicity.
Alocasia Yucatan Princess
If your color preferences turn to dark shade, this dark lady is made for you ! The Alocasia Yucatan Princess is enormous and will surely become a statement piece in your house. Her large, shiny, dark green leaves are carried by deep red stems. In nature, her leaves are used by animals as shelter. Isn't it super cute?! This royalty originates from the rainforest of Southeast Asia and thrives in this climate. To be sure that she will thrive in your urban jungle, you need to provide her with 60% humidity or higher. Our majesty will appreciate regular splashes of water, but not a layer of water in the bottom of her pot.
If you like being an observer of plant growth, we got her as a BabyPLNTS Alocasia Yucatan Princess for you to fully witness her evolution !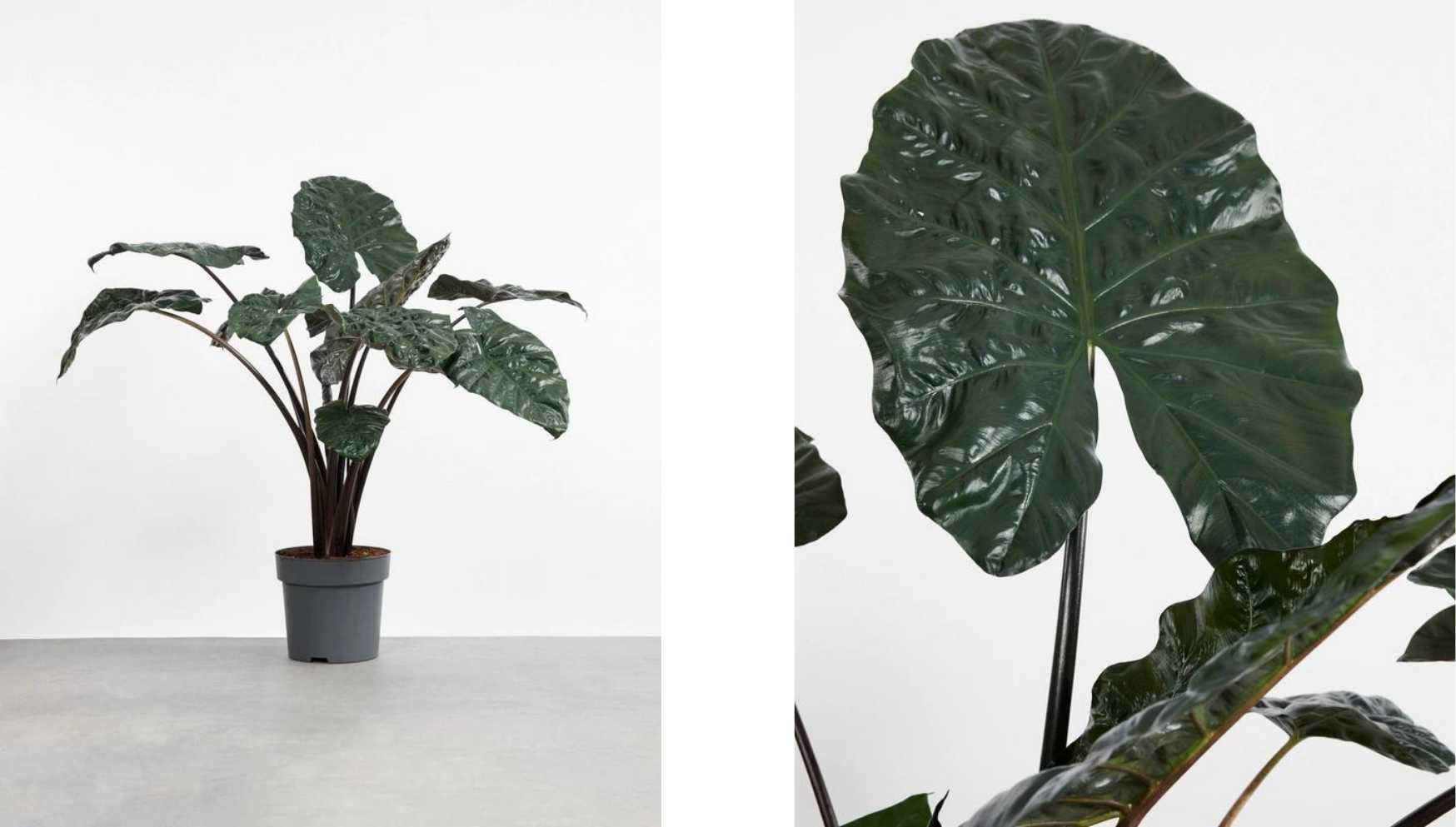 Alocasia Frydek
And last but not least, the famous Alocasia Frydek. Also called the Green Velvet Alocasia due to her beautiful dark green velvet leaves, she gives the impression of glowing with her shining white veins. As every Alocasia, this girl needs some extra attention and love to keep on shining in your house ! She's not very common and won't appreciate having damp feet. A small splash of water a few times during the week will be perfect for her. In a light pot, but not in full sun, she will be happy enough to shine and catch everyone's eyes. Fan of those beautiful long stems? The Alocasia Zebrina is a bit like the Frydek, except she has beautiful patterns on her stems!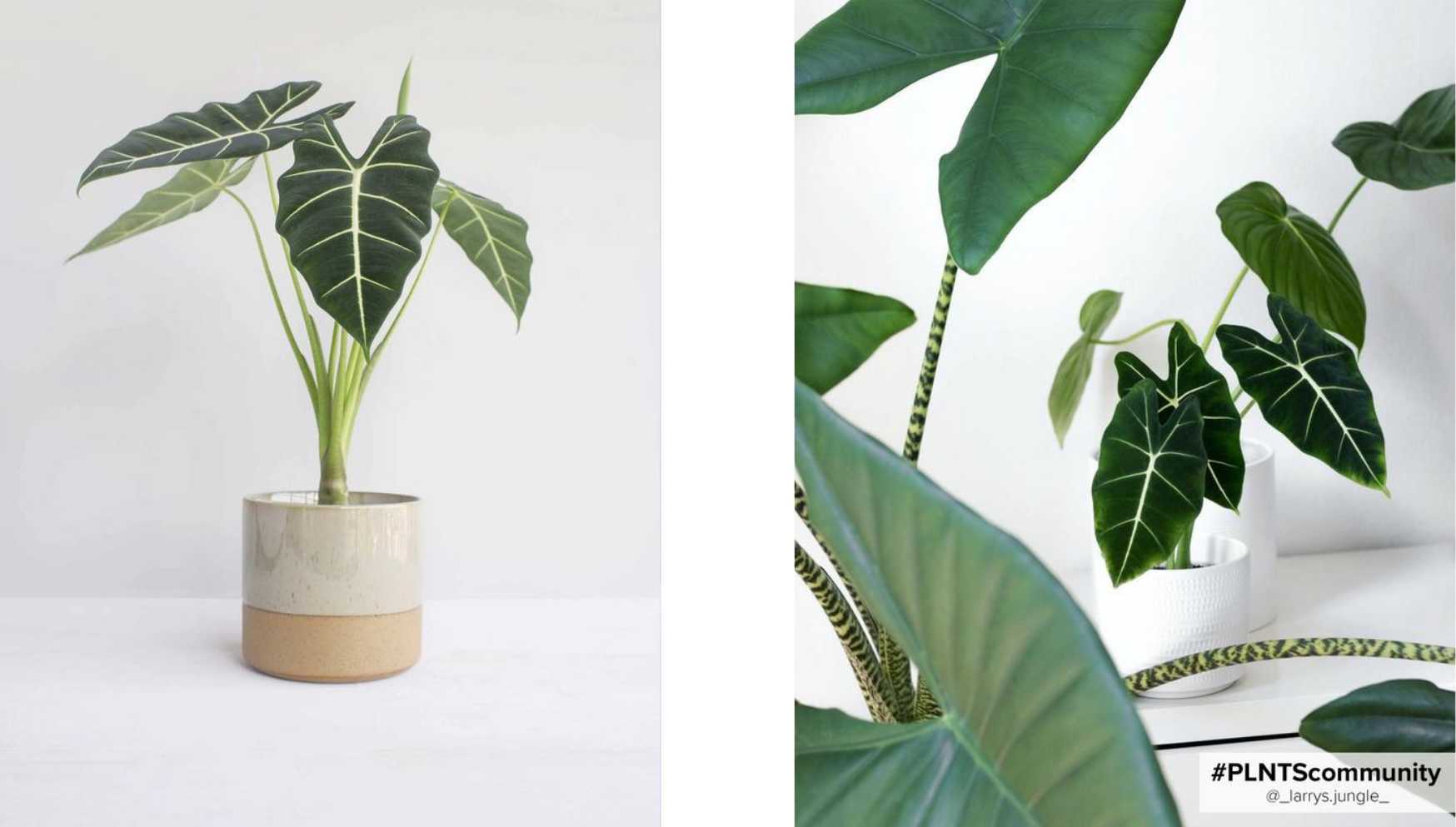 Yay ! These are the top 10 big houseplants that will make your interior shine. Did you choose your favorite already? We hope that this blog helped you find the future statement piece of your house. If you already own one of our big beauties, tag us on Instagram with the hashtag #PLNTS and who knows, you might see your picture on our blog or social media!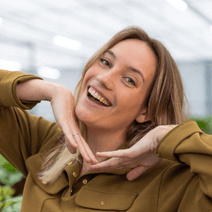 Renée
PLNTS instantly make Renée happy as she's always on the hunt for cool plant trends. Inspiring our community with interior tips, surprising DIY's and fun lists is what she does best!
July 05, 2022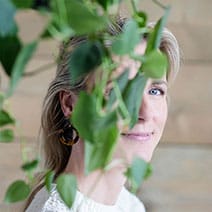 Hi, I'm Emma, your PLNTS.com guide!