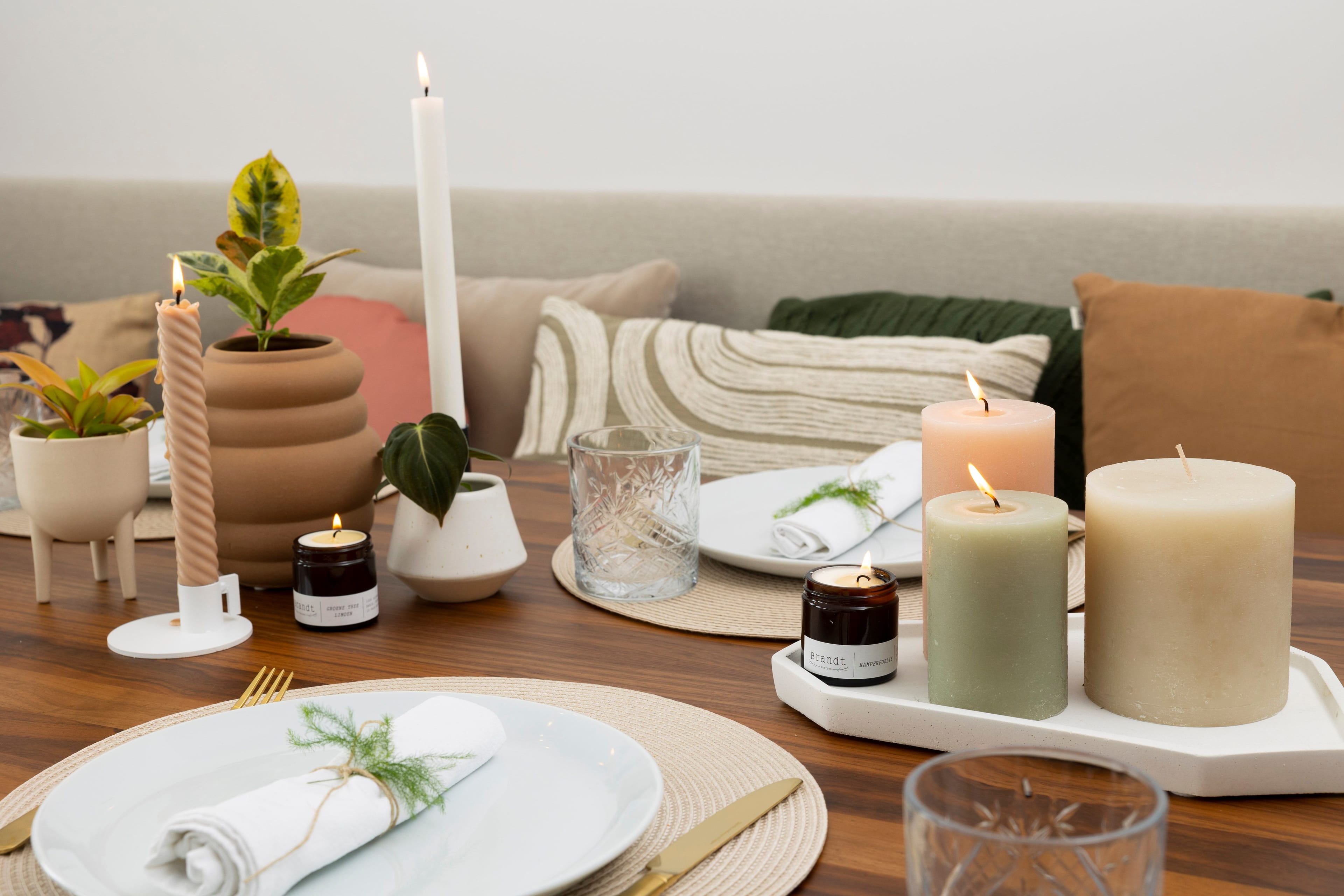 How to decorate with pink: a touch of pink never hurts!
Could you ever go wrong with pink? We don't think so! Pink never goes out of style, so neither will your house. And the best part is that we even have pink plants to finish that statement of yours! Do you prefer pink pottery? We've got you covered. But don't worry, there are many more options to give your home a touch of pink. So if you think it can't get any pinker, trust us, it's possible.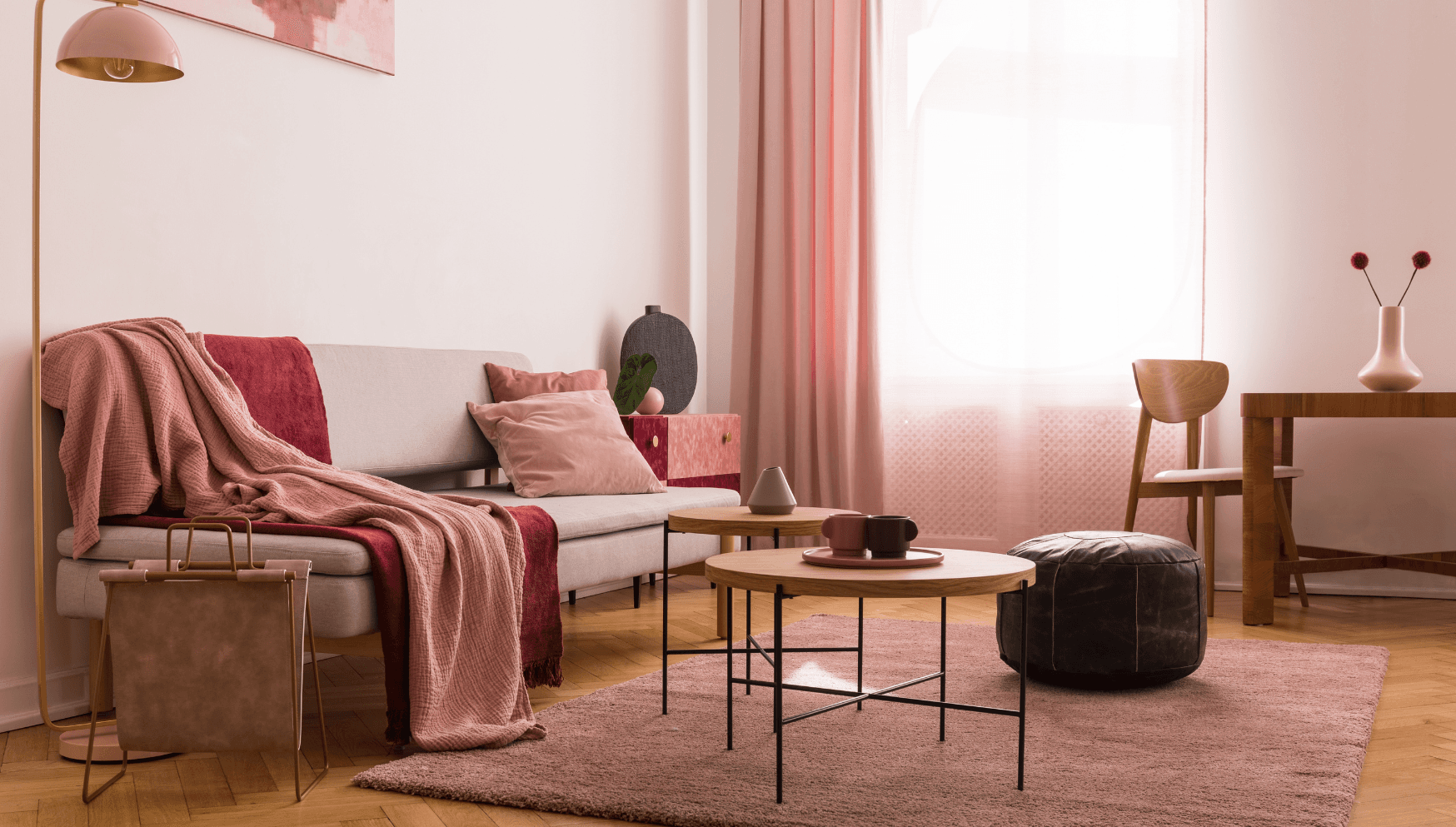 Ways to add a touch of pink to your home interior design
There are, ofcourse, different shades of pink you can mix and match with. Think about a darker shade of pink for your walls and a lighter shade of pink for your candles or candle holders! Not only the different colour palettes can make a big difference, also the type of material can make a big change. For example, try a cushion with feathers or a twisted candle. With the different shapes and textures of different accessories, you can create a fun vibe for the room.
Pink wall or ceiling
To make your home the ultimate pink environment, you can choose for pink walls in your house. Pink walls can make or break the entire interior, so it's important to choose the right shade. If you like to have a light room, you can go for a lighter shade on the walls so the natural light that comes through your window will reflect on it. If you're a real daredevil, you can add painted organic shapes or even paint your ceiling pink! Whether you go for a soft, powder pink or an earthy terracotta pink: putting this pretty colour on your wall or ceiling will instantly make your space feel cosy and warm!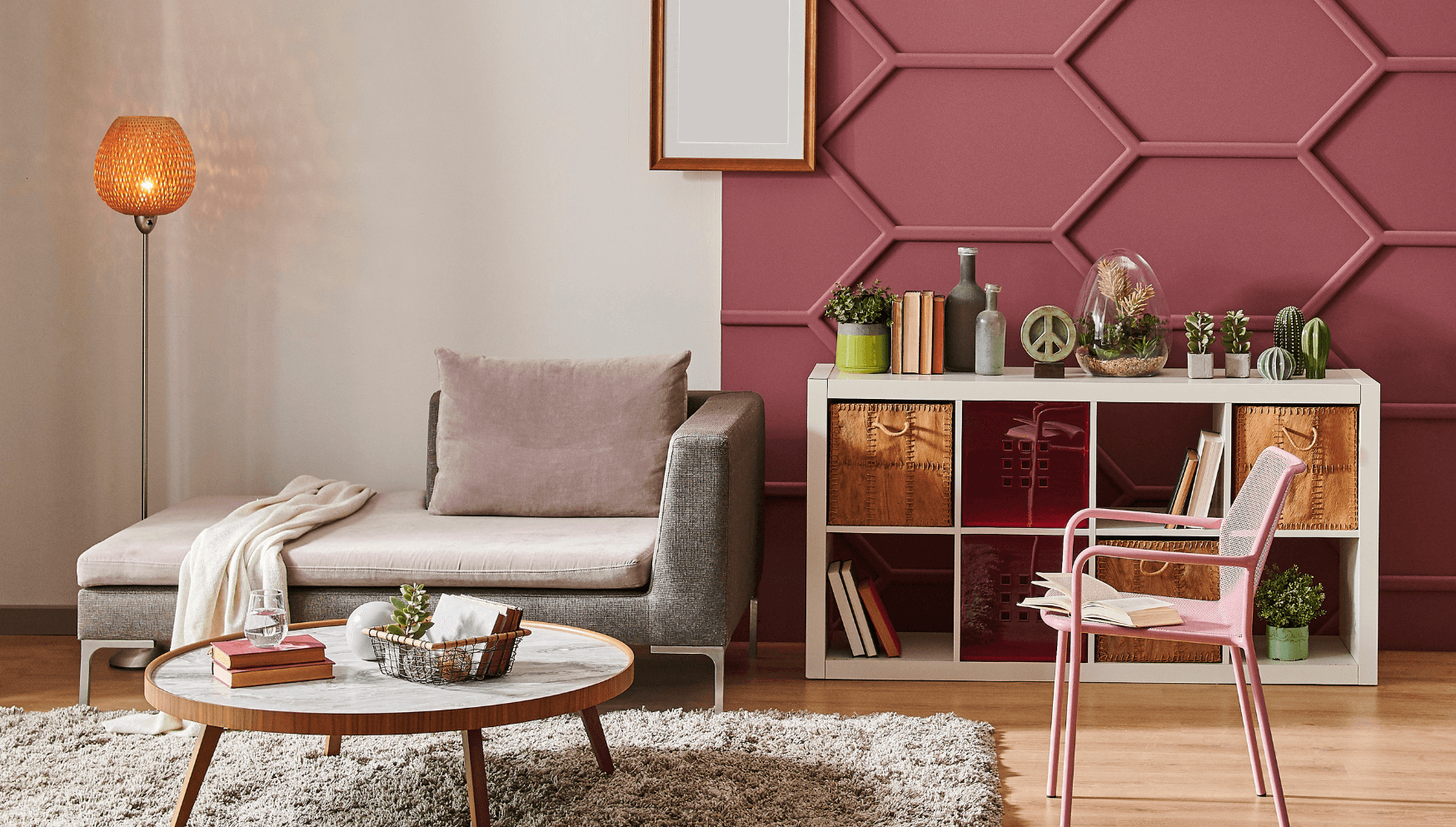 Pink statement piece
When your eye is immediately pulled to a feature in the room, that's what we call a statement piece. For example, you can go for a pink couch that will be the centre of attention. In this case you can make your living room all cosy and pink with just one piece of furniture. Do you already see yourself watching tv with a cup of tea on your amazing pink couch? But it's not just the sofa that can be a statement piece. A nice pouffe, large sofa or the dining chairs are also perfect to give a nice pink colour. Or how about a striking pink painting or art piece? So many great options to add a pink statement piece to your interior!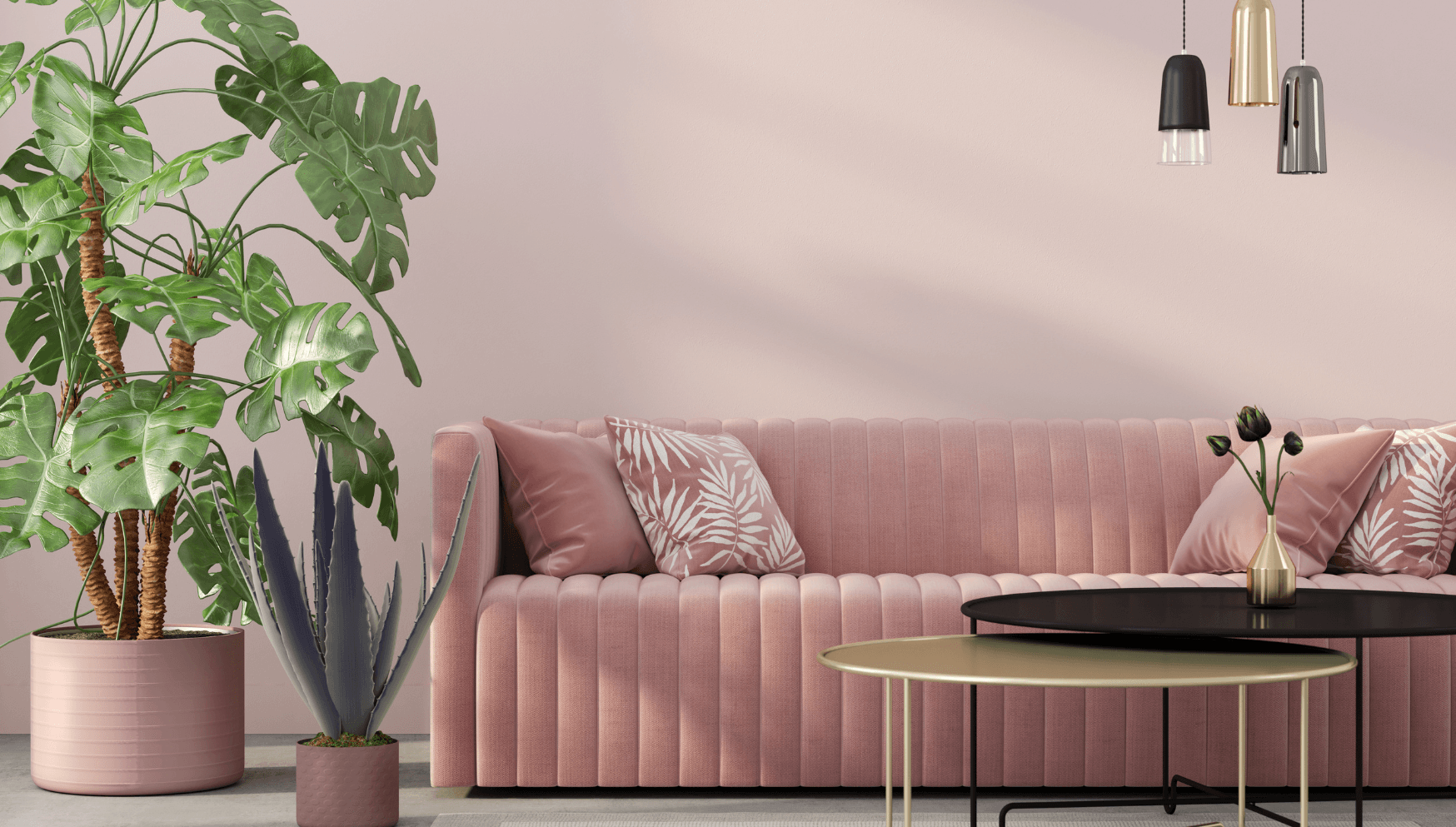 Pink decorative accessories
If you're not sure yet if you're ready for the whole pink experience, you can start small with a few pink accessories. Think about pink cushions, candles, candle holders, carpets, pink plant pots, or a pink plant like the cute baby Phyllostachya Pink! This way you have subtle elements that start your pink and cosy house to be pink ready.
The 'pinkishing' touch
It doesn't matter if you try to start small with a few pink candles or make a big change by painting your walls, there's always that one finishing touch that makes the room just right. And how to do that better than with pink plants! As you can already see above, there are pink plants available to start your pink journey or to finish it. Plants are the things that make your room look complete, so why don't choose a pink one? That in combination with a pink pot, and voila, you have yourself an amazing eye catcher. We've collected our favourite pink plants and pots below!
Emma
Emma is a botanical enthusiast with an unwavering desire to share her extensive knowledge about plants with you. She's always delighted to answer your questions, provide care tips, and guide you to find the perfect plant for your space.
February 07, 2023
Free shipping from €75,-
We ship our plants all over Europe!
Delivery

throughout Europe

Free shipping for orders over €75,-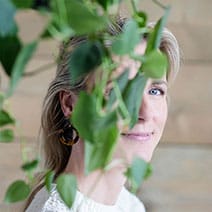 Hi, I'm Emma, your PLNTS.com guide!