All answers regarding the perfect plant care
Buying plants is always a good idea, but every PLNTSparent knows that it can be a tough job to take care of your beauties. All we want is to let them grow up in a loving environment, where they can shine for as long as possible. Our PLNTSdoctor answers all your questions regarding plant care, from the base (like watering your plant) to advanced tips and tricks (like fighting plant diseases). On these pages you can find everything you need to know in order to give your plant the best care for a long, happy and healthy life!
Plant problems? PLNTSdoctor to the rescue!
Is your beauty showing some signs that she isn't not so happy anymore? Think about drooping or yellow leaves, maybe even some weird, unfamiliar spots on her foliage? Hopefully our wise PLNTSdoctor can help you with that, so your beauty can recover and become bigger and stronger than ever! To identify the different diseases or bugs, we've set up an itchy image list under 'diseases & pests' to help you recognize these annoying bugs of course with helpful tips to save your green bestie!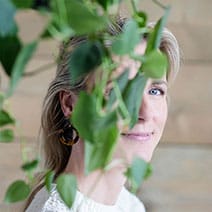 Hi, I'm Emma, your PLNTS.com guide!