House Raccoon is a Belgian atelier creating unique interior accessories. In the atelier, you will find a passionate team of funny and creative designers. Owners Nathan and Anneleen are originally from Mechelen but their atelier is based in Antwerp. They both have a passion for design, beautiful interiors and creativity. They are super proud that all their products are handmade in Antwerp. In the most honest way possible with both respect for people but also for our planet. They saw that the pottery world often worked with cheap ceramics and that there was room for something more special. They decided to seize this opportunity! As concrete is toxic to work with and ceramic is very difficult to make cost-effectively in Belgium, they opted for plaster composite. This also has a smooth look that goes very well with the Scandinavian/minimalist look.
Every product they make starts with an idea and a sketch drawing. Everything starts with a good design! Once the design is approved, they develop 3D models and moulding tools. These moulding tools are made of silicone, carefully selected of the highest quality. Once these moulds are ready for use, beautiful products are moulded by hand. Some designs are finished quite quickly, which depends a lot on the shape. There are designs they work on for hours, each pot is then touched and checked countless times before it is finally finished. There is a lot of love and patience involved! You will recognise House Raccoon's designs by their minimalist and timeless style that bring spaces to life!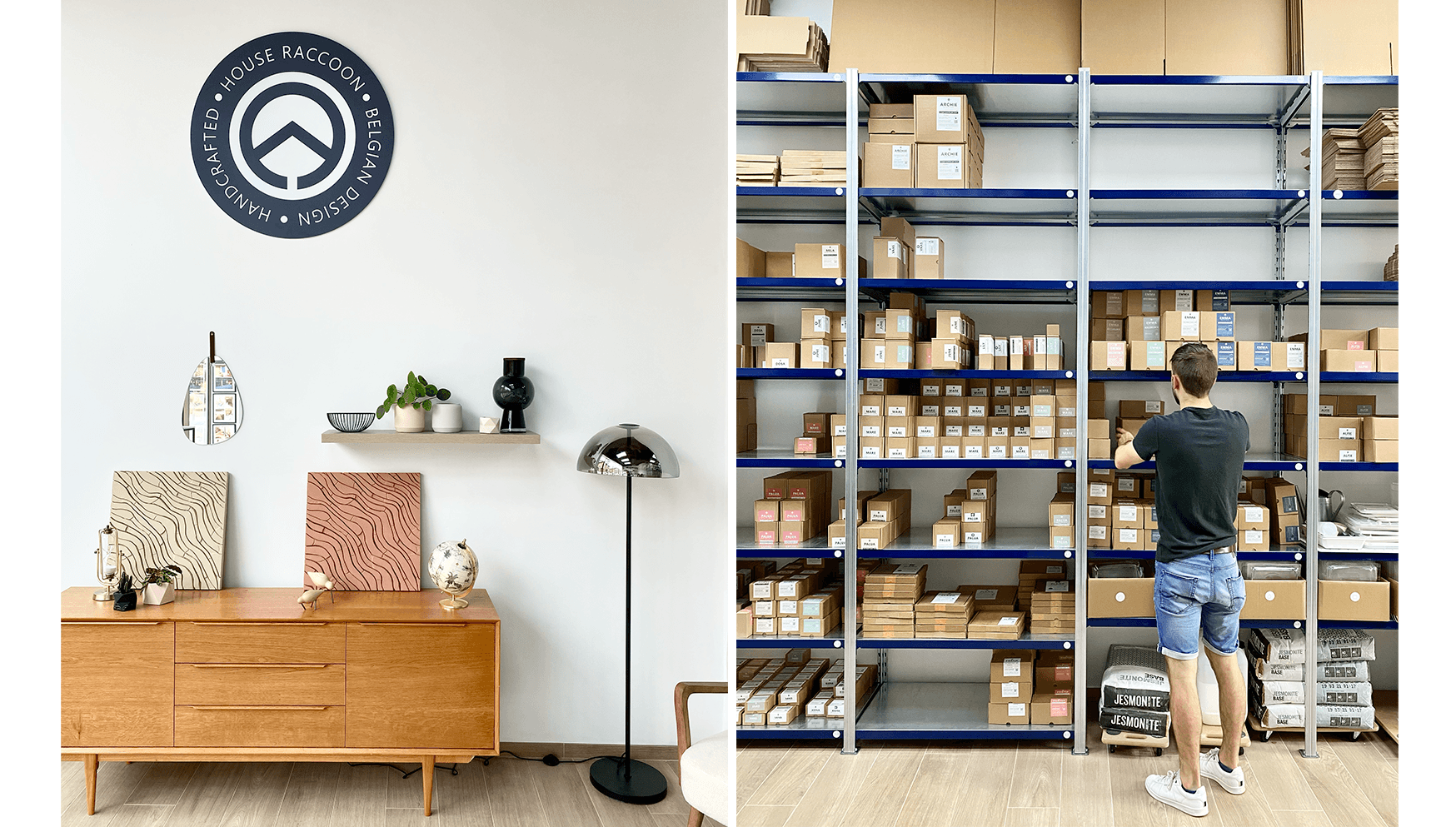 But Nathan and Anneleen wanted to do more for their environment than just make beautiful products. Sustainability is very important, which is why they like to do their bit. For instance, House Raccoon donates b-stock products to social housing, they have created a social workshop which ran for almost two years and for every product sold, a tree is planted in Africa. To improve both climatic conditions and the general living conditions of the families living there. They have teamed up with 'Trees for the Future'. This is an American organisation founded in 1989 that helps communities around the world to plant trees and end hunger and poverty in sub-Saharan Africa. A super nice cause! If you buy a flower pot from House Raccoon, you can even get updates on how your planted tree is growing, how cool is that! Nathan and Anneleen not only care about making beautiful designs, but also about creating a better social and sustainable world. The concept of sustainability is completely lost as products are made and sold too quickly and too cheaply. House Raccoon are plenty for slowing down. For dwelling on who you are and what you need and linking sustainable stuff to that. True happiness doesn't come from owning a lot, but from a conscious connection to every item you bring into your home, a connection to how the makers carefully create a product especially for you from raw materials. Because House Raccoon works with their hands, each flower pot is 'made slowly' and with love, and therefore a bit more expensive. We hope those aspects lead to each purchase being considered and that our products, like other design items, make interiors happy for years to come.
Nathan and Anneleen have big plans for House Raccoon, they want to launch their cool workshops and products worldwide. How cool would that be if they succeed in that! PLNTS.com wishes it to them wholeheartedly!
Free shipping from £75,-
We ship our plants all over Europe!
Delivery

throughout Europe

Free shipping for orders over £75,-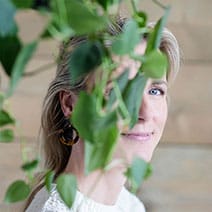 Hi, I'm Emma, your PLNTS.com guide!