News articles:
Our greenery is located in a cute little town in The Netherlands and at the moment we've been mainly in touch with the Dutch press. Therefore we have some great Dutch mentions to show you! Below we challenge you to read our Dutch press collaborations (using a translating tool is not cheating ;)). We would be super excited to be in contact with journalists from all over the world to share our knowledge, super fun greenery, photogenic plants and colleagues and much more! Don't be shy and contact us for more information.
Contact information
One of our core values is to be in personal contact with our customers and anyone who is in any way interested in plants and everything that has to do with plants. At PLNTS we are all about sharing, connecting, inspiring and learning from each other. Don't be shy and send us an email at marketing@plnts.com.
Some examples of topics you can contact us about:
🌱 Tips, tricks & fun facts about plants. (Fun fact: our family has been growing plants since 1860!)
🌱 All plant related trends
🌱 Ins & outs about plant lovers: it takes one to know one! (Fun fact: we know the answer to the question why real plant lovers spend up to €2000 on a plant!)
🌱 Just if you are curious about how things work in a greenhouse
🌱 An informative and fun tour in our greenhouse in The Netherlands .We are super excited to share our knowledge, passion and beautiful workplace!
🌱 If you wrote an article which needs photo material of the most stunning house plants, our stars love to pose!
🌱 If you like to use some of our photo material of brand image
🌱 Your own exciting ideas. As long as they put plants in a positive light, we are open to almost anything!
About PLNTS.com
PLNTS.com is the place where every plant lover feels at home. Seeing plants grow has something magical and it inspired four brothers to share this with more people. In their grandfather's greenhouse, behind their parents' house, they started growing small cutting plants under the name BabyPLNTS. They liked to make the magic available to more people so they started an online website which launched in 2018. Soon they discovered that many people, like the brothers, love plants and enjoy taking care of them and sharing this on social media.This is where the PLNTS community grows bigger and bigger, just like our plants.
In our online shop we sell rare plants, large houseplants and teeny tiny baby plants. But not only plants, also all the products you need to care for your plant and to make sure it looks stylish. Want to find out more about PLNTS? Continue reading our about us page!
Free shipping from £75,-
We ship our plants all over Europe!
Delivery

throughout Europe

Free shipping for orders over £75,-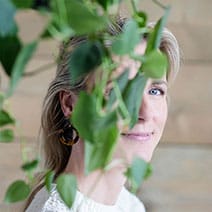 Hi, I'm Emma, your PLNTS.com guide!