At PLNTS we are surrounded by plants in our nursery, in our office and in our own homes. It's safe to say that we love green and it's our passion and mission to make the world a greener place! Plants literally make the world greener by their beautiful color but they also possess a superpower to produce oxygen and to absorb CO2. This is great for our planet and also for the quality of air of our own homes. We are super proud that our webshop is filled with stars that deliver a great contribution to our planet, just by being here.
Responsible entrepreneurship
Besides the superpowers of the plants themselves, it is of course also important to us as an organisation to be as sustainable as possible. With every process in our organisation, we think about how we can make it the most sustainable, from production and purchasing to shipping your order.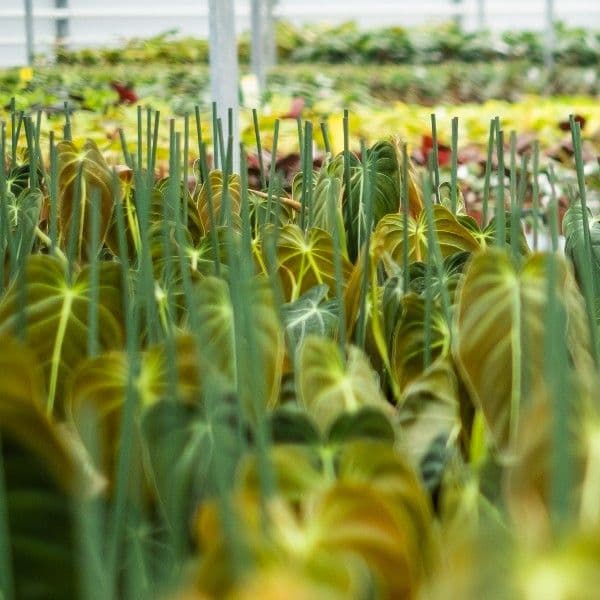 Sustainability in our nursery
It's no secret anymore that our nursery is full of beautiful plants! We look after them with a lot of love and care. To let our plants grow big and beautiful, we water our pretty plants with our Dutch rain water. And yes, in The Netherlands we do have a lot of rain water ;). The use of rain water is super sustainable and it also ensures there is no calcium in the water, which is a big win for the plants. With all the other activities that are taking place in the nursery and packing area, we make sure that we separate all the waste. This means separation in organic waste, plastic and paper waste. Also we generate our own energy and soon all our plants will be lit by LED lights. We keep a close eye on innovations in the field of sustainable processes and therefore continue to innovate.
Packing with sustainable materials
To make sure that your new plants come home in good condition, we make sure that they are well packed. Our boxes are made of FSC-qualified cardboard and we use as little plastic as possible. Unfortunately, we have not yet found an alternative to plastic for packing the plants. For now, it really is the best option, after all, everyone wants their purchased plant to arrive at their home safely. For the shipment of our plants, we do have special blisters made of 100% recycled PET plastic. This plastic can be recycled again and again. In addition, the plastic is ultra-thin and lightweight. This saves transport costs and reduces environmental impact.
You can also contribute to the sustainability of our packaging by separating your waste or by reusing the materials yourself. Let us know if you have found a creative way to reuse our boxes or blisters, we love to hear them!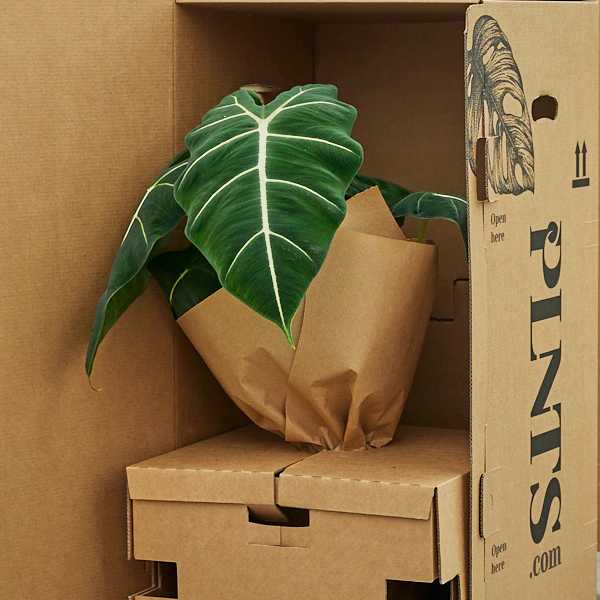 A bright future for unhappy plants
We've all been there. Plants that are having some trouble growing up. We also experience that sometimes, the plants are still beautiful but they don't reach the quality we usually deliver. That's why we launched the sustainable plant boxes. Do you have green fingers and would you like to receive this surprise box? We will put the sustainability box online as soon as we have enough plants to fill it! We also regularly donate plants to the plant shelter in Leiden. They have super green hands and make sure that plants get the extra love and attention they need. Plants lovers can take over a plant for a voluntary donation from which the shelter buys good soil, plant food and larger pots to prepare the plants for a new owner.
So we are already doing well in caring for a better environment, but there is always room for improvement. We are continuously working to make our operations more sustainable, because a green environment is a happy environment!
Free shipping from £75,-
We ship our plants all over Europe!
Delivery

throughout Europe

Free shipping for orders over £75,-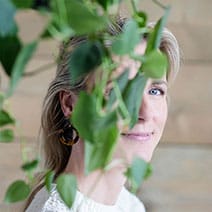 Hi, I'm Emma, your PLNTS.com guide!