Codiaem
The Codiaeum has a colourful appearance, you might have heard about this plant under the name 'Croton'. She is native to Asia and can leak white sap when a stem or leaf snaps. Be careful that this does not fall on you, since this can cause irritation. She is loved by many PLNTSlovers for her special looks. One thing is for sure, she will a highlight within every plant collection.
Delivery

throughout Europe

Free shipping for orders over €75,-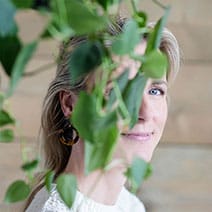 Hi, I'm Emma, your PLNTS.com guide!