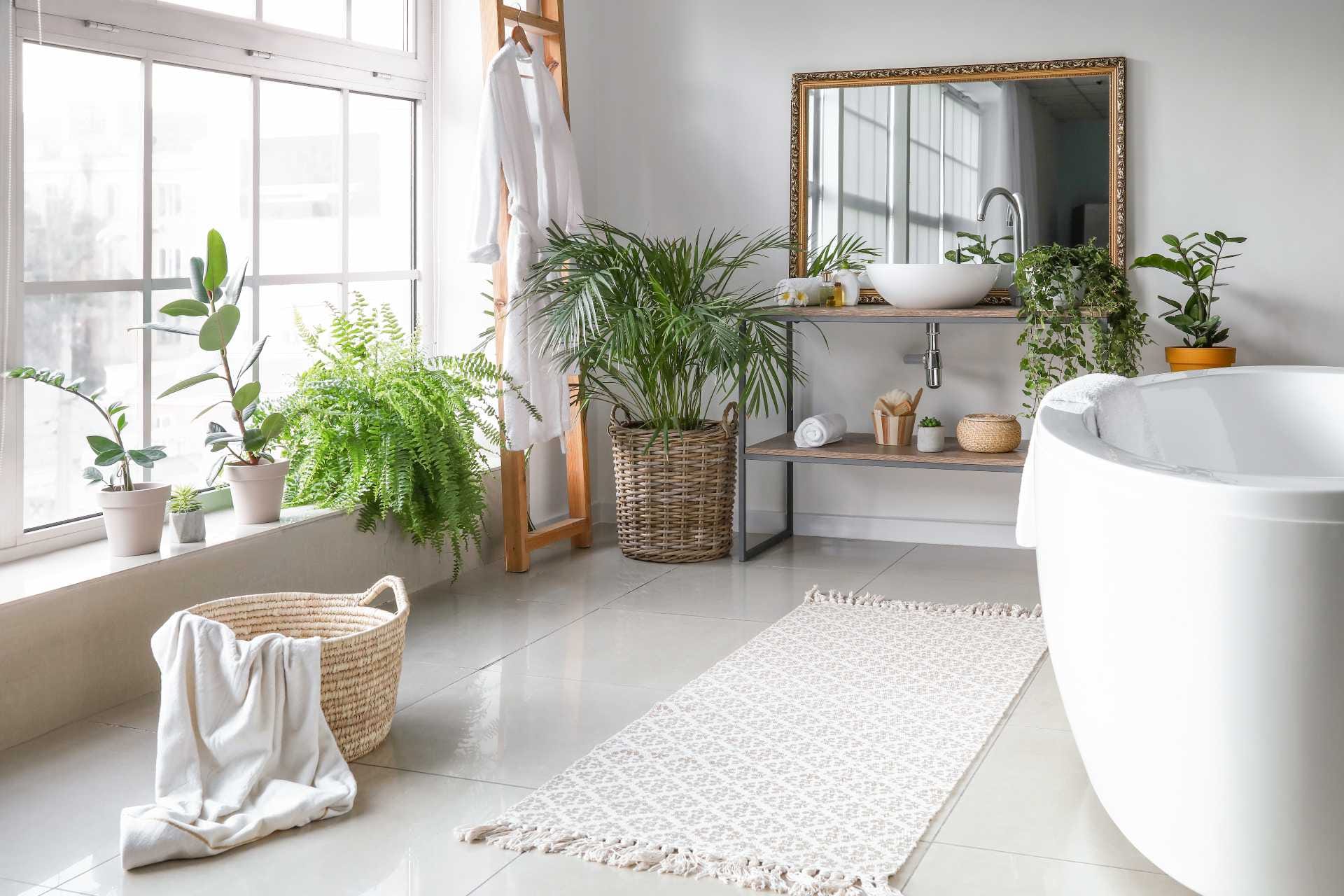 Houseplants that are ideal for the bathroom
Imagine yourself taking a bath in a bushy tropical jungle.. Yes we know, the perfect environment for some me time! We are a huge fan of those super green bathrooms, but the bathroom is often seen as a difficult room to keep plants. Mainly because of the high humidity and the little light. And as each house plant has different demands regarding light, watering and humidity, we would love to help you create that perfect bathroom jungle!
First of all, it's good to know that all plants need light, so we do encourage to only add houseplants to your bathroom if it has a window. Because most houseplants originally grow in tropical jungles, they thrive on high humidity. Therefore you actually have quite a lot of options for your bathroom. It just depends on the amount of light there's in the bathroom.
The following plants are perfectly suitable in a bathroom as these houseplants love a high humidity and can handle lots and little light.
Plants for a bathroom with lots of light
Philodendron Scandens
This heartleaf cutie likes to hang around or to climb sky high! A great addition to your bathroom would be in a hanging pot from the ceiling so she can trail down with elegance. Let the Philodendron Scandens hang in a spot with bright indirect sunlight, this way she will grow super-fast!
Spathiphyllum Diamond Variegata
This variegated pretty diamond is really easy to care for. She loves her soil moist and likes to stand in the shade as well as in indirect light, sounds perfect for a bathroom right? The Spathiphyllum Diamond Variegata has remarkable variegation on her leaves. If you love this pattern it is best to keep her in indirect light, as too much shadow will let the beautiful variegation fade away. Besides her stunning looks, she's also a star in purifying air, which also comes great in a bathroom.
Monstera Deliciosa
This impressive, famous beauty can't be left out in any room. With her big, fenestrated leaves, this Swiss Cheese plant will make you feel like you're taking a bath in a jungle. She looooves to be in a humid environment and is therefore a perfect addition to your bathroom. Don't forget that the Monstera Deliciosa does need bright indirect light in order to grow bigger and stronger. Monstera's are perfect for bathrooms, but if you are looking for something special, we suggest to take a look at the Monstera Deliciosa Less Variegata or Monstera Thai Constellation!
Athurium Crystallinum
The plant in your bathroom that marks the fact that you're a PLNTSlover is definitely the Anthurium Crystallinum. You can also call her the queen of humidity as she thrives best in humidity levels of 80%(!). If there's any room that comes close in terms to these moist conditions, it's the bathroom! To stimulate her growth, it's best to give her a place in indirect bright light.
Scindapsus Pictus Trebie
Another trailing beauty, the Scindapsus Pictus Trebie! With pretty silver drawings on her leaves she almost functions as jewelry. To make her shine even more you can place her in a spot in indirect sunlight. Under the right conditions she's a fast grower, so maybe in a couple months she can also be used as a shower curtain, how great would that be?!
Calathea Medaillon and Calathea Orbifolia
Colourful and stunning foliage, yes we're talking about the Calathea! If you'd like to have a striking statement piece to fill up your bathroom, then this is the one. For example the Calathea Medaillon has beautiful leaves that almost look like they're painted. Also remarkable is the deep purple colour on the bottom of her leaves. Gorgeous right?! Another impressive Calathea in your bathroom could be the Calathea Orbifolia. She has a silvery striped pattern on her leaves, which can become 30 cm in width! Keep in mind that these plants are sensitive to lots of sun, so let her join the morning or evening sun, so her pretty leaves won't be damaged.
Plants for a bathroom with little light
Dypsis Lutescens
This palm isn't afraid of a humid environment at all as she likes her soil to be moist. She can survive in spots with less light, she just won't grow any bigger that way. So if you do want the Dypsis Lutescens to become a big eye-catcher in your bathroom, more light is recommended.
Sansevieria – Futura Superba, Laurentie
Probably one of the strongest houseplants in the world is the Sansevieria Futura Superba, also known as Snake plant. She can easily survive in a bathroom with little light as she simply doesn't require that much. Same counts for her watering. Humidity is nice, but the Sansevieria Laurentie originally grows in the desert, where she is used to a drier soil. A green friend that's super easy to maintain!
Dracaena Goldencoast
The golden lines on the foliage of the Dracaena Goldencoast can complete your bathroom! This tree is the ideal solution for adding some green to your place when you only have a small window. She can enjoy herself easily in a spot with partly shade. Next to that she often appreciates a good misting, because of her humidity requirements. Well, the bathroom is the perfect place for a good, regular misting session.
Nephrolepis Green Fantasy
This authentic, playfull green friend is one of the few that comes up when we're talking about bathroom plants. Of course to let the Nephrolepis Green Fantasy grow bigger, she has to be in indirect light. But what's most important is that a fern grows best in a warm and humid environment. Sounds like the perfect bathroom plant to me!
Jewel Orchid Anoectochilus Chapaensis
Let's finish the list of bathroom plants with a true gem, the Jewel Orchid. This family grows pretty slow, so the amount of light can be less than normal. Less light will keep the leaves of the Jewel Orchid Anoectochilus Chapaensis beautifully dark. Her ideal living conditions are almost similar to the conditions inside a terrarium. She thrives best in high humidity levels, warm temperatures and low to medium light.
In general, the bathroom is known as a room in which growing plants is super difficult. Hopefully we changed that opinion a little bit with the list above. Believe us, there are lots of possibilities, the only thing you really need is (a little bit of) light! So time for a change! Check out all bathroom plants, get inspired and create your ultimate green bathroom!
Lisa
Plants make Lisa very happy and she is secretly addicted to buying lots of BabyPLNTS. She loves to inspire the community with fun content, from styling tips to plant care to new products!
August 25, 2022
Free shipping from €75,-
We ship our plants all over Europe!
Delivery

throughout Europe

Free shipping for orders over €75,-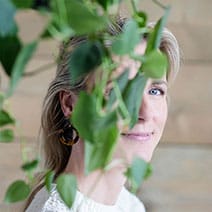 Hi, I'm Emma, your PLNTS.com guide!