Christmas tree out? Fill your empty space with plants!
Are you the type who prefers to leave the tree up until there is no more needle in it? Does it hurt to take that cosy Christmas tree out the door again? Don't worry, we have some nice alternatives to ease the pain! We understand it, that beautiful green tree full of lights and cosy ornaments/christmas balls. Without it, the house immediately feels so empty and boring. For us, it is only logical to fill that empty space with new greenery.
Benefits of houseplants
Besides the fact that houseplants are beautiful, they have many other benefits. For example, plants reduce stress, create cleaner air in the house, help combat depression, reduce the risk of headaches and improve concentration. In short: plants make your house feel like home. They contribute to a feeling of peace, security and warmth. This is why we are convinced that houseplants are a good replacement.
Which houseplant will fill the void left by a Christmas tree?
The range of plants is of course enormous, and with a Christmas tree as a predecessor, there is quite a void to be filled. The most important thing is to choose what suits you. Do you like minimalistic, colourful or a statement piece? Are you an advanced plant carer or should it require as little attention as possible? Of course, it could also be that you just want it to match the interior of your home. We would like to help you with some inspiring tips and that is why we have listed them.
1. A statement piece
A large plant immediately fills the void. A beautiful large plant in a nice pot is all you need. That is both easy and beautiful! Our favourite large plants are the Musa Dwarf Cavendish, the Strelitzia Nicolai this beauty can grow up to 3 metres high, and the Ficus Lyrata (branched) (pictured below) is also a real feast for the eyes and fits, we think, into any interior!
Photo by @lustvoorhetoog
2. Houseplants and table stands
Plants on tables. You can choose different sizes of plants, for example we have plants from baby size (BabyPLNTS) to XXL plants in our assortment. You can also combine different beautiful pots and possibly different colours, which is great fun, right? This is ideal for anyone who cannot choose. As in the photo below, you can choose a Table Set, the black amber pots in two sizes, two super nice plants the Alocasia Black Zebrina and the Strelitzia Renigae) and then one of your own accessories as a finishing touch. How cool!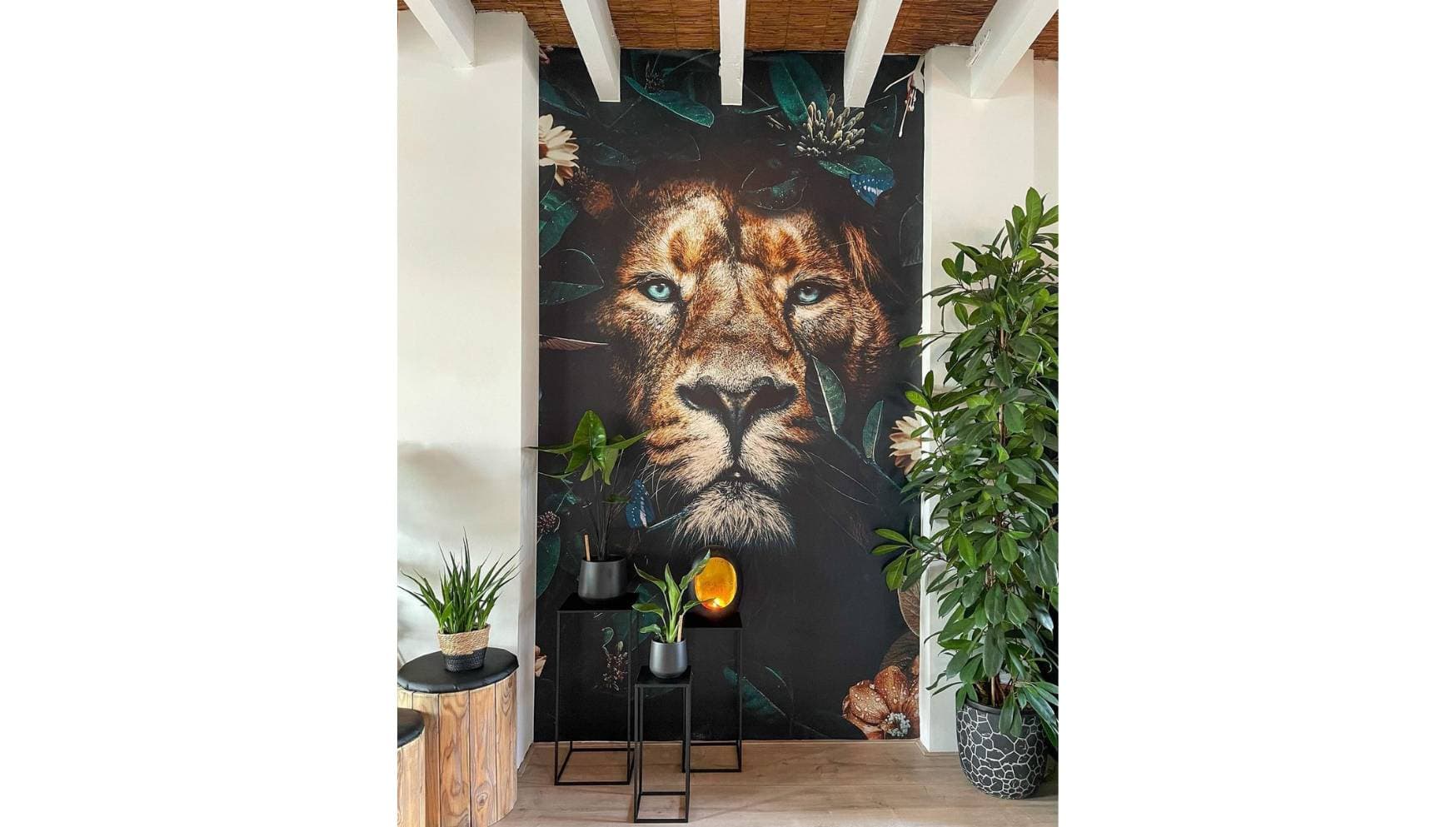 Photo by @pakhuis.wonen
3. Go higher up
One or more (large) hanging plants is a super cool way to fill up a space. Combine it with some of your own accessories underneath or some different plants on the ground and you have a beautiful and cosy filled corner. Our favourites larger hanging plants are the Philodendron Scandes Micans, the Peperomia Pepperspot and the Scindapsus Pictus Trebie which is also pictured below. We also have some handy hanging pots or accessories to hang your favourite plant in. For example, we are fans of our Nea hanging pots and our Luna Hanger.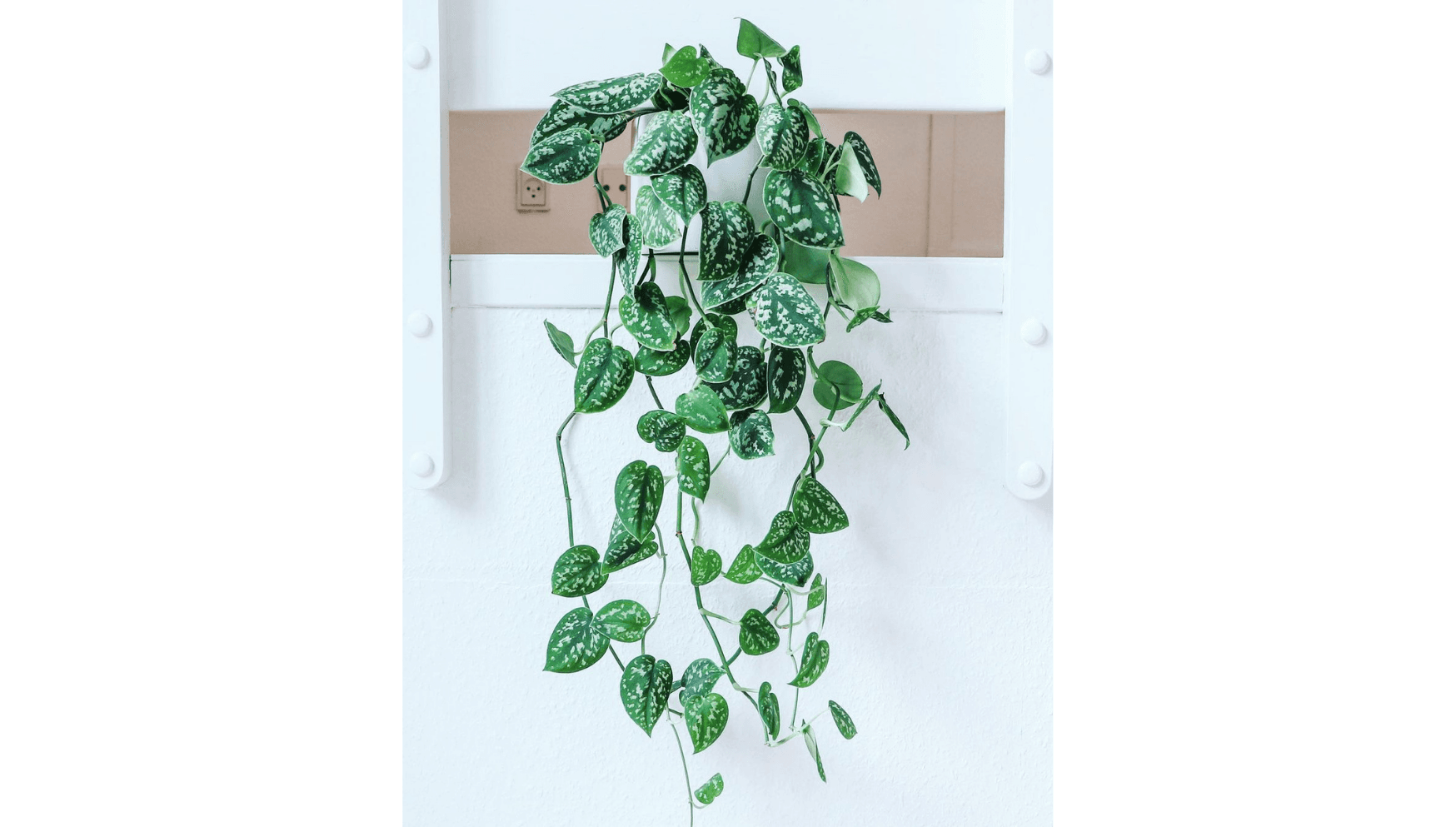 Photo by @junglejar
4. Let it climb
A climbing plant is not only pretty but also really cool. It can fill your entire wall and thus also fill the void. A seriously cool process to follow! There are a number of plants that are very suitable for climbing walls. Suitable plants include Rhaphidophora Tetrasperma (pictured below), Monstera Adansonii and Scindapsus Epipremnum. Put the plant against the wall and it will grow up and start climbing by itself. You can also help her by sticking clips on the wall. This is recommended when the plant starts to grow really tall.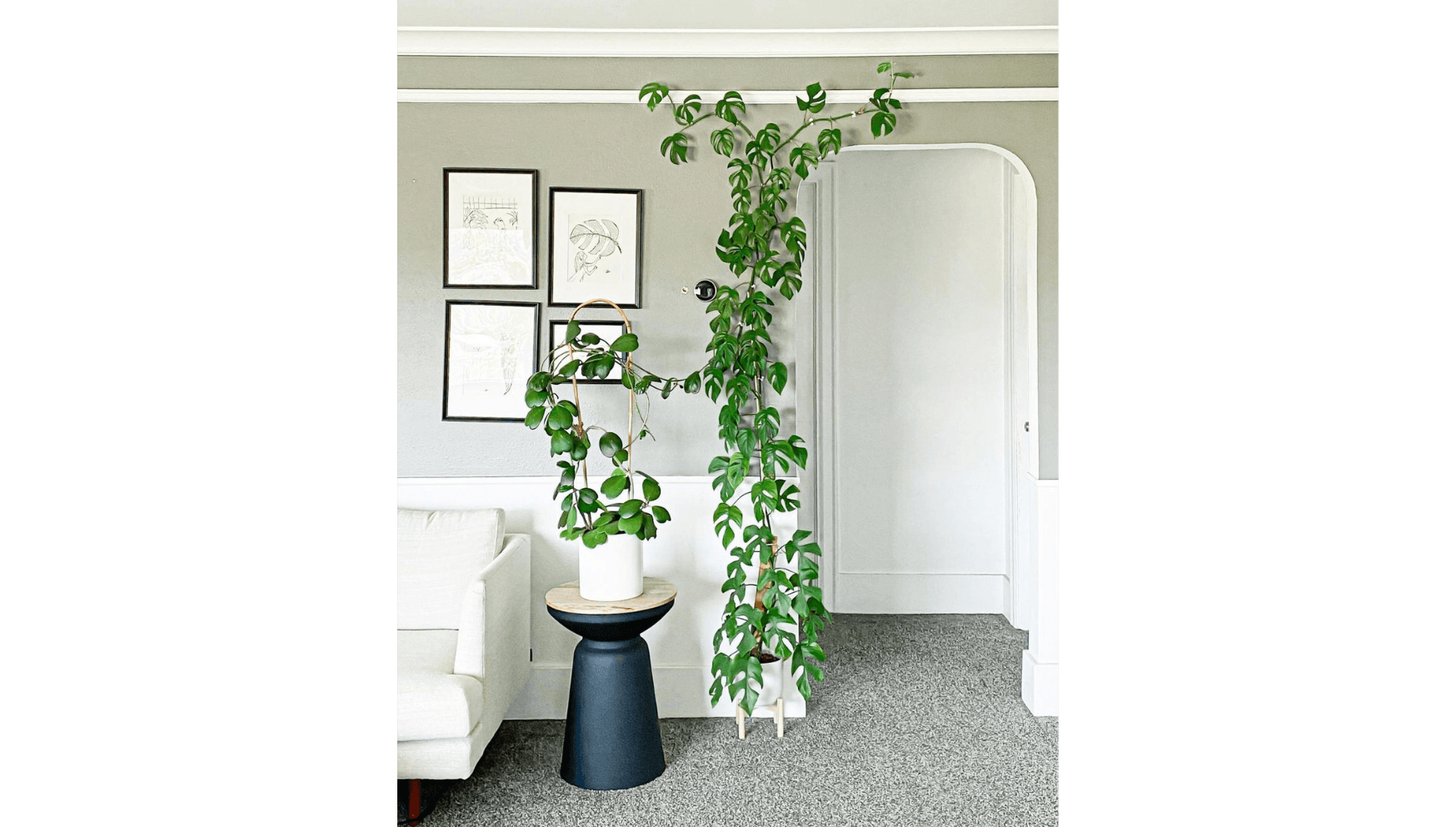 Photo by @tropifolia
5. Unique houseplants
Stand out by placing one or more RarePLNTS. Very few people will have these plants and know about them, so they will definitely stand out. It will certainly make you proud when you look at it. It is always nice to have something unique! We would like to highlight a few of these gems. We think the Alocasia Frydek, the Philodendron Gloriosum and the Philodendron Melanochrysum (pictured below) are very special for example.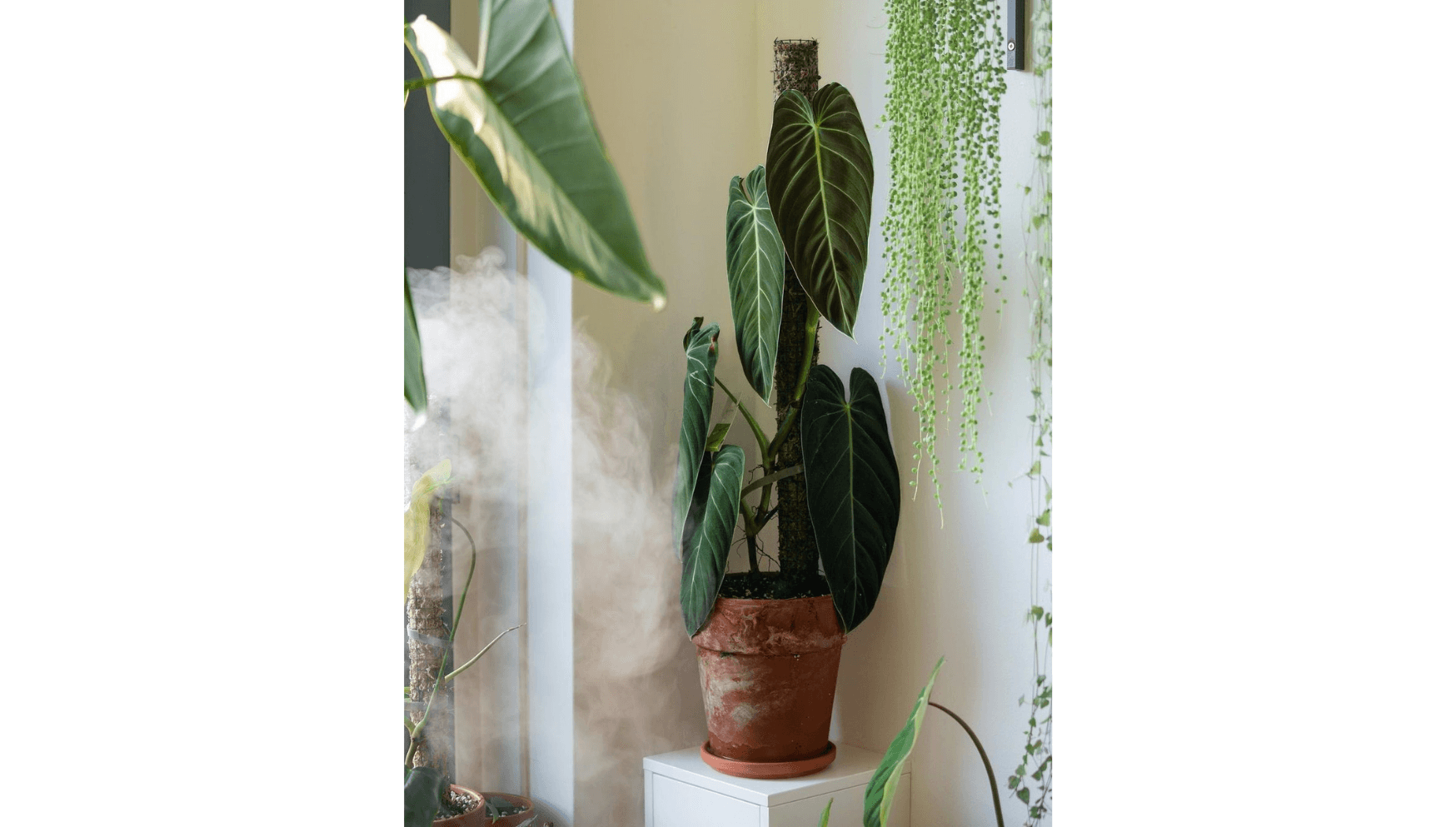 Photo by @albus.herbology
6. A little bit of everything
Combine all of the above and create a well-filled green corner! Here is an example of what a cosy green corner can look like. You can see some of the plants that were mentioned earlier, but we won't keep you from the beautiful Calathea Orbifolia (to the right of the chair) and the String of Hearts (the hanging plant at the top right).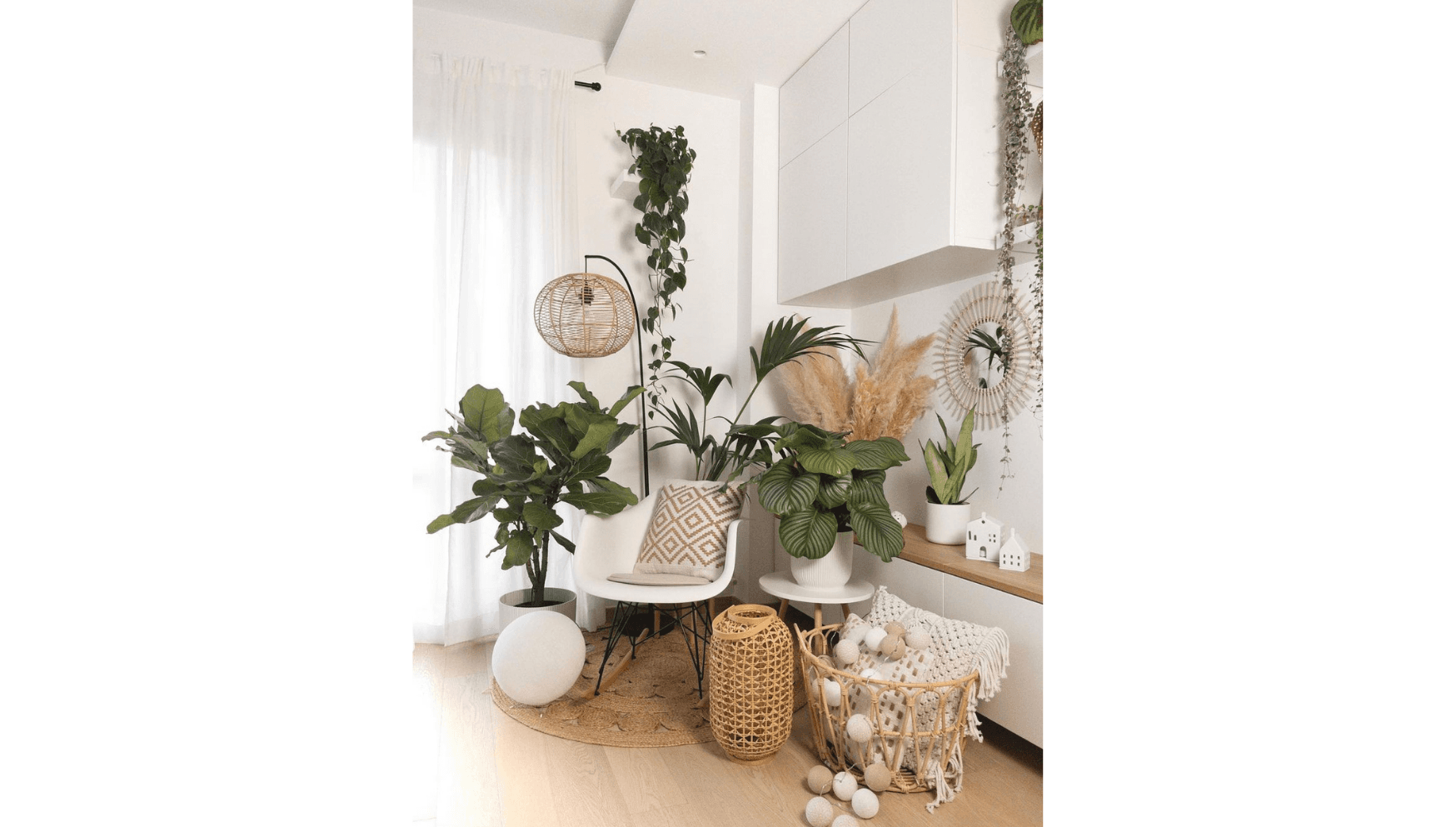 Photo by @stefyplants
Emma
Emma is a botanical enthusiast with an unwavering desire to share her extensive knowledge about plants with you. She's always delighted to answer your questions, provide care tips, and guide you to find the perfect plant for your space.
January 05, 2022
Free shipping from €75,-
We ship our plants all over Europe!
Delivery

throughout Europe

Free shipping for orders over €75,-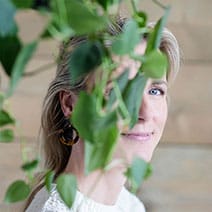 Hi, I'm Emma, your PLNTS.com guide!