Sansevieria
The Sansevieria is one of the easiest plants. This may also be one of the reason why this plant can be found in almost every home, but also often in restaurants and in hotels. Not only are they easy, but they are super stylish and they have some incredible features! We would love to help you discover how fantastic the Sansevierias are. We are sure you will love them as much as we do.
Delivery

throughout Europe

Free shipping for orders over €75,-
Sansevieria (Snake plant) varieties for sale
There are many varieties of Sansevieria, but there are varieties that are more popular and more common, and we would like to tell you more about them:

The Sansevieria Futura Superba or also known as Sansevieria Trifasciata Laurentii has rounder, flatter leaves that still have a point at the end. They have a marbled pattern on their leaves, similar to snakeskin. In a well-lit spot, new shoots can grow to a height of about 60 cm plus! The new leaves of this plant grow at an angle, giving the plant some extra volume. If you are looking for a Sansevieria, then this one is an all-round favourite.
The Sansevieria Fernwood Mikado is a spikey version and has, as can be expected, long, thin and pointed, cylindrical leaves that tend to grow more vertically. These plants are slow growing but architecturally stunning. With the right care and light, they can reach a height of about 50 cm. The last more popular Sansevieria is the Sansevieria Trifasciata Moonshine has spear-shaped leaves and also has a different, unusual colour. It is a pale, greenish-silver glow that could almost be described as "ghostly". But to prevent it from becoming too ephemeral, there is also a thin dark green line that frames the outer edge of each leaf.
Sansevieria care
The Sansevieria is a super easy plant. This plant can take the desert and is therefore really strong. Put her in a spot with lots of light or just low light. She is versatile and happy anywhere. Of course, there are some tips you better remember when caring for a Snake plant. Read our PLNTSdoctor page for those tips.
Buy Sansevieria at PLNTS.com
At PLNTS.com, you can buy your new Sansevieria online. For example, we have the beautiful Sansevieria Mikado in our shop. Be sure to look further to see if there is a sansevieria for you among them.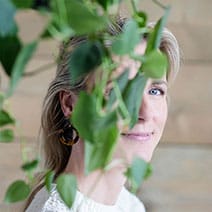 Hi, I'm Emma, your PLNTS.com guide!