Platycerium
Platycerium is a genus with about 18 fern spcies. They are also known as 'Elkhorn fern'. They are a bit quirky shaped, which gives them a unique and ornamental look. It is a very old plant species and have been adopted by PLNTSlovers for many years. They are real air purificators, which makes them not only cool to look at!
Delivery

throughout Europe

Free shipping for orders over €75,-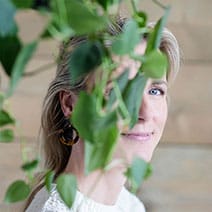 Hi, I'm Emma, your PLNTS.com guide!