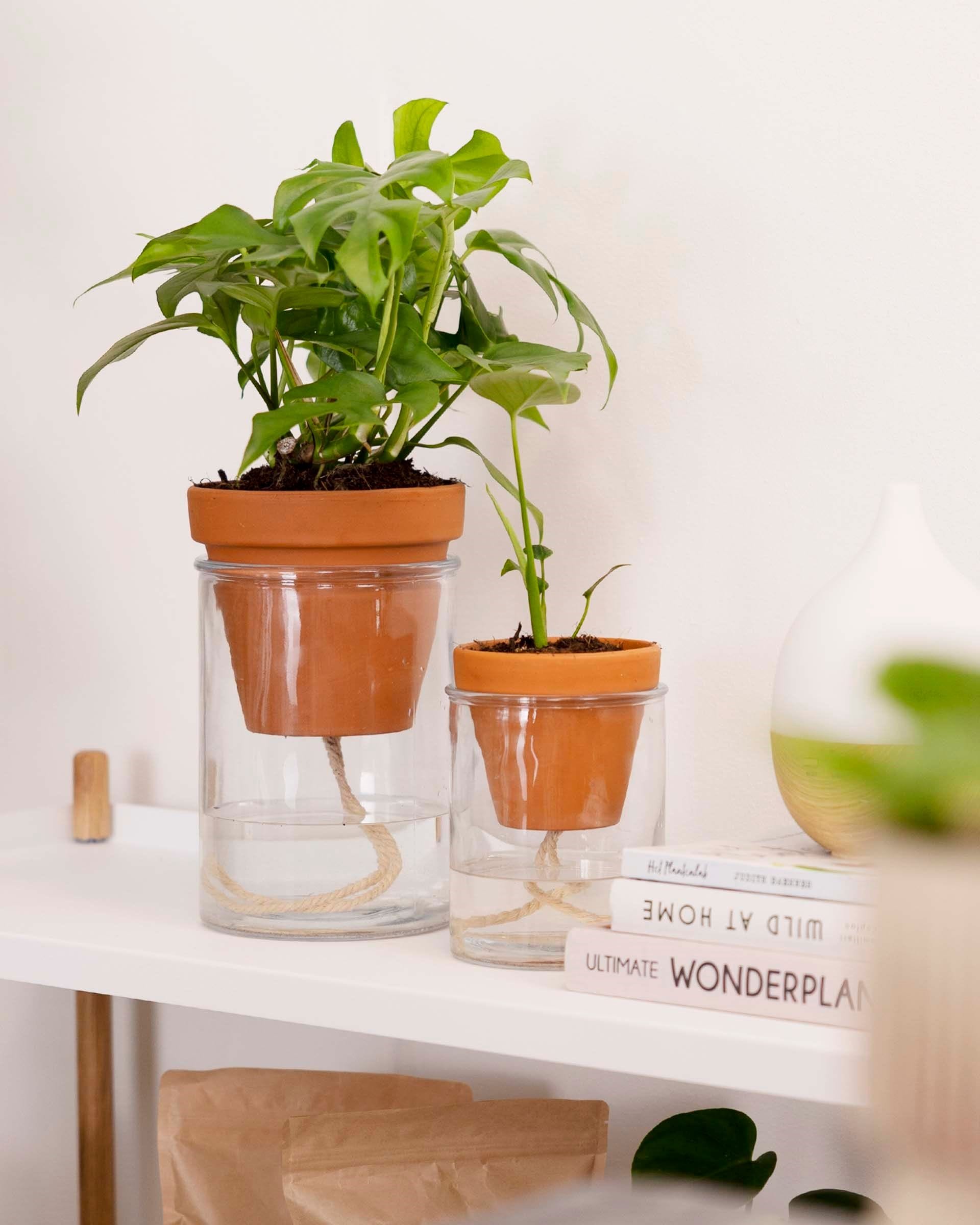 DIY plant watering system
As PLNTSparents we spend lots of time taking care of our green babies. You can be proud of yourself, since being such a caretaker isn't the easiest job in the world. After all that amazing care that you provide your plants with, you deserve a vacation! Are you planning a little getaway and do not have a plantsitter? PLNTS to the rescue! We will provide you with an easy DIY plant watering system to provide those green babies with some water while you're away.
You will need:
A thirsty plant
A nursery pot or other pot with holes in the bottom. (We used a 11 centimeter diameter terracotta pot)
A clear slightly bigger clear vase (we have a 10,8 centimeter diameter vase)
Thick rope
Water
Scissors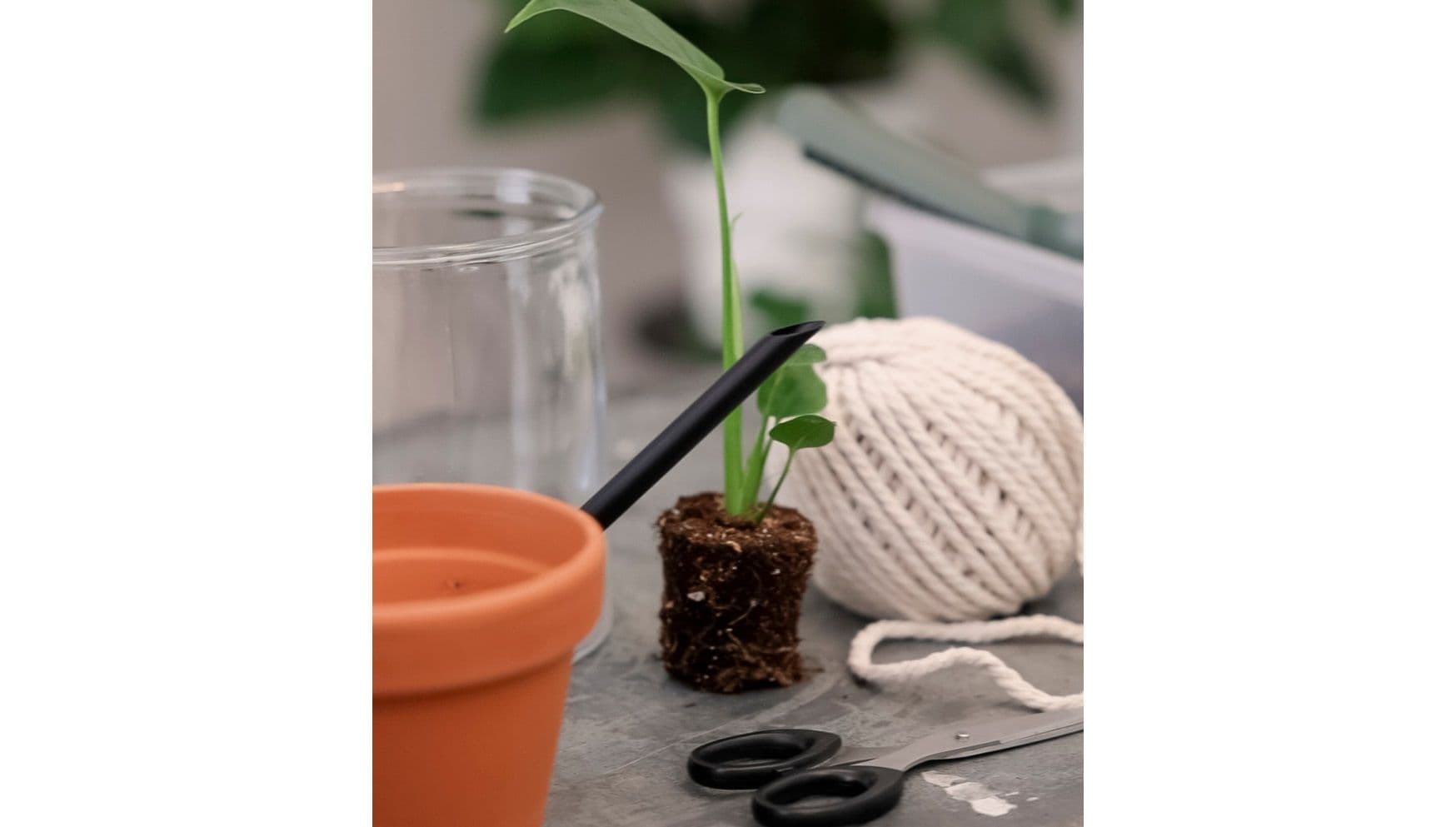 It's a piece of rope!
To start this project, you can cut a piece of rope. We used thick rope that we folded in half. Doing it this way, the rope will provide your plant with more water than when you use a single rope. Put the rope through the hole in the bottom of your pot and hold it up.
Let's repot that baby!
Now it's time to repot your plant inside this pot. Do this as usual, but make sure to leave the rope inside the soil while doing this.
Water is essential
You can fill up the clear vase with water. Make sure to place your pot inside to see that the (nursery) pot is not touching the water. We are using a clear vase, so it's easy to see how much water is left inside the vase.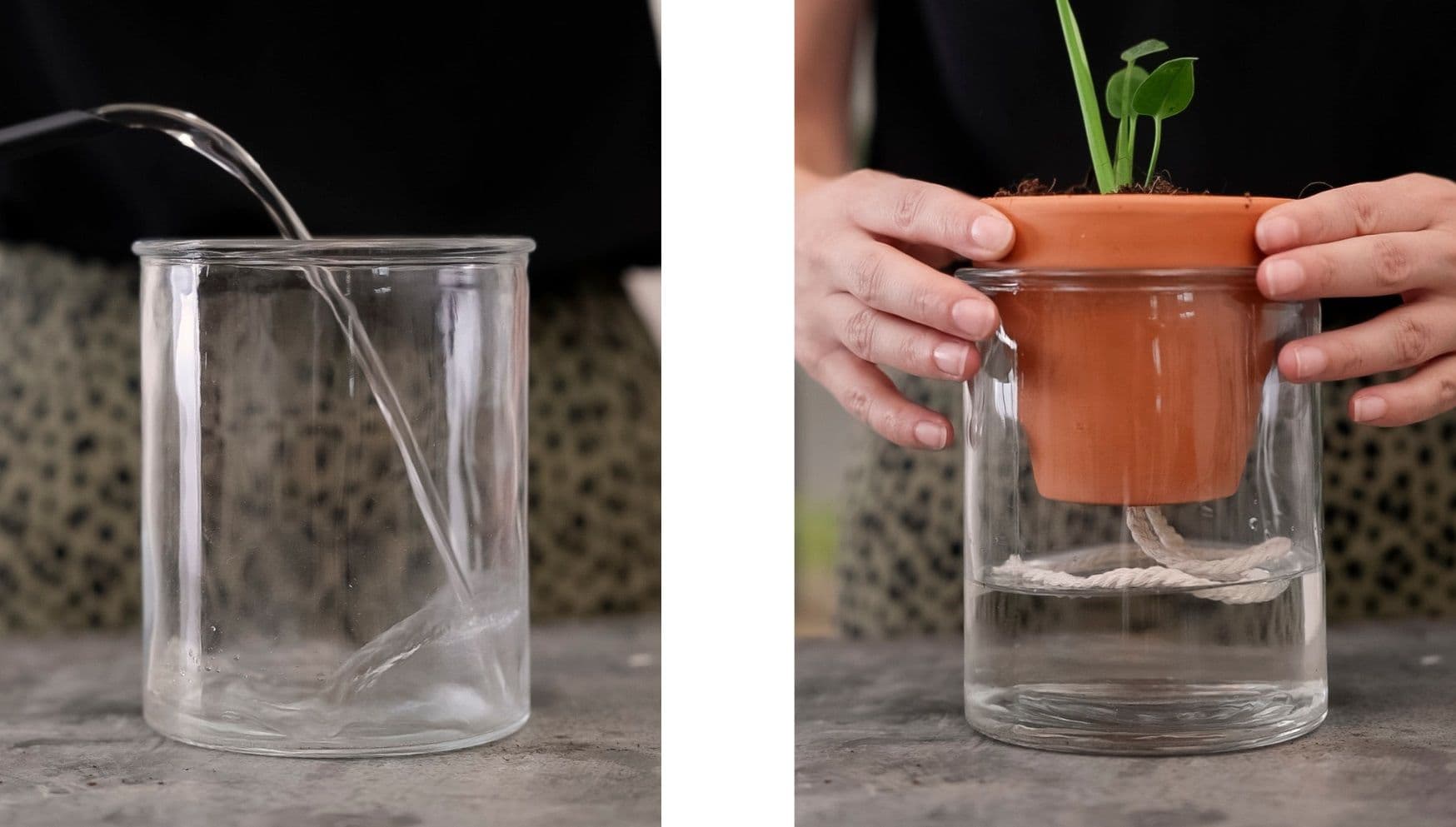 And that is it! Easy right? Now you have made your own watering system, that is not only very handy but also looks fabulous. We hope you can enjoy your summer to the fullest and that we have been helpful in supporting you with your PLNTSparent duties! :)
Lisa
Plants make Lisa very happy and she is secretly addicted to buying lots of BabyPLNTS. She loves to inspire the community with fun content, from styling tips to plant care to new products!
June 29, 2022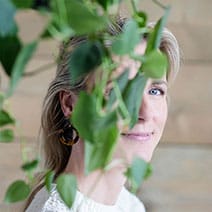 Hi, I'm Emma, your PLNTS.com guide!