Cercetis
The Cercetis is pretty uncommon, which makes her a very sepcial addition to your PLNTS collection. She has arrow shaped leaves with a cool pattern on top. So if you are up for a little dive into the unknown, the Cercetis is the one for you.
Delivery

throughout Europe

Free shipping for orders over £130,-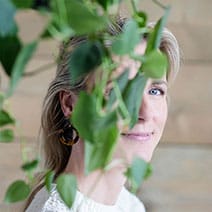 Hi, I'm Emma, your PLNTS.com guide!