Nephrolepis
Long feather like leaves is what distincts this plant from other families. This is the Nephrolepis, but you might know her better as 'Fern'. She comes in a bright lime colour or a rich dark green colour. They adore humidity and this is the reason why terrarium fanatics choose this plant to live in their self-substaining eco system.
Delivery

throughout Europe

Free shipping for orders over £130,-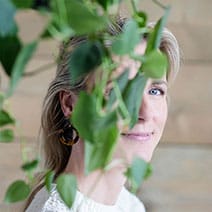 Hi, I'm Emma, your PLNTS.com guide!