Grow Set 1
Terracotta 9cm, Plant Nutrition productset
Total product price
Total:
About this product
The Grow Set 1 is a perfect starter kit for when you've found your tiny sweetheart. The newborn will grow her leaves quicker in a 9cm pot, because in a 11cm pot she has more room to create roots. Therefore the 9cm terracotta pot is ideal for small, non-bushy BabyPLNTS. With the PLNTS Nutrition (500ml) you'll have enough food for over a year! Isn't that great? Make sure to check when she would like to have dinner served, because this differs per season.
There are no specifications to display.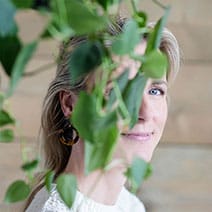 Hi, I'm Emma, your PLNTS.com guide!