Biological pest control: thrips
Amblyseius swirskii (set of 5)
Biological pest control: thrips
£9.58
Amblyseius swirskii (set of 5)
Ordered before 23:59, shipped the next business day
100% recyclable packaging materials
Already sent more than 100,000 plants
Total product price
Total:
About this product
This product is currently only available for shipping to the BENELUX + DE. To ensure that this product arrives in good health, this product is only shipped on Wednesdays*.
Do you see your plant turning yellow or even spotty red-brown? Then you may be suffering from a thrips infestation! Thrips is a common pest on houseplants. The insects are so small that they are difficult to see with the naked eye. So if in doubt, check out our PLNTS doctor page for more information on how to recognise thrips.

Thrips have sucking mouthparts with which they cause the greatest damage to plants and flowers. First, they grate open the cells and actually cause a kind of wound on the leaf or stem. Plant sap comes out of the wound, where the thrips insert their snout and suck plant sap from the damaged cells. The leaves are eventually so affected that they turn yellow or brown and eventually fall out. Your plant will slowly deteriorate and may eventually die if you do not start fighting the plague in time. That is why we offer this natural solution!

The Amblyseius swirskii is the natural predator of Thrips. This specially developed breeding bag contains no less than 250 predatory mites (this number can rise to 800) that like to eat thrips larvae. This way, your plant is protected for four to six weeks. These predatory mites are only 0.5 mm in size, so very difficult to see with the naked eye. They eat about 4 thrips larvae a day! If there is nothing left to eat, they die. Don't worry, it's the same in nature.
The sachet is very easy to hang in your plant and has a special hole where the predatory mites can walk out. Do not tear the bag! The predatory mites like to walk upwards, so hang the bag a little lower in the plant. This will also protect the bag from the sun. One bag of these saviours is enough for a 1 m2 area of plants. They can overflow a little. After 1-2 weeks you should not see any more thrips, or at least a reduction. However, we do recommend, certainly in the case of a large infestation, repeating the treatment after a month. If this does not solve the problem, it is advisable to increase the dose of predatory mites per m2.

Please note: it is best to introduce the mites immediately after their arrival. Hold the bag by the cardboard, as you do not want to damage these saviours. Give these predatory mites a helping hand by spraying the plants a little and keeping the plant room a little warmer (18 to 32 °C), they love it. The predatory mites only stay on your plants, so don't be afraid of a house full of mites!
Check our blog for even more tips on these natural and biological pest controllers.
*We ship orders for the organic pesticide once a week on Wednesdays. Because the animals are sent alive, we will pass on the exact numbers on Monday morning that we need for orders from the week before. This means that if you order on Friday, your package will be shipped next Wednesday. After the pesticide is delivered fresh by our supplier on Wednesday morning, we send it to you within a few hours. Because this product must be delivered quickly due to its shelf life, it is only offered for the countries of the Netherlands, Belgium, Luxembourg and Germany. After we have handed over your package to our logistics partner, it takes 4 days at the latest for your package to arrive, depending on the destination.
There are no specifications to display.
Free shipping from £130,-
We ship our plants all over Europe!
Delivery

throughout Europe

Free shipping for orders over £130,-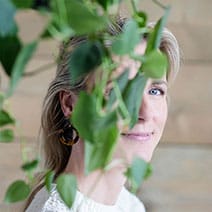 Hi, I'm Emma, your PLNTS.com guide!