Hypoestes (Polka Dot Plant)
Hypoestes phyllostachya is part of the Acanthaceae family. But you might have heard about this plant under the name 'Polka Dot Plant', which she has to thank to her dot-like pattern on her leaves. The plant is native to South-Africa, Madagascar, and Southeast-Asia, where she enjoys the tropical climate of the rainforest. She grows as a crawler and covers the ground with her colourful leaves.
Hypoestes Plant Care Tips
Due to her tropical origin, she likes to have a warm and humid environment. Keep the temperature between 18 and 27 degrees. She will tolerate an average room humidity, but loves a higher humidity. You can place her on a pebble tray, next to a humidifier or cluster her with more humidity loving plants to increase the humidity around this bright beauty.
Light and placement for Hypoestes
You can place your Hypoestes in bright indirect light. This makes sure that she keeps her amazing colours. She can tolerate lower light conditions, but this will result in her leaves getting less vibrant overtime. A west facing window would suit her best, since too much light also results in fading colours, which we would like to prevent.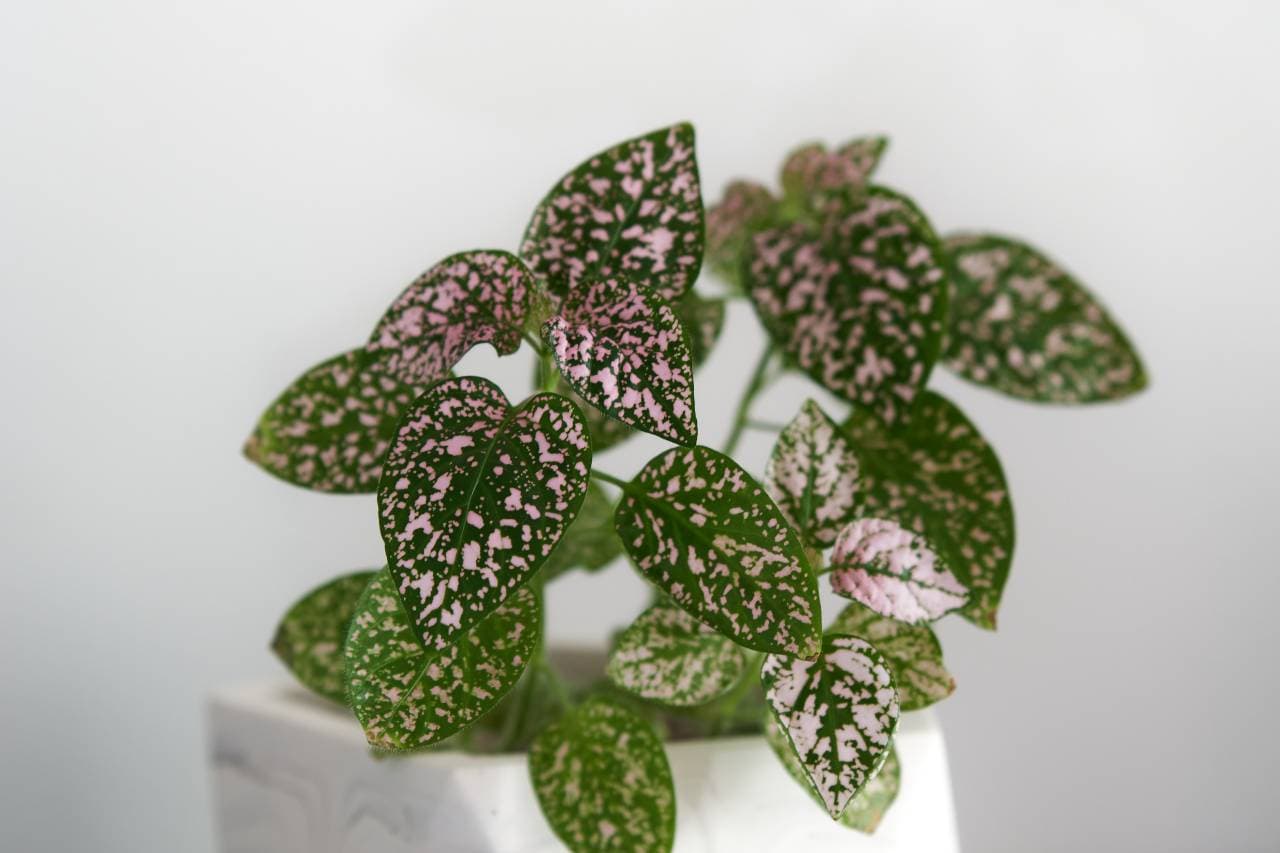 Water
The Hypoestes is a thirsty plant. During the growing season, you can water her every 3-4 days, making sure that the soil dries out partly between waterings. Outside of the growing season she needs less water, so always make sure to feel the moistness of the soil with your finger before watering. When she is very thirsty, she will show you by drooping down. This is a dramatic trade of the Hypoestes, but you have nothing to worry about. Once you water her thoroughly, she bounces back up again. If this happens too often, it can result in browning, crispy leaves or leaves falling off completely.
Nutrition
You can provide the Hypoestes during the growing season with a monthly portion of PLNTS nutrition. This nutrition is almost 100% organic and suited for all houseplants.
Propagating Hypoestes
You can easily propagate the Hypoestes by stem cuttings. Make sure to cut underneath the node. You can place the cutting in water, or place it inside soil. You can use some rooting powder for the soil method to make the chance of a successful propagation bigger.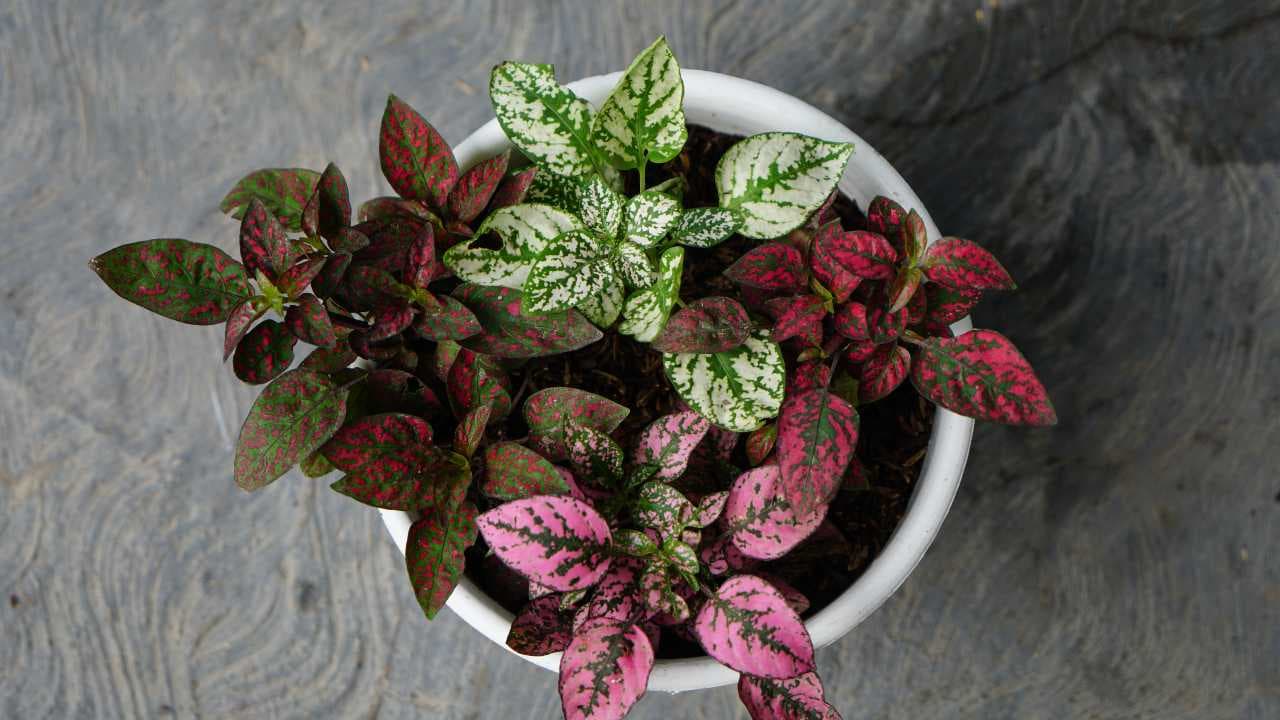 Most common pests on Hypoestes
Due to her bright leaves, the Hypoestes might attract Mealybugs, Aphids and Whiteflies. Other diseases that are found on the Hypoestes are root rot and mildew. You can find all the information about the pests and diseases on our PLNTS doctor page.
Are Hypoestes poisonous for your pets or children?
No! According to the ASPCA (American Society for the Prevention of Cruelty to Animals) the Polka Dot Plant is completely safe to have around pets. It is also considered to be non-toxic to humans too, so you can place this plant in your house without any hesitation!
Hypoestes plant for sale
Would you like to brighten up your house with some striking leaves? Then the Hypoestes might be something for you! At PLNTS.com you can buy Hypoestes online, like the Hypoestes Phyllosachya Red and the Hypoestes Phyllostachya Pink. Whether you like your Hypoestes big from the start or prefer to grow them from tiny BabyPLNTS into full-grown PLNTS - we've got you covered!
Spedizione gratuita da €75,-
Spediamo le nostre piante in tutta Europa!
Lieferung in ganz Europa

Kostenloser Versand über €75,-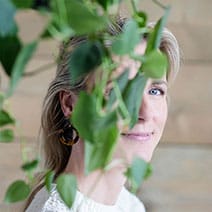 Ciao, sono Emma, la tua guida PLNTS.com!