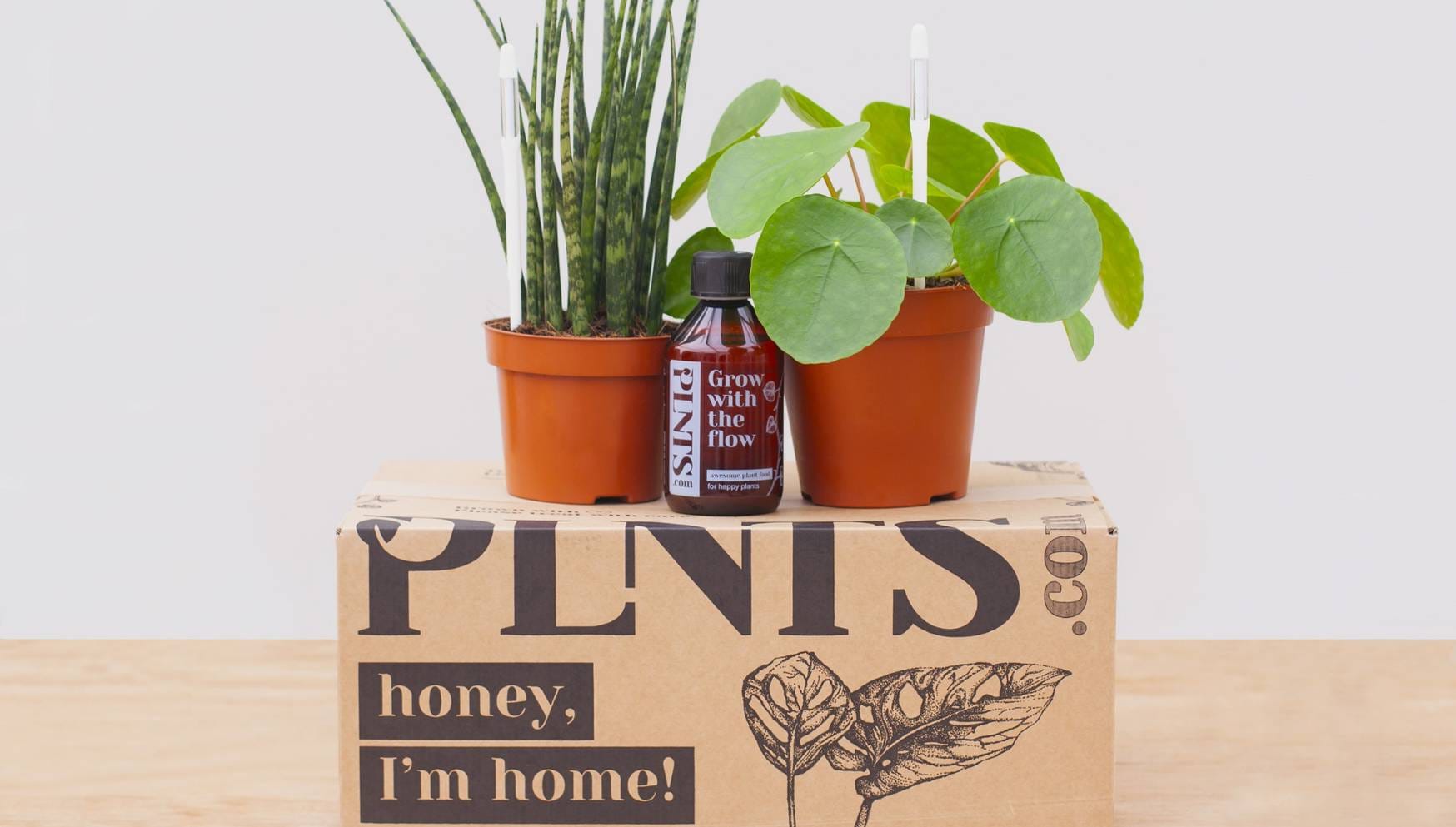 Unpacking your PLNTS and preparing them for growth after shipping
Yay! Your new PLNTS just arrived from shipping. It's very exciting to see your new babies, especially when you are a new plant parent. When you are unboxing your package, the conditions of the plants can be unpredictable. Of course, we pack our plants as safely as possible in our recycled blisters, but sometimes it can happen that your plants are a bit stressed after shipping.
How do we ship our PLNTS?
When we are sending our plants, our goal is to minimize movement of any part of the plant, including the leaves. That's why we pack our plants in recycled blisters and stuff the cardboard box with filling material. Putting a plant in the blister may mean folding the leaves a little bit in a position that may seem a bit strange, but will keep them from moving around and potentially break during shipping: and we don't want that to happen!
During cooler months we give you the option to include heat packs in your package to keep your plants warm. You can easily add those heat packs during check-out. We deliberately do not place the heat packs against the plants, as this can cause them to burn. So it is not surprising if you see that the heat pack is on top of the package! If we think the weather is too cold, we will suspend the shipping of cold-sensitive plants. Of course, the health of our plants is most important!
After your plants arrive it's very important to take care of them in the right way. But what is the right treatment for plants after shipping? Here's what you need to do to prepare your plants for growth after shipping or to recover the plant from a bumpy ride.
Unpacking your plants
When you've placed your order, always be sure to track your package and make sure you, or someone else, is home to receive the package. Once your plants arrive, you are probably very excited to unpack them! Carefully unpack all your plants as soon as you can. Remove the packing materials that are used to protect the plant during shipping and remove the green blister carefully, as the leaves of your new plants can be folded a bit. Now it's time to inspect your plants' needs. If you are unsure about the condition or health of the plant, we suggest you take some pictures upon arrival, before doing anything else.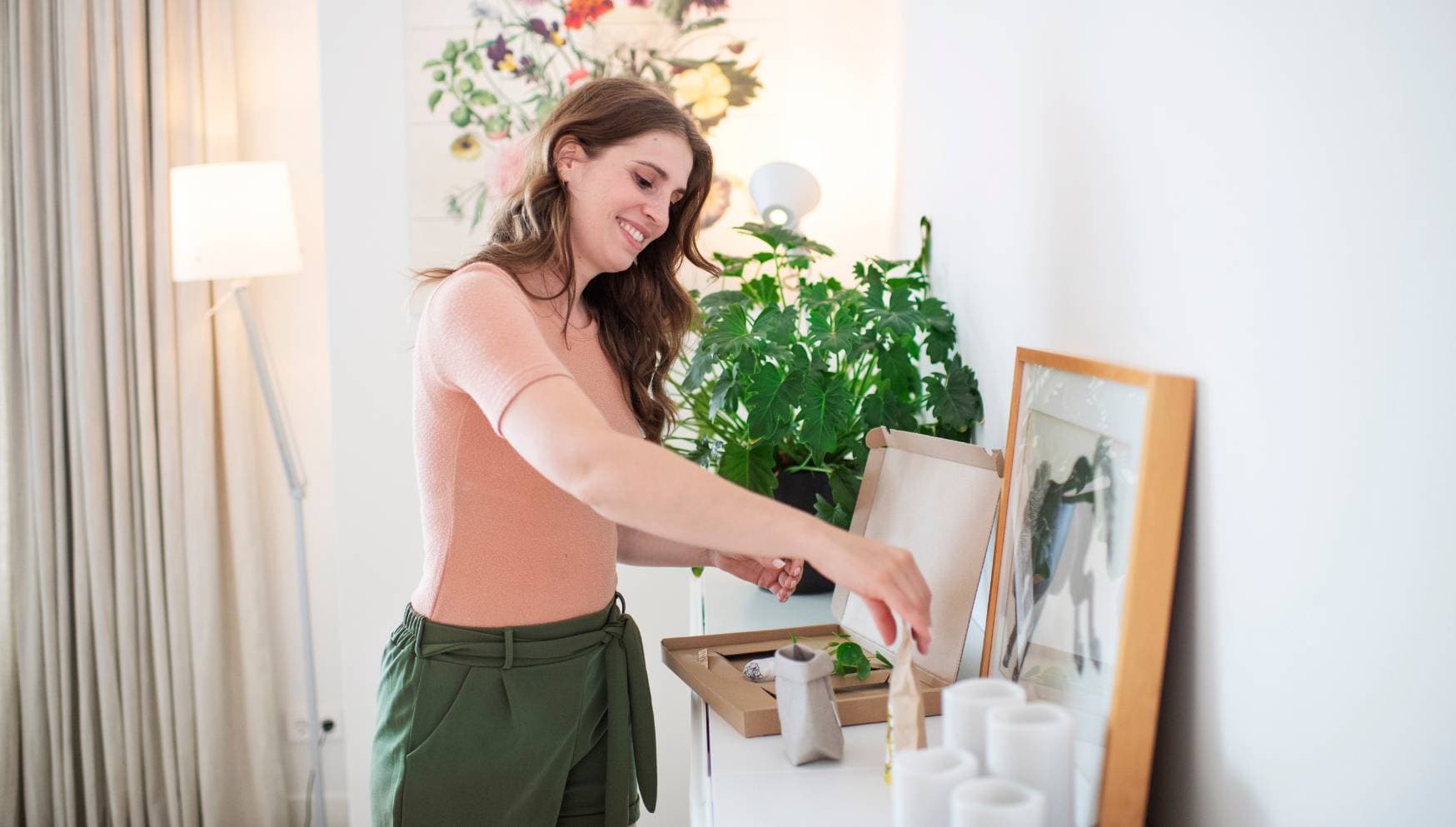 Check your plants' soil
Most plants will arrive perfectly fine. If that's the case, we only advise you to let your new plant acclimate before repotting her. Also note that our plants are only guaranteed for 30 days after arrival, if they are still in their original nursery pot.
It might happen that your plants' soil is too wet or too dry upon arrival. Here's what you need to do. If your plant is too wet upon arrival, we advise you to not water your plant and place her in a warm area. A heat mat can sometimes help to let her dry faster. If your plant is soaking wet, you can try to place it on several layers of paper towel to retain moisture from the pot. We know that it's hard, but you have to leave the plant alone until the soil is completely dry. You can check the soil by putting your finger in to check if it's dry. After the soil is dry, you should wait another week before going back to a regular watering schedule. If your plant is too dry upon arrival, we advise you to place your plant with the nursery pot in a shallow bowl with water and let it soak up water from the drainage holes in the pot. You will probably see her cheer up very quickly.
Transport damage on the leaves
Although we make sure to pack our plants very safely for shipping, sometimes transport damage can't be prevented. Is your plants' leaf ripped? We advise you to not remove the leaf. We know that it doesn't look amazing, but it helps your plant grow new leaves faster!
Yellow or dead leaves or a mushy stem
If your plant arrives with yellow, brown, or dead leaves we advise cutting those leaves off. This way, all the energy of the plant can go to healthy leaves! Is the stem of your plant soft and mushy? Then there might be something bigger going on. Gently take your plant out of the nursery pot and check the root system. The root system of a healthy plant is firm and white in color. Are your plants' roots more soft and brown? Then your plant is probably suffering from root rot. Luckily, root rot is a common problem that can be solved. Read here how: Root rot PLNTSdoctor.
Happy growing!
We hope that these tips will help your PLNTS feel at home right away and settle down perfectly. Are you unsure about your plants' health? Check our PLNTS guarantee page, consult our PLNTSdoctor or get in touch with our customer service as they will find the perfect solution.
Lisa
Plants make Lisa very happy and she is secretly addicted to buying lots of BabyPLNTS. She loves to inspire the community with fun content, from styling tips to plant care to new products!
06 agosto 2023
Spedizione gratuita da €75,-
Spediamo le nostre piante in tutta Europa!
Lieferung in ganz Europa

Kostenloser Versand über €75,-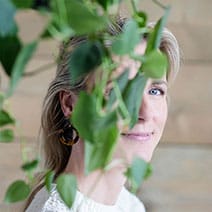 Ciao, sono Emma, la tua guida PLNTS.com!