We selected our top 5 plant books for you
At PLNTS.com we can't get enough of plant inspiration and information. And where better to find that than in a beautiful plant book? We have added some of our favourite plant books to our collection for you! Whether you are looking for some deeper knowledge about your plants or some inspiration for your home, with these four beautiful books you will never miss the mark. Books full of knowledge or just beautiful images to dream away with. We have listed them for you:
1. De Kamerplantenbijbel (NL)
Mama Botanica's new book, De Kamerplantenbijbel, answers thousands of plant questions for beginners and experts. This huge book is a roadmap that responds to your planting level. If you are a beginning PLNTSparent, you can discover easy plants and their needs in this book. Are you a real PLNTSlover and is your house already full of green? Then you'll find tips for cutting plants and a lot of other challenging plant projects in this book!
*Note: the book is in Dutch
2. Ultimate Wonderplants (EN)
You have plant books and you have coffee table books. This beautiful one is definitely one you want to show of on your coffeetable. The authors Irene Schampaert and Judith Baehner take you along the most beautiful, unique interiors in the world and show you that greenery and plants can be completely incorporated and are an addition to any space. Whether you live in a studio in Paris or in a fresh Bohemian house in the Dutch polder.
Besides all the inspiration, this book also contains tips and tricks on how to turn your personal space into the ultimate green home. Questions such as where to place your plant, how much time and money you want to spend on it are handled, along with plant suggestions from the authors. Ultimate Wonderplants also includes a plant doctor with the most common plant issues. No extensive photo prints but quiet, informative pages with beautiful botanical drawings. At the back you will find the interior photographs in a small format with all the names of the plants used to create your own green oasis.
In short, you want to own this book to show it off on your coffee table, but also to dream away at all the beauty that plants have to offer.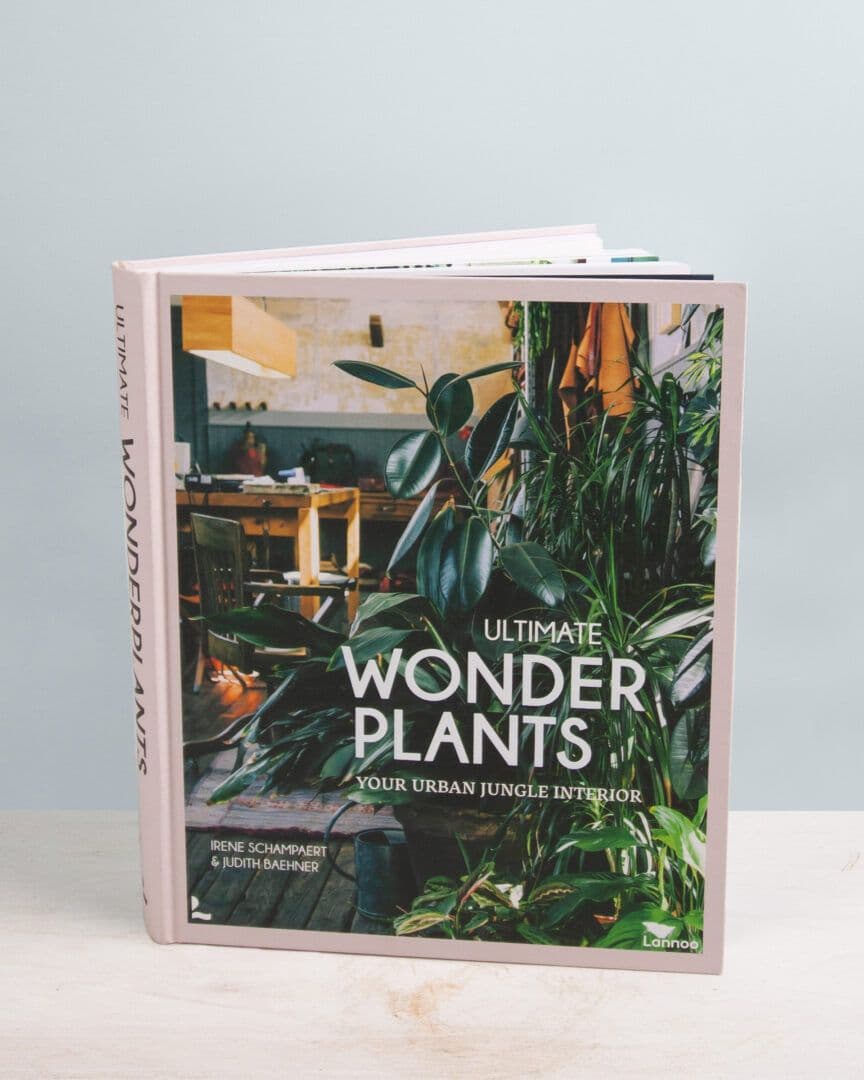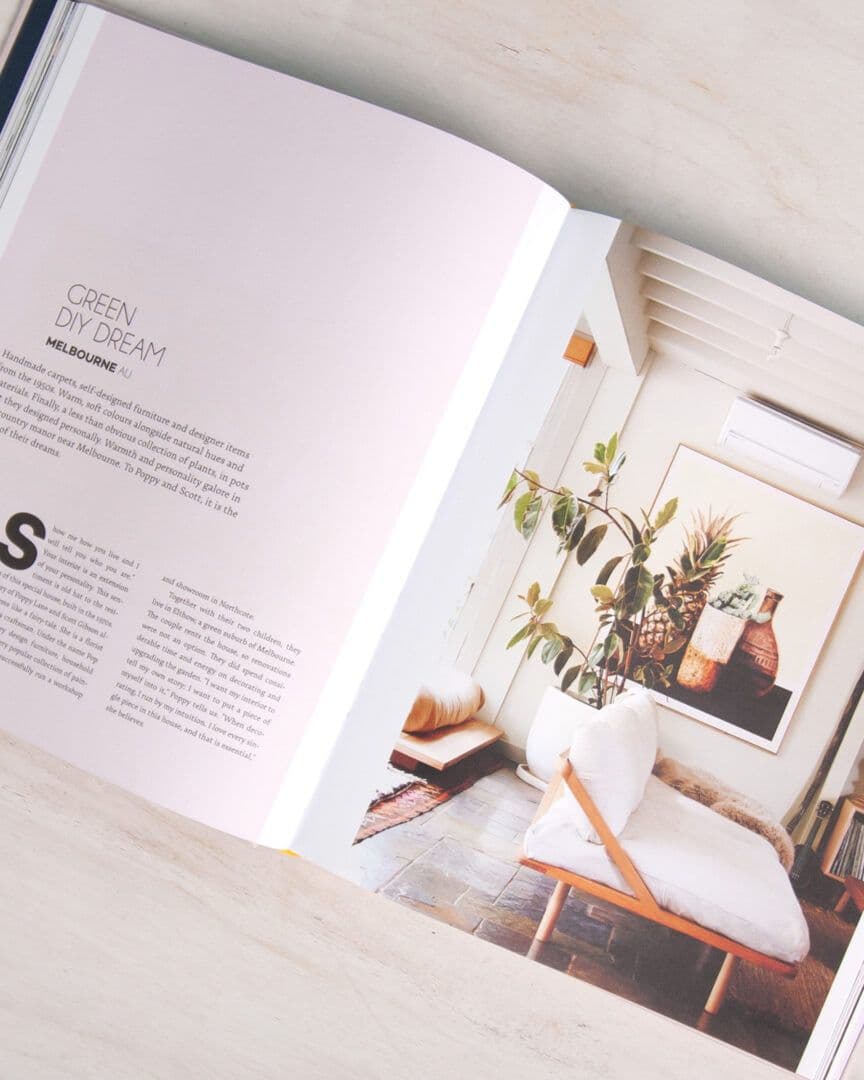 3. Urban Jungle (EN/DE/FR)
This joyous celebration of indoor plants is written by Judith de Graaff and Igor Josifovic of the blog and Instagram Urban Bloggers in which they share green hotspots and beautiful urban jungle interiors. Something we at PLNTS love so much!
This book takes you to 5 living rooms across Europe where you can see how beautiful, creative and sometimes even artistic green living in the home can be. Urban Jungle is full of green inspiration, style advice and useful information for anyone who wants more plants and atmosphere in their home. Above all, this book is a treasure chest of ideas to get you started with practical information about many different plants and simple tips for care. Chances are that after reading this book you will transform your own home into an urban jungle!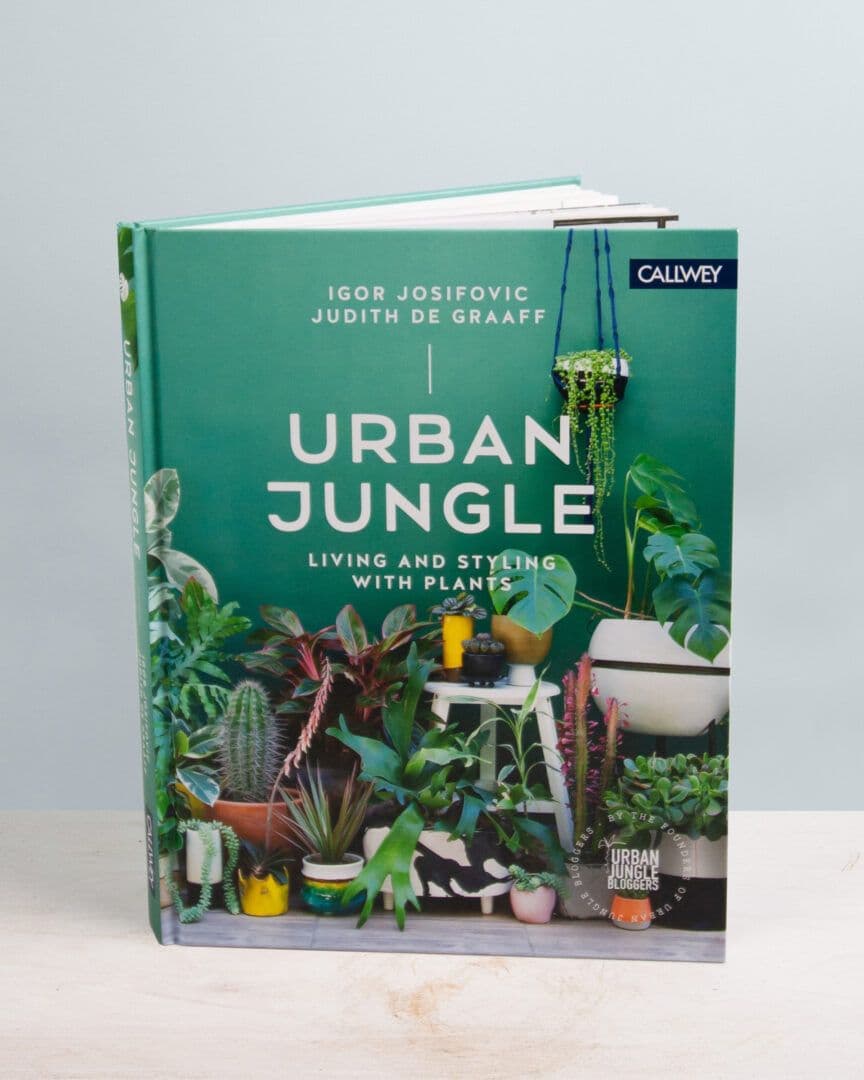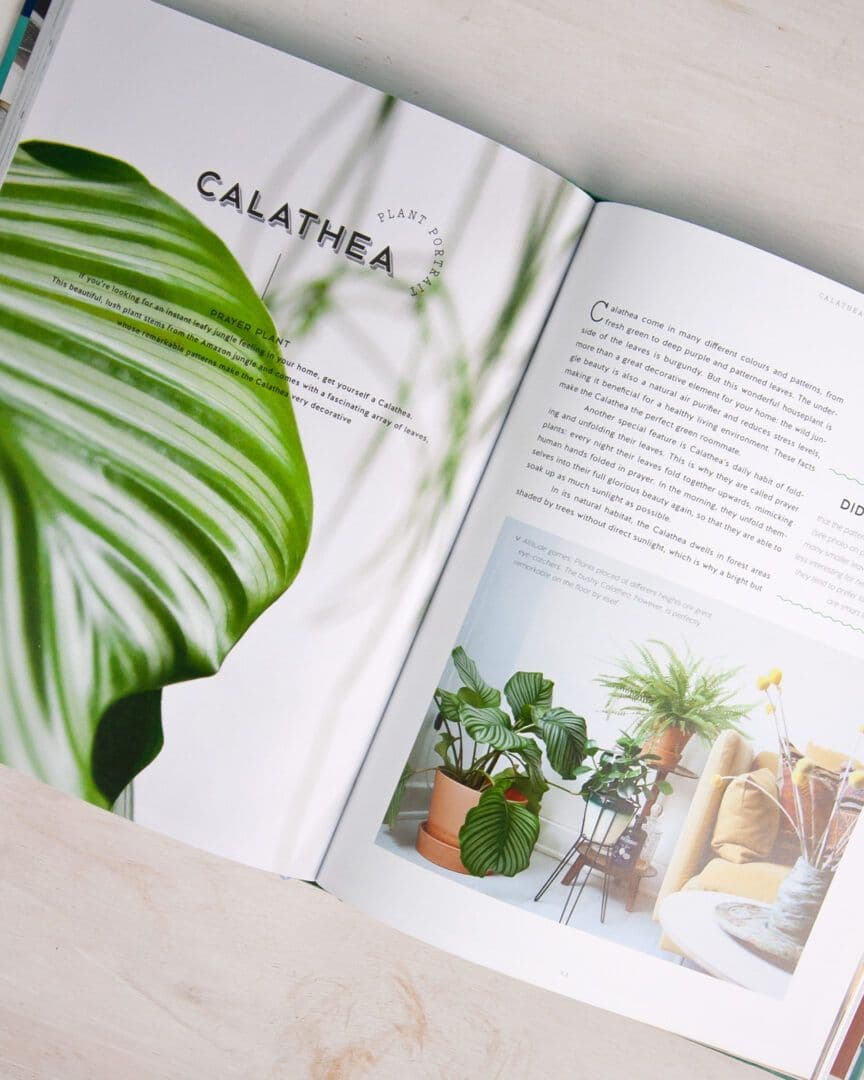 4. Het Plantenlab (NL)
This informative and beautifully designed book has a fresh cover and is filled with cosy illustrations and inspiring photos. Het Plantenlab is a must-have for every plant lover, starting out or experienced. The author, Judith, used to grow up in a house full of plants and when she went to live on her own, a plant in her own house could not be missing. Eventually this grew into a hobby where there was hardly any space left to sit. Not only new plants, but also 'orphaned' plants that had been put on the side of the street by other people, were taken home on her bike and fixed up to give to friends.
Her knowledge of plants grew through her work as a magazine editor and stylist in the most beautiful green productions. Growing her own plants, testing them, taking cuttings and talking to professionals made her a true plant expert. With this book, she wants to inspire people that a plant is for everyone, without specific prior knowledge and with all the tools to make your favourite plant a gem in your home.
Problems and questions such as light, location, temperature and water requirements, among others, are discussed in detail. Judith also gives tips on how to integrate plants even more creatively into your home by DIYs (plant hanger and concrete pots) that anyone can make without too much effort. In short, if you are a new plant lover or if your urban jungle has already expanded, this is the book you need to keep your plants happy and healthy!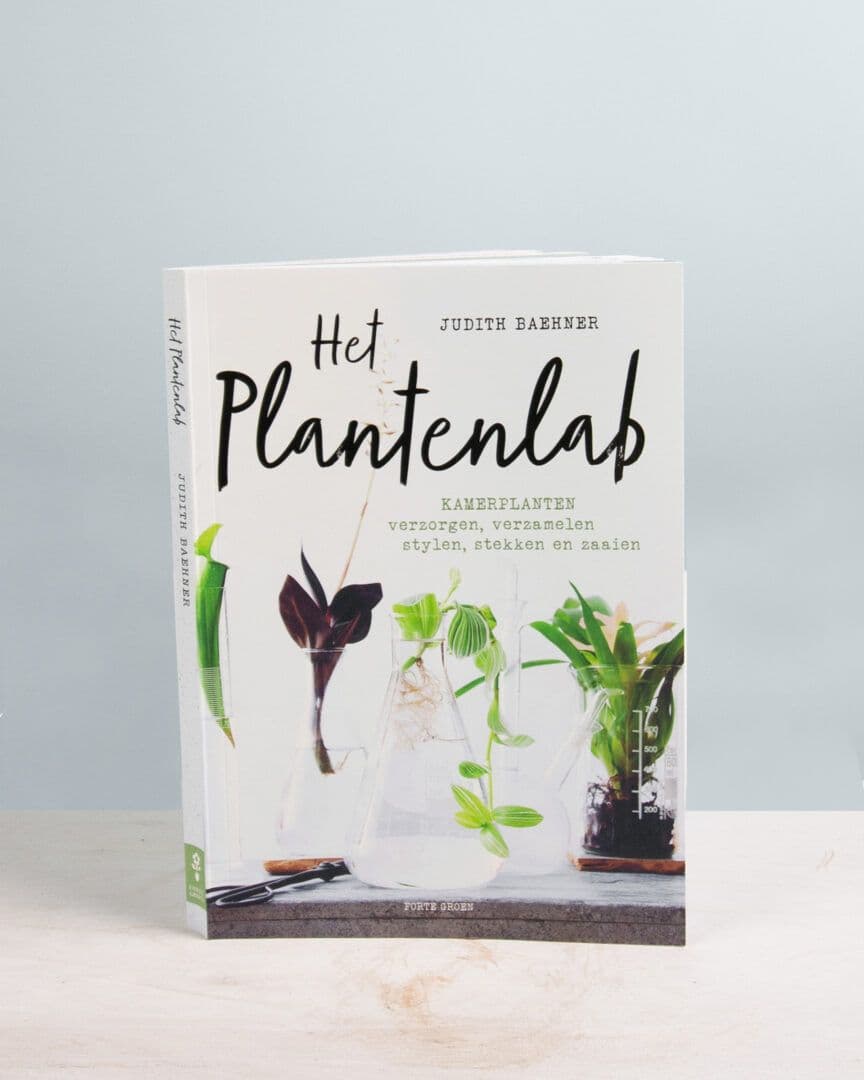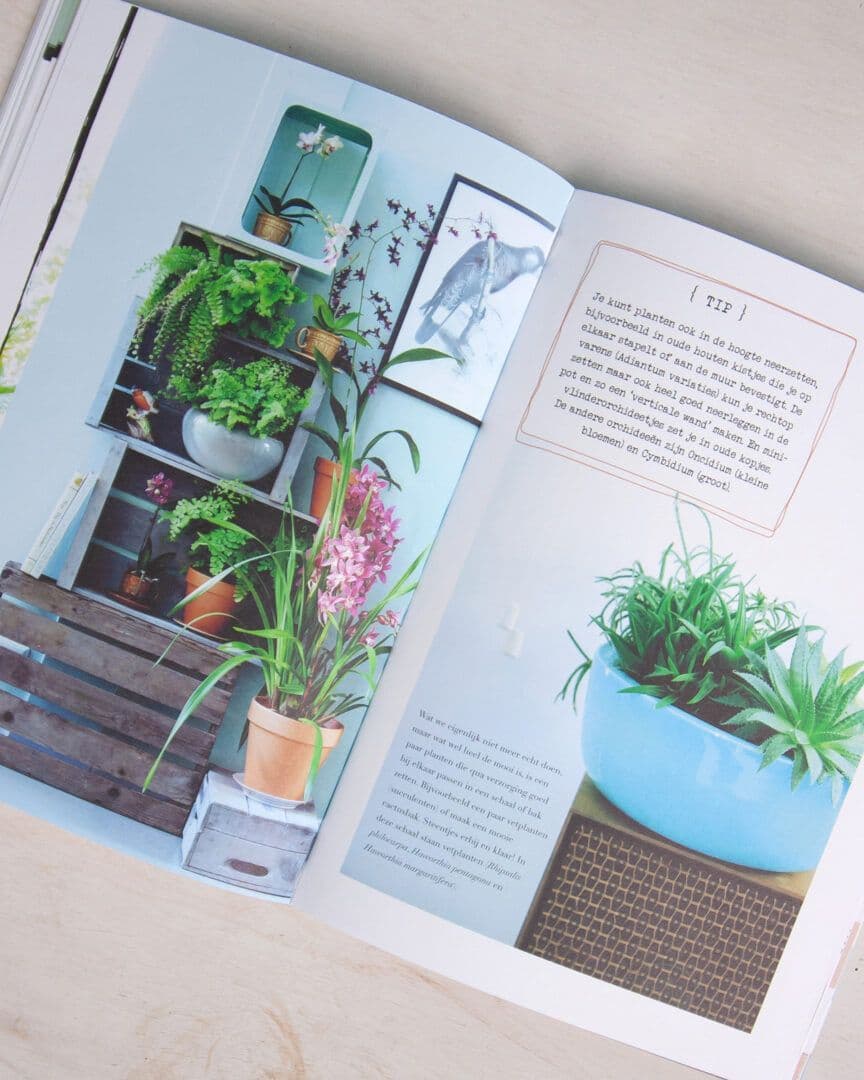 5. Wild at Home (DE)
This beautiful hardcover coffee table book was written by plant experts Lauren Camilleri and Sophia Kaplan. Plants provide fresh air, lift the mood and create a pleasant atmosphere in any room.
But which houseplant is right for which room? What do you need to consider when caring for them? Wild at Home provides practical tips on light, soil and water to keep houseplants happy and healthy. Everything you need to know about choosing the right pots: how to create a stylish green oasis! Numerous plant profiles: deciduous plants, succulents and cacti, as well as unusual and rare plants such as the tubular plant, the Chinese money tree and the Louisiana moss. The authors give you all the information about different houseplants and reveal how everyone can get a green thumb.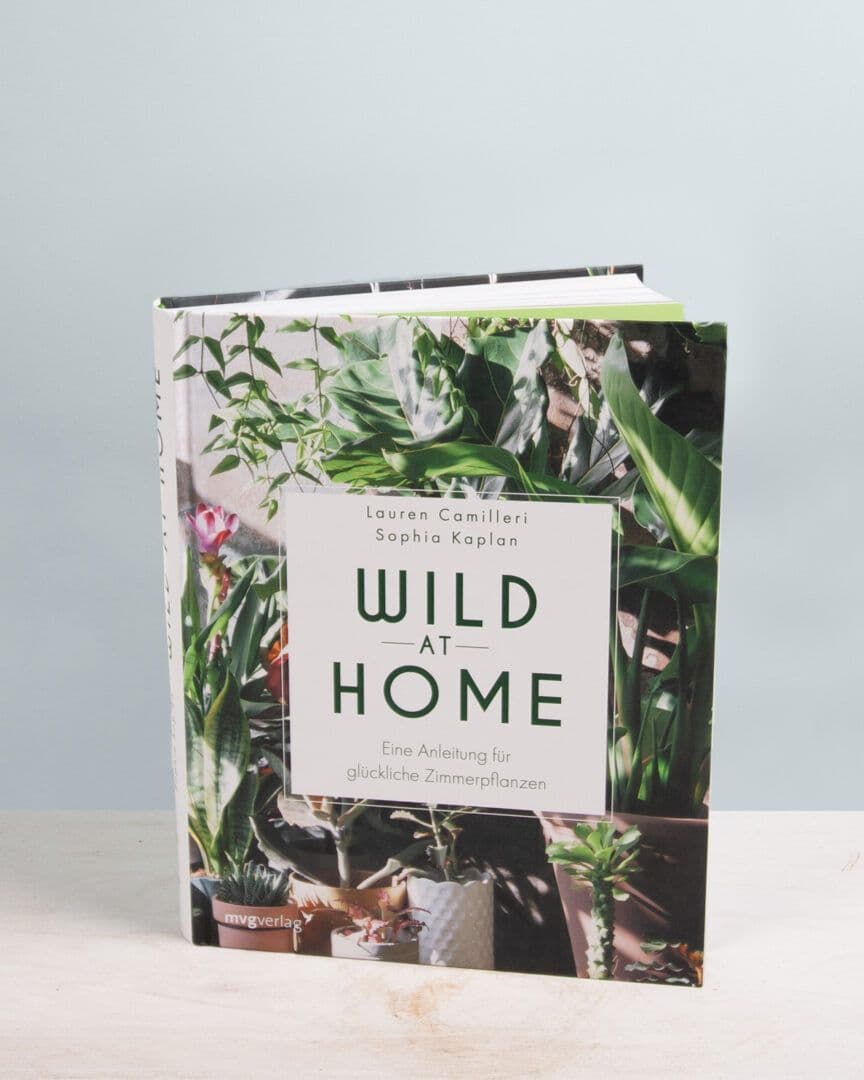 Discover our plant books!
Lisa
Plants make Lisa very happy and she is secretly addicted to buying lots of BabyPLNTS. She loves to inspire the community with fun content, from styling tips to plant care to new products!
06 agosto 2023
Spedizione gratuita da €75,-
Spediamo le nostre piante in tutta Europa!
Lieferung in ganz Europa

Kostenloser Versand über €75,-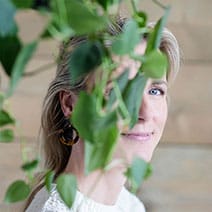 Ciao, sono Emma, la tua guida PLNTS.com!