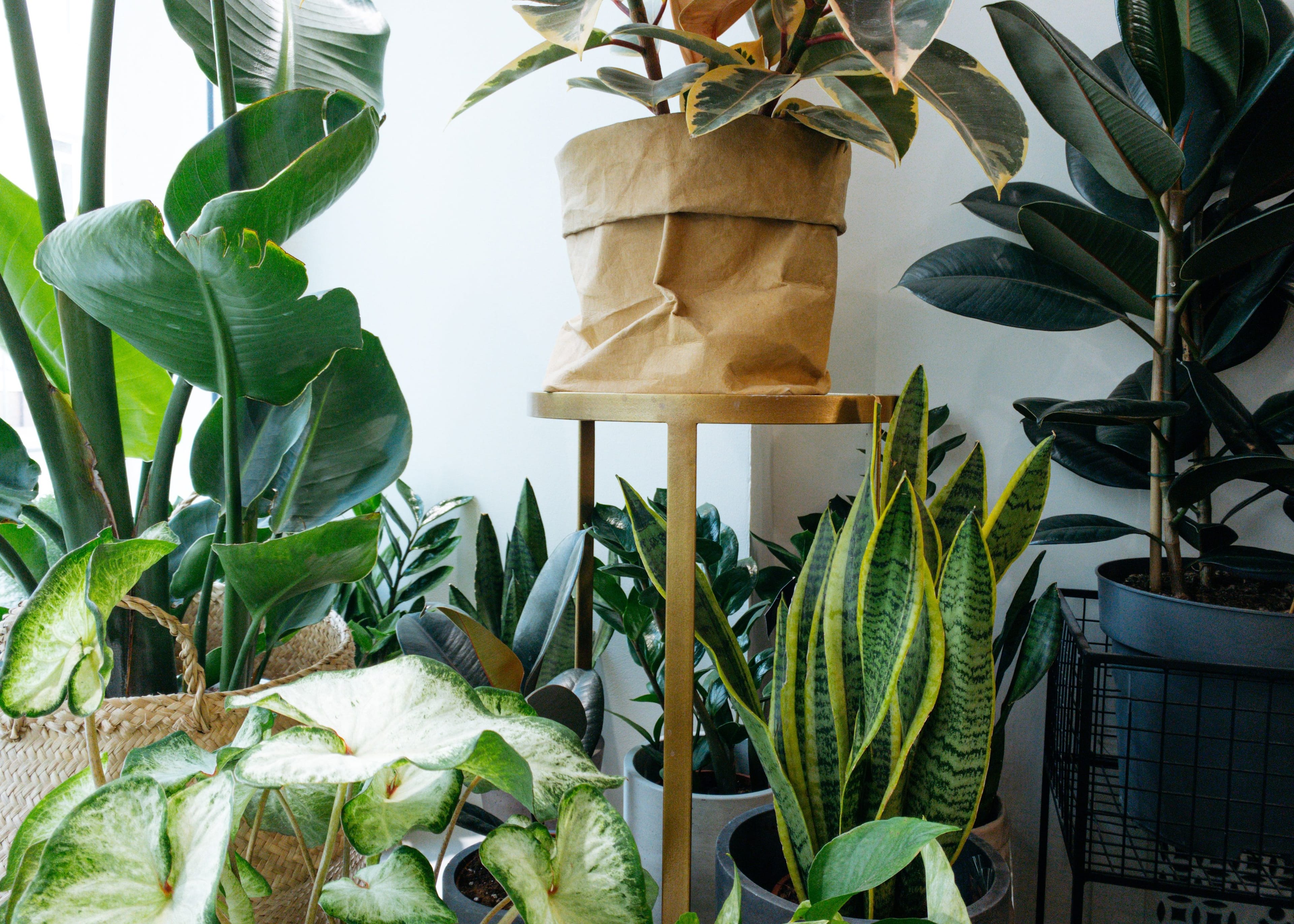 How to style big houseplants!
Normally less is more, but when it comes to plants this rule does not make the cut. Plants, we can never get enough of them! Plants have been favorite decor items for many interior lovers over the years, and we can't disagree with them! Houseplants will really brighten up a living space and besides that, they will bring all their positive influences with them, like air purifying! You might already be a plant parent to some plants, but how cool would it be to add a gigantic plant to your collection? This will immediately add lots of greenery! Since the growth is already done for you, the only thing you have to do is admire all the beauty! Oh, and maybe water it regularly. They can be a real statement piece inside your house, or add more depth to your already growing urban jungle. A big houseplant seems to be the solution for every household!
Go big or go home!
First things first, we have a super cool announcement to make… We already had some XL plants, but we're going even bigger! We love to inform you about our new humongous PLNTS that have been added to the shop: Alocasia Yucatan Princess XXL, Dypsis Lutescens XXL, Yucca XXL, Philodendron Scandens XXL and Nolina Recurvata XXL. All these big beauties can be styled in so many different ways, so in this blog we will share some inspiration with you, so you can get going with these giants!
The statement piece
One way to style your big houseplant is to keep it nice and calm and to make a big houseplant an absolute statement piece! This is perfect for a household that does not have many plants yet, but would like to add some greenery in the form of a big plant. This style really fits with the more minimalistic style, which is something we all love!
Photo by @houseofbotanical & @thenuelook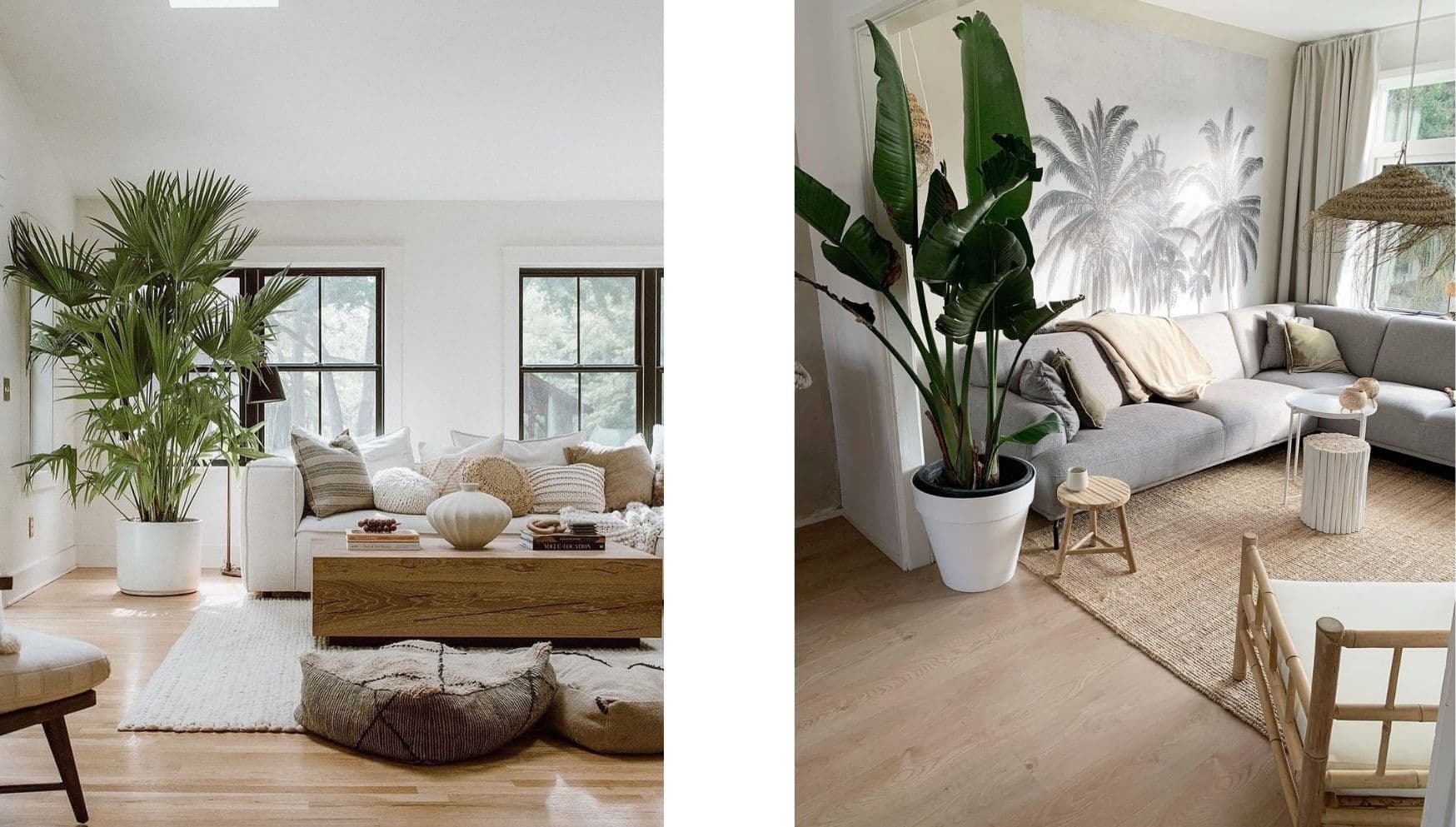 Photo by @great_eastern_warehouse & @nn85__
Better together
Another way to style big houseplants is to add them to your already existing plant collection and really create that urban jungle feeling. This style is all about clustering plants and creating depth. This style is pretty playful and you will never get bored of watching all your green babies grow!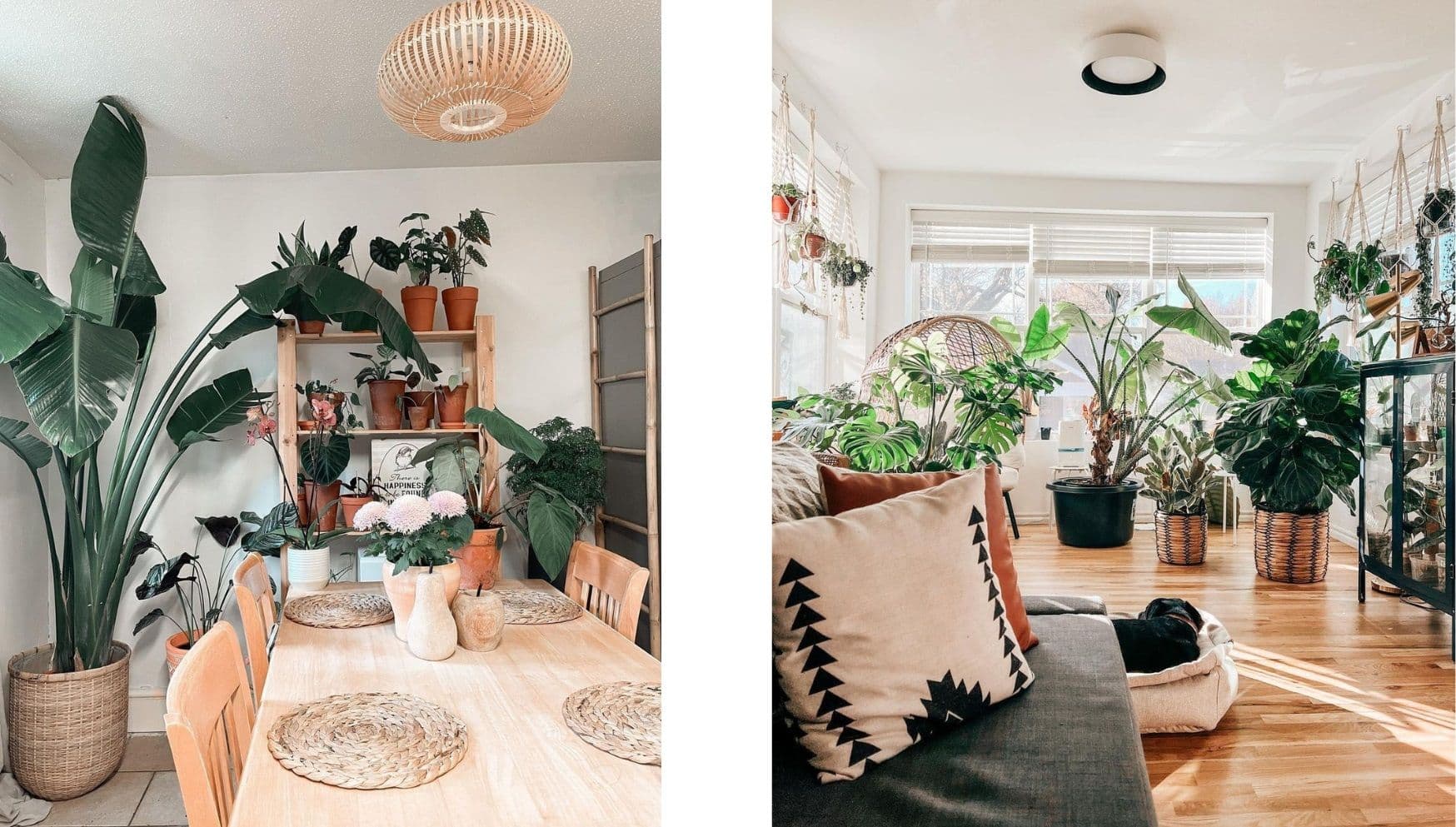 Photo by @jos_leafy_nest & @botanicallybe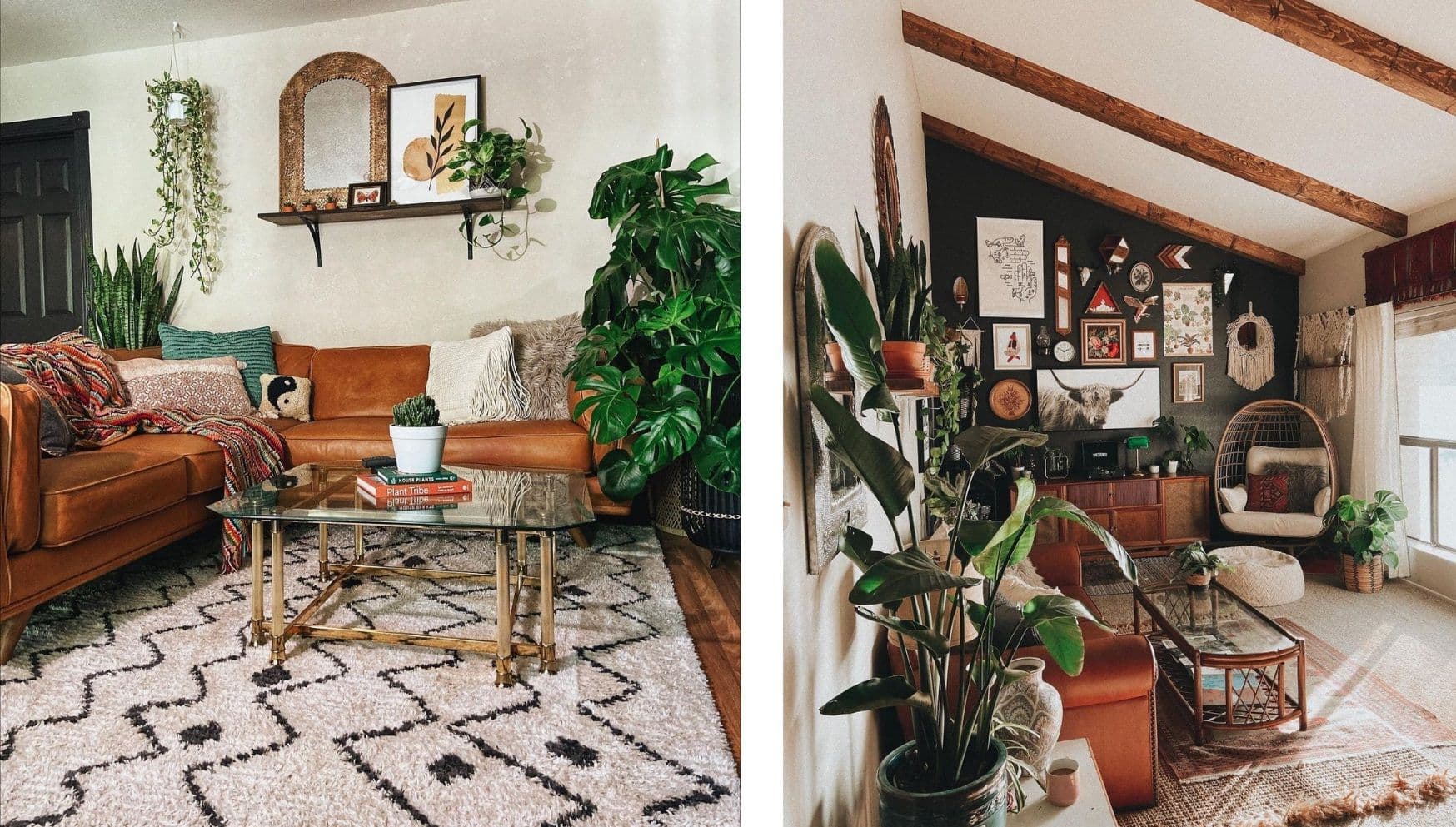 Photo by @mybohojunglebook
Green plantasy oasis
Secretly this is our favorite way to style big houseplants, because you can never have enough houseplants, right? This style is all about creating a green oasis inside your home!. Every spot will be filled with greenery, from big to small to small plants, from hanging plants to standing plants. It can never be green enough! Combine your large houseplants with smaller plants that have unique leaves, such as the velvet Philodendron Gloriosum, the colourful Calathea White Fusion or the extraordinary Alocasia Silver Dragon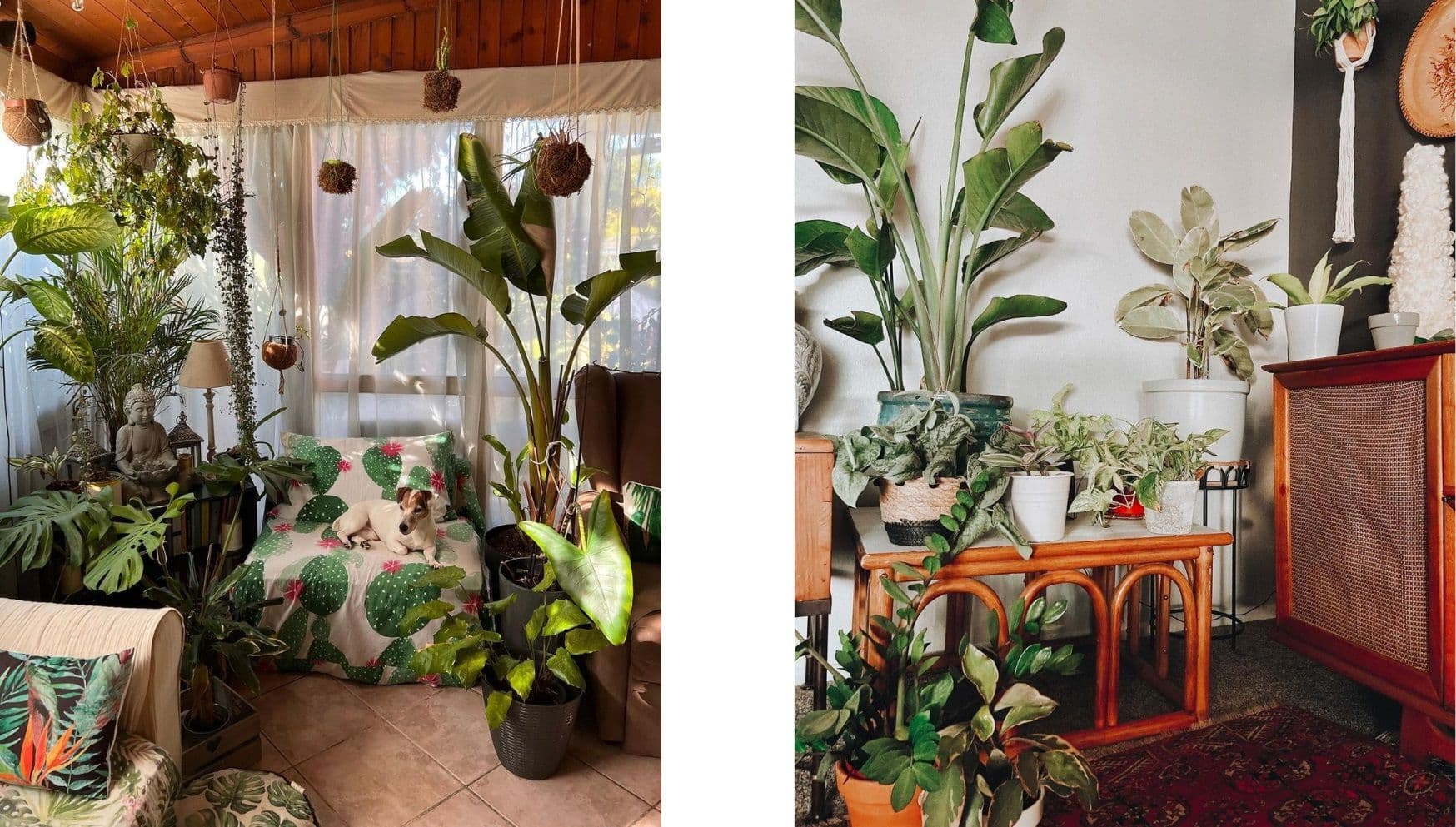 Photo by @andreadl86 & @mybohojunglebook
Let's ship those big boys!
We have carefully tried out the shipping process and have succeeded to ship these big boys carefully. They will be delivered like any other plant, but keep in mind that this box will be rather big (and heavy). Of course our guarantee will be the same as for every other plant and you will be updated about delivery as you're used to. We hope you're as excited as we are!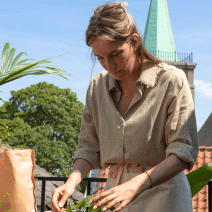 Renée
PLNTS instantly make Renée happy as she's always on the hunt for cool plant trends. Inspiring our community with interior tips, surprising DIY's and fun lists is what she does best!
06 agosto 2023
Spedizione gratuita da €75,-
Spediamo le nostre piante in tutta Europa!
Lieferung in ganz Europa

Kostenloser Versand über €75,-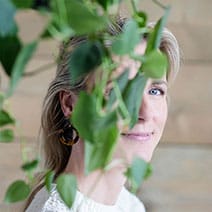 Ciao, sono Emma, la tua guida PLNTS.com!