Decorate your home with candles
Candles are making a comeback and we understand why! We think candles are always a good idea. Candles fit into any interior style and can be combined with all other home decorations. Especially with plants! Lit or unlit, it doesn't really matter. A candle can really contribute to how you feel about a room. Just like plants, they give your house a home feeling and contribute to a sense of peace, security and warmth.
Ideas to decorate your home with candles:
Candles are,of course, ideal as decorative objects. Choose a candle on its own or as an addition to other objects, or several candles of different sizes and colours together to create balance and harmony. It is all possible.
A candle on its own or complementary.
Candles work very well as decorative objects. They are also perfect to combine with other objects such as plants, paintings, vases, lamps, books, sculptures, and other options. In addition, it is fun to play with different candle holders and include them in the choice of combining them with other deco items or simply with your interior style.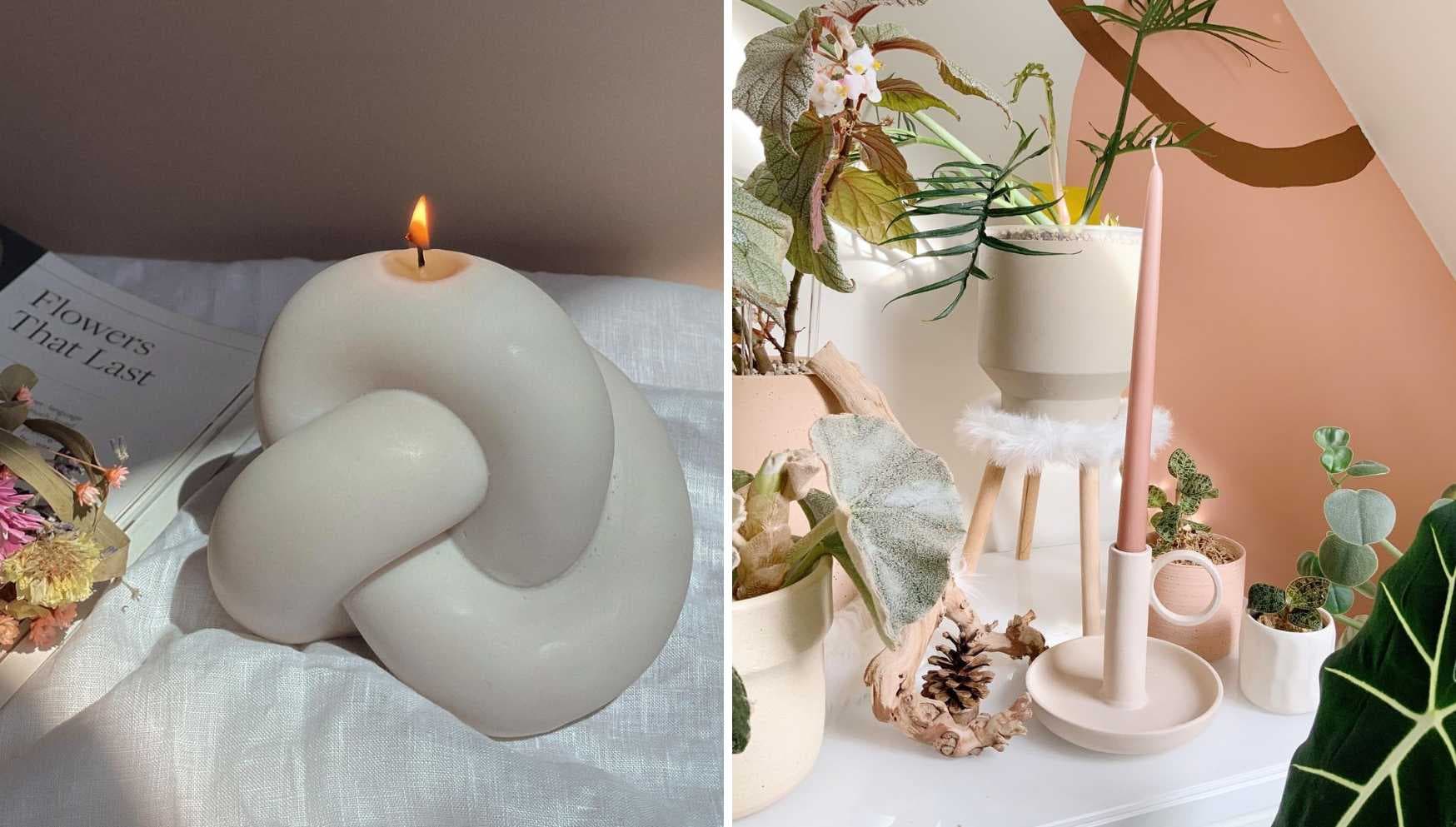 Photos by @interlune_candles & @wonderlune.home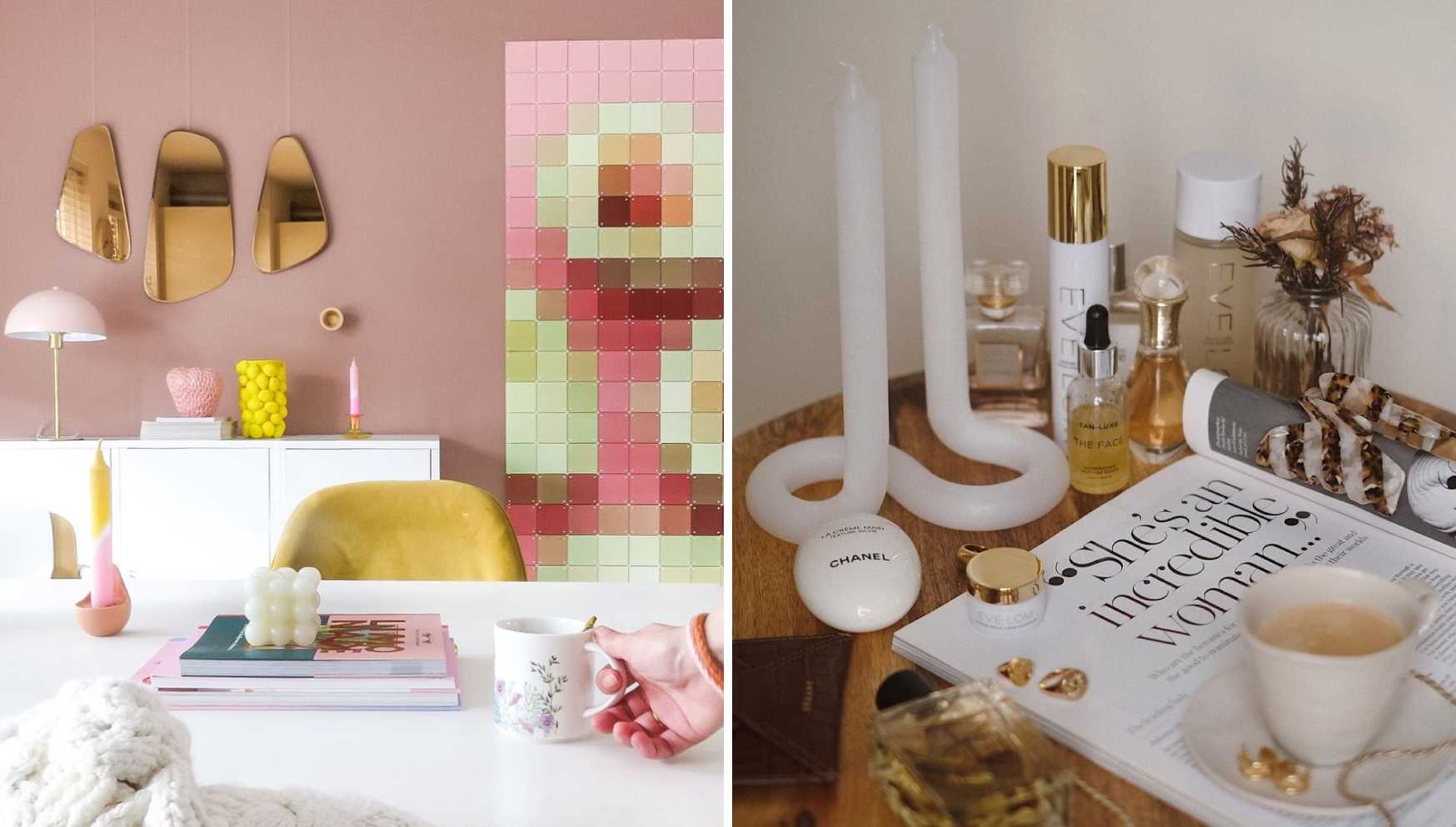 Photos by @shelleyannem & @lieks_home
Combine all shapes, sizes and colours of candles.
Another way to decorate is to choose two or more candles. Candles of different sizes, shapes and colours. In the end, you can create a nice balance and harmony. Put them in a bowl, on a nice tray or go for different candle holders and in this you can also vary between materials such as wood, concrete, glass, marble or ceramic. In this way, the candles will definitely be an eye catcher in the room.
The bubble candle, the twisted candle and the pillar candle are very popular at the moment. You can find them in all colours and sizes. You can also find a lot of tips online on how to colour your ''boring'' white candle yourself. For example, you can find DIY dip dye candles. We love it!
Photos by @frollein_herr & @k_aura_creations
Photos by @minouh_anouk & @ramijntje
Perfect for some 'me time'.
Candles are a suitable addition to various rituals. The cosy aromas of candles can influence the mood. They often create a good feeling and a more intimate atmosphere. They are an ideal addition for performing various self-care rituals, when reading a book or for a romantic evening. Not only scented candles have this effect, but also candles that give a crackling sound or candles in a beautiful jar that give off a colour or figure. Actually, all candles give off a warm glow, which is always nice, right?
Photos by @adriana_sofaymanta & @themoongrouplibrary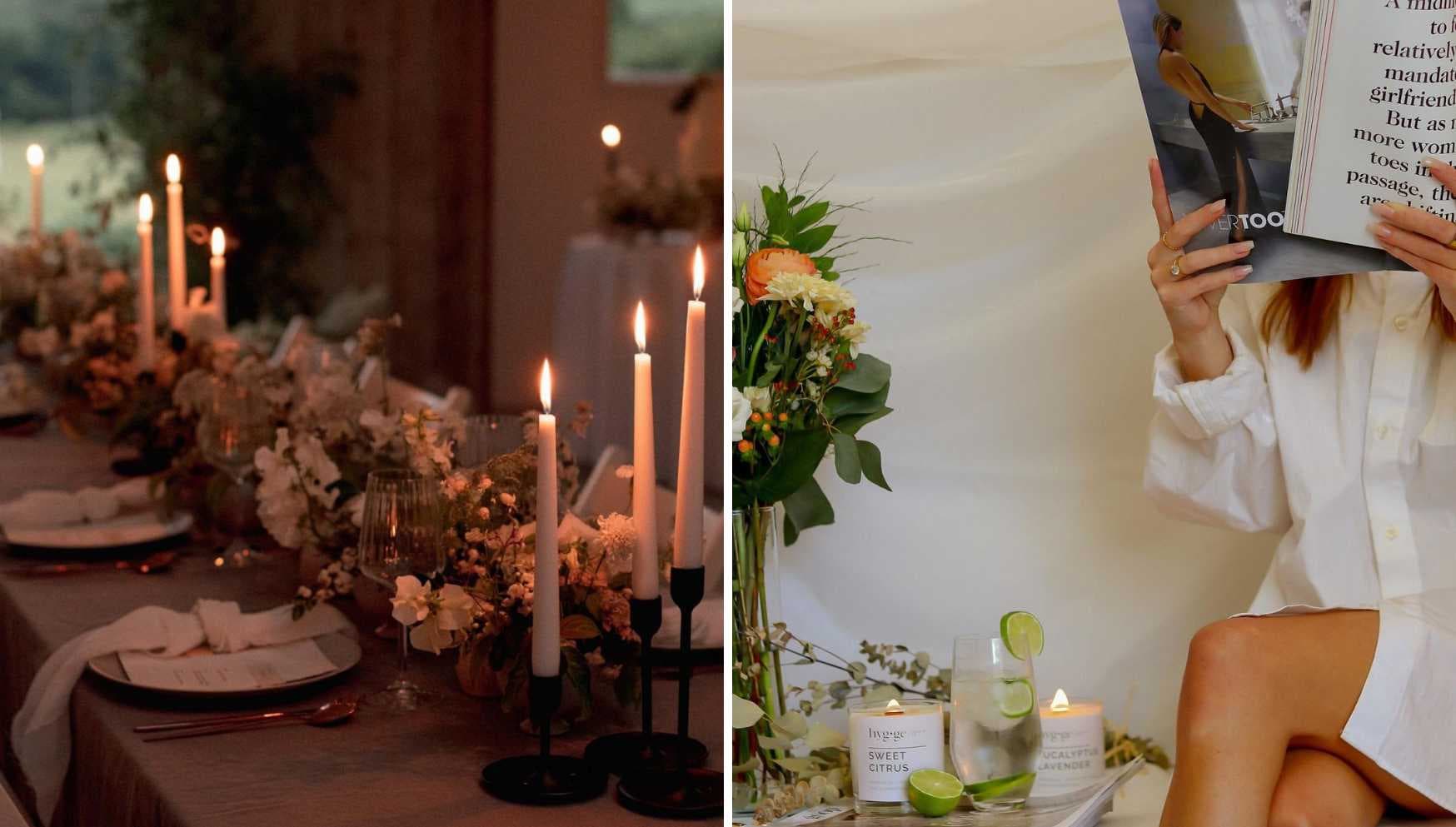 Photos by @abigailcrooks & @lovemydress
Make your interior even more welcoming with scented candles.
You have decided that you want to decorate your home with scented candles. Understandable! We love scented candles too. But make sure you mix and match scents that go well together. Otherwise, it can be too overpowering and it will not have the right effect. It is also not wise to burn these candles while eating. This can also cause some clashes. Examples of scents that go well together are: apple & cinnamon, jasmine & vanilla and eucalyptus & cedarwood.
Scented candles also have a number of other benefits, such as relieving stress. We have written a fun blog about these benefits. Are you curious? Read our blog about the benefits of burning scented candles at home.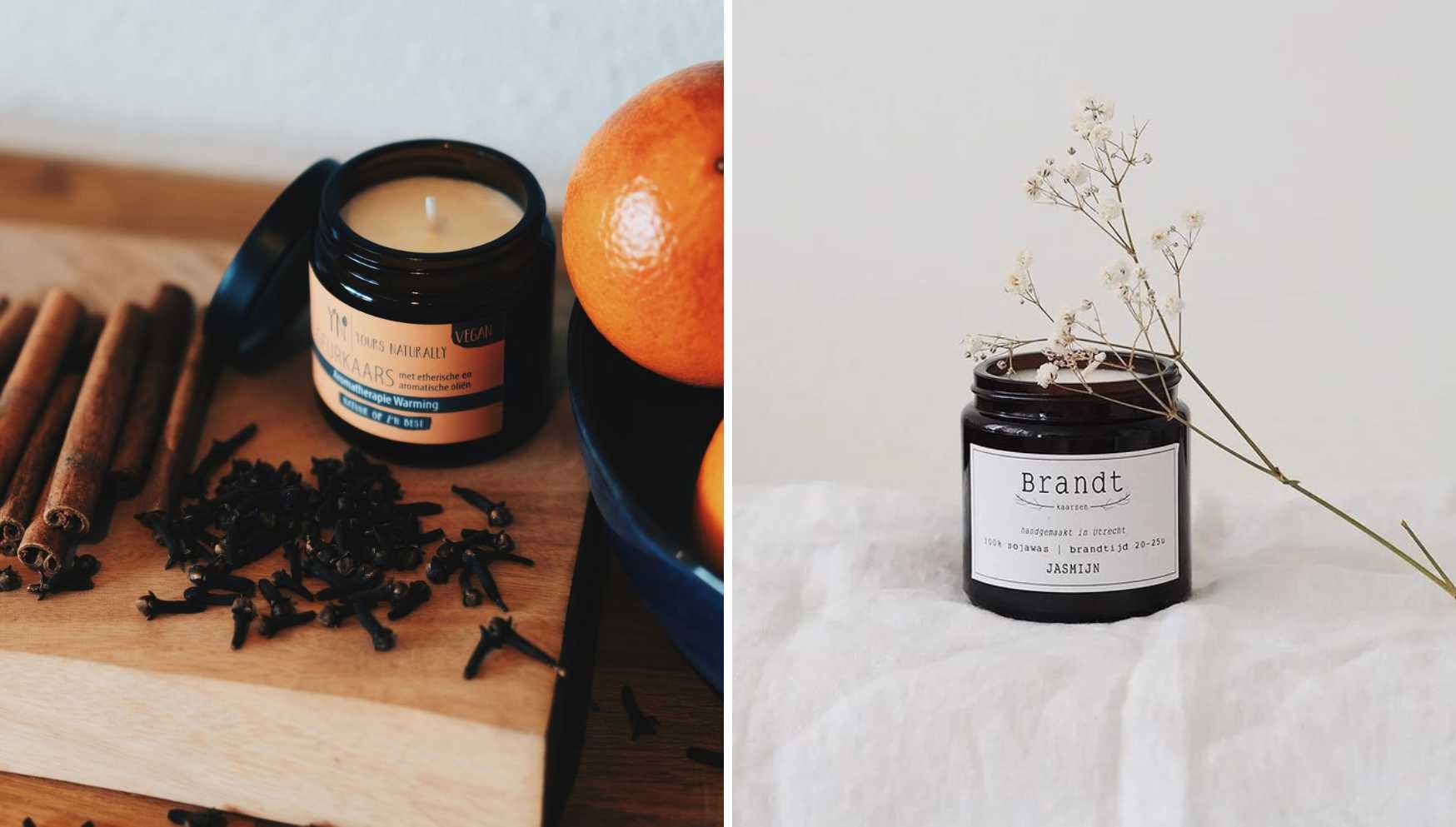 Photos by @yoursnaturallynl & @brandtkaarsen
*Photos by @threesuns & @theverygoodcandleco *
Safety comes first:
In our opinion, candles really are a top decorative item. However, they are burning objects. It is therefore important never to leave burning candles unattended, and always place them on a heat-resistant surface. Also keep them at a sufficient distance from fabrics such as your curtains. It sounds logical, but still, accidents can happen.
We hope that after reading this blog, you will get excited about decorating with candles. We wish you lots of fun with it!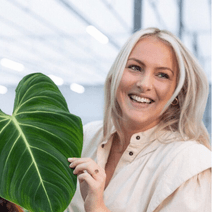 Manon
Manon is the biggest PLNTSlover you'll find. Her love for and knowledge about plants is huge, what makes her a true plant care expert! In her blogs she will share all her plant care tips and hacks with you!
06 agosto 2023
Spedizione gratuita da €75,-
Spediamo le nostre piante in tutta Europa!
Lieferung in ganz Europa

Kostenloser Versand über €75,-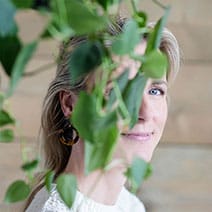 Ciao, sono Emma, la tua guida PLNTS.com!