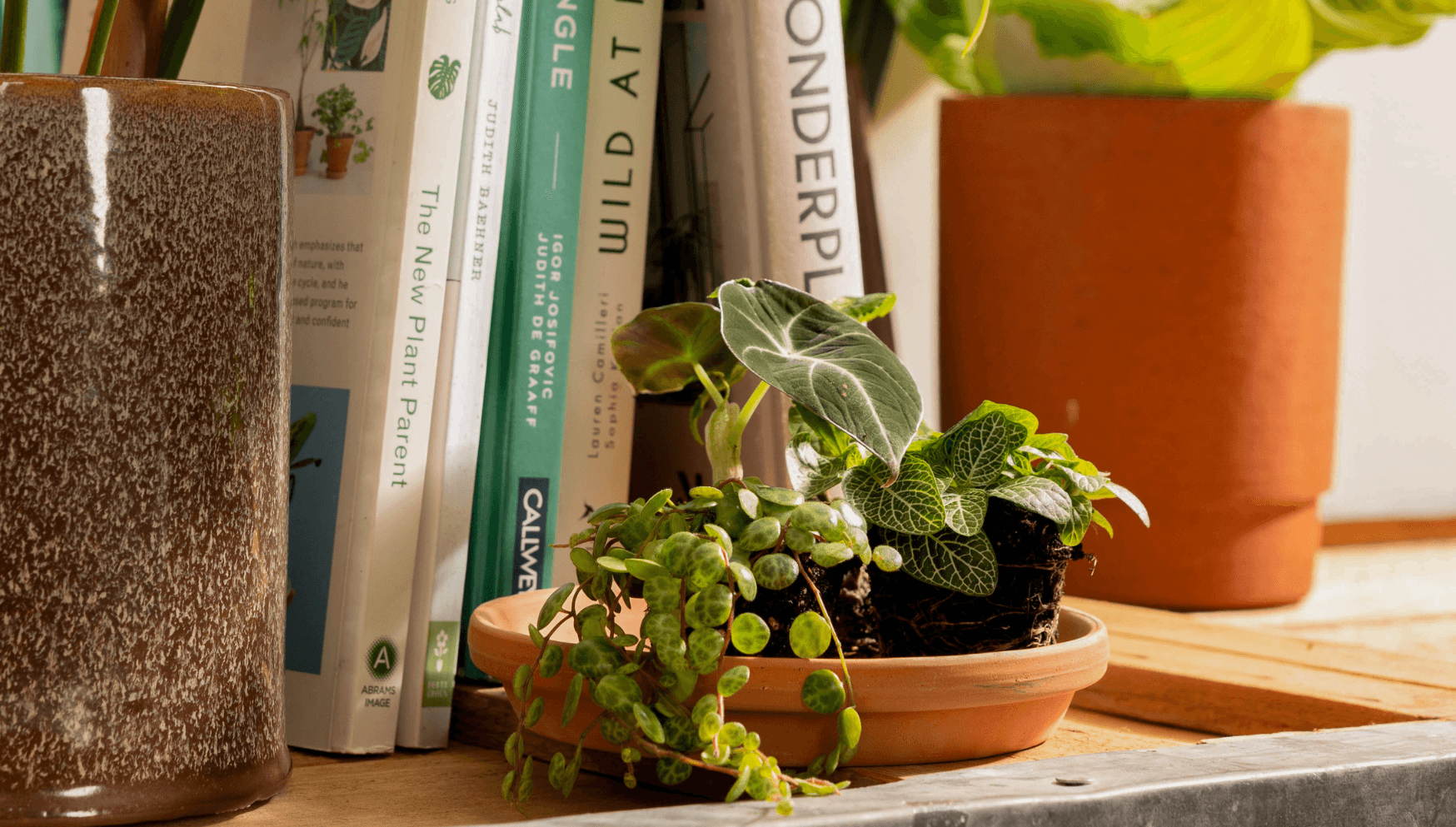 PLNTSlover spotlight - Meet Thomas!
This week, we are celebrating our five-year anniversary and what better time to look back on the past five years and thank our loyal community? That's why we are putting our biggest PLNTSlovers in the spotlight this week!
Meet our special community members Thomas, Luna and Janett, read their plant stories and check out their own green jungle.

Hello! My name is Thomas and I'm 34 years old from a small village close to Berlin, Germany. I'm currently working as a logistics team leader for an international company. In my leisure time, I restore cars and motorcycles. I also collect and grow plants and about a year ago, I started to be interested in photography, which I show on my Instagram account @animals.plant.stuff.
How old were you when you got your first plant and do you remember which plant you got?
I always had about 2-3 plants in my flat, but when I turned 30 my sister gifted me seeds for plants to grow my own Bonsais. So I started to grow my own Delonix Regia. That gift got me more and more interested in plants and I started to also develop interest in trying to grow my own jungle.
What made you choose for PLNTS the first time you ordered?
Trying to start my own personal jungle I started to search the internet and found PLNTS.com. The good selection, feedback and general good online presence made me choose this as my trusted plant shop.
When did your love for plants start? And when did you realise that you're a real plant lover?
End of 2019 I purchased my first exotic plant, an Alocasia Jacklyn. For me it is interesting to see plants growing and developing, each plant is different and requires different care, which can be quite challenging.
How big is your plant collection at the moment?
At the moment I counted all together 247 plants.
Which plant is your secret favourite? And why?
My favourite plant from my collection is Alocasia Jacklyn. I like the shape of the leaves and its look.
What is the rarest plant in your collection?
The rarest plant I own is the Monstera Frozen Freckles.
Which plants are still on your wishlist?
Rhaphidophora Tetrasperma Variegated and Alocasia Jacklyn Variegated are still high on my wish list.
Did you ever regret buying a certain plant, and why?
Till today I haven't regretted any plant purchase, but I have a love-hate relationship with my Calathea Triostar.
Could you share your best plant care tip with us?
The secret of how I take care of my plants is simple. I follow the general needs of the plants (humidity, light, soil requirements etc) and then I'm just looking at them individually, how are they looking, if your plant needs something it will tell it to you early on, otherwise do not hover over it and let it be in peace.
Do you have a fun plant story you'd want to share?
Since I've started to collect plants, I have to monitor my sister every single time she comes to visit me, as she would not let my plants in peace and might even take one or two home.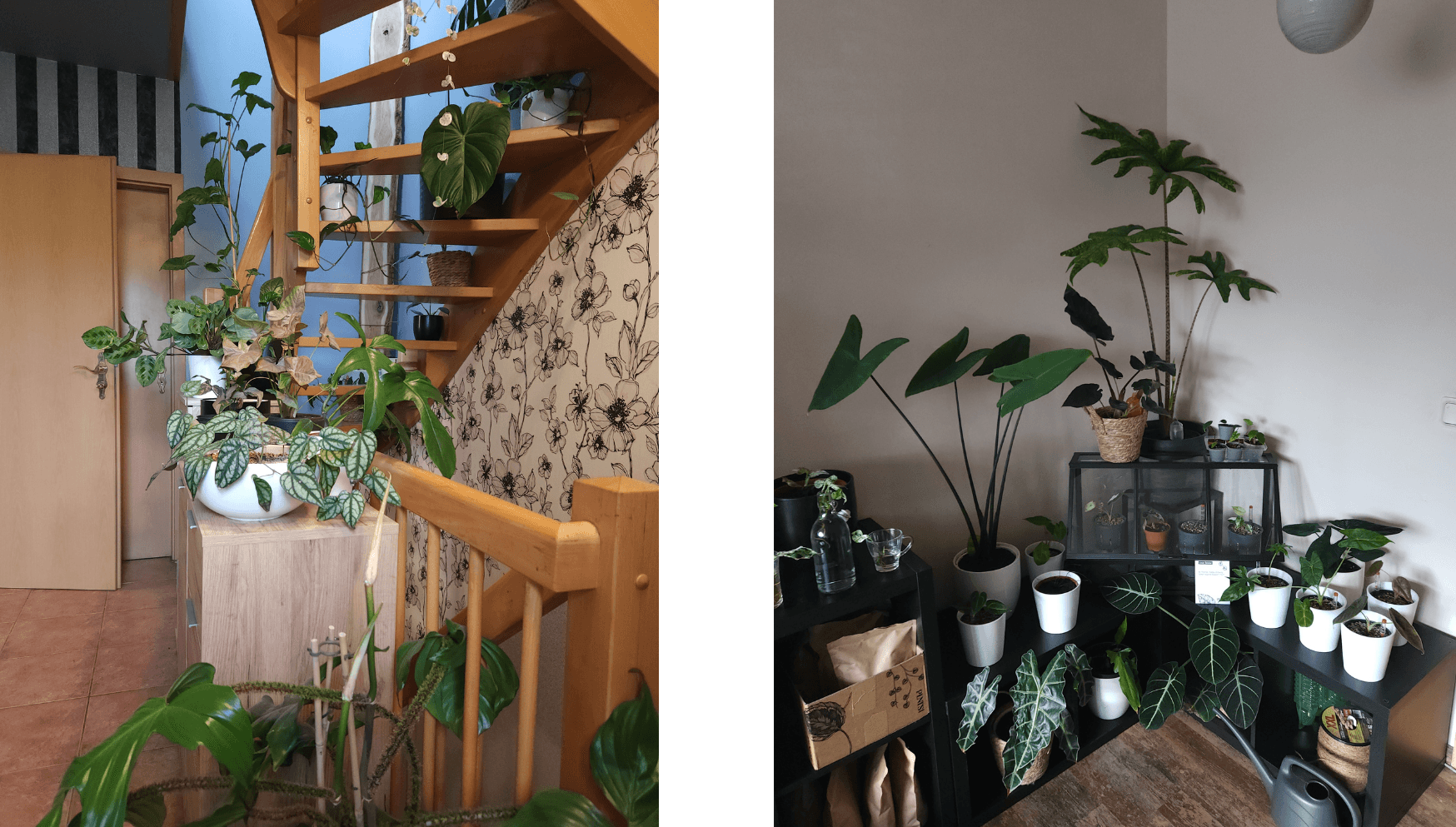 Thomas' favourites!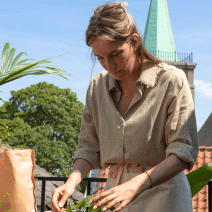 Renée
PLNTS instantly make Renée happy as she's always on the hunt for cool plant trends. Inspiring our community with interior tips, surprising DIY's and fun lists is what she does best!
06 agosto 2023
Spedizione gratuita da €75,-
Spediamo le nostre piante in tutta Europa!
Lieferung in ganz Europa

Kostenloser Versand über €75,-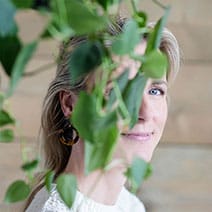 Ciao, sono Emma, la tua guida PLNTS.com!