Urban Jungle (EN)
Book
Book
Choose your own delivery day
Straight from the nursery
The most exclusive houseplants
Total product price
Total:
About this product
Urban Jungle: Living and Styling with Plants is written by Judith de Graaff and Igor Josifovic from the blog and Instagram Urban Bloggers in which they share green hotspots and beautiful urban jungle interiors. Something we love at PLNTS! This book takes you to 5 living rooms across Europe where you can see how beautiful, creative and sometimes even artistic green home living can be. Urban Jungle is full of green inspiration, style advice and useful information for anyone who wants more plants and atmosphere in their home. Above all, this book is a treasure chest of ideas to get you started with practical information about many different plants and simple care tips. Chances are that after reading this book you will turn your own home into an urban jungle!
This book is in English.
There are no specifications to display.
Free shipping from €75,-
We ship our plants all over Europe!
Delivery

throughout Europe

Free shipping for orders over €75,-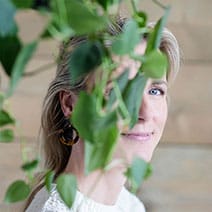 Hi, I'm Emma, your PLNTS.com guide!