Seedling Pots On Tray
Biodegradable Seedling Pots On Tray
€2.95
Biodegradable
Total product price
Total:
About this product
If you are looking for a super handy way to grow your cuttings, you have found your solution! This Seedling Pots on Tray allows you to grow cuttings and seeds, without taking up a lot of space. Besides being super easy to use, these trays are made from sustainable and biodegradable material. So the planet will also benefit when you decide to use these! And don't forget to take a look at our amazing seeds! We have Baby Fern Seeds, Baby Arabica Seeds and our Baby Nicolai Seeds, they match perfectly with these trays and allow you to get started right away! The trays have room for 6 plants per tray and you will get 10 trays per package. So it allows you to grow 60 seeds, cuttings or baby PLNTS!
There are no specifications to display.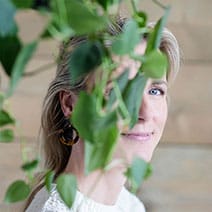 Hi, I'm Emma, your PLNTS.com guide!