Lori Pot Brown
Ø 9.5 cm
Baby

Lori Pot Brown
€29.95
Ø 9.5 cm
The most exclusive houseplants
Already sent more than 100,000 plants
Choose your own delivery day
plants for this pot size:
€69.95
€107.95
€29.95
€79.95
€22.95
Total product price
Total:
About this pot
Lori is a three-legged cutie, all ready for your baby PLNTS. She is made of ceramic and her matt sandblasted coating gives her a very natural look. Her legs let her stand firmly and make Lori a sturdy base for any plant. Because we like Lori so much, we have her in the two colours brown and terra, as well as in different sizes for small and medium-sized plants. This Lori has a height of 23 centimetres, when placing your baby plant in this pot you give it nice space to take root! Tip: opt for hydro grains in the bottom of the pot for good water regulation and filling the pot. All colours and sizes are fun to combine!
Free shipping from €75,-
We ship our plants all over Europe!
Delivery

throughout Europe

Free shipping for orders over €75,-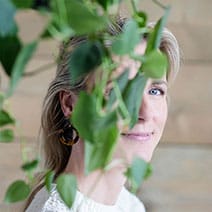 Hi, I'm Emma, your PLNTS.com guide!