Kokedama Kit
Productset
Productset
Total product price
Total:
About this product
Would you like to create a special living space for your plant? A Kokodama is a builded up sphere, in which your plant can live. This kit will fully equip you so you can make your own!
Sphagnum moss and potting soil will form the base or center of your Kokedama. The living moss will be visible on the outside, which makes it look beautiful. The Rope can be used to tie the moss to the ball and also provides you with a way to hang up your ball. This living ball has been made for centuries, and we can totally understand why. It gives a look of tranquility that will fit inside everyone's household.

We have a full DIY ready for you including a video, so you can get creative! DIY: How to make a kokedama ball
There are no specifications to display.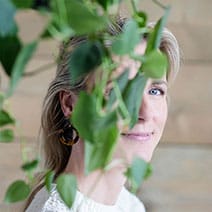 Hi, I'm Emma, your PLNTS.com guide!