Harry Tangled Up Gift Set
Productset
Harry Tangled Up Gift Set
€21.75
productset
Total product price
Total:
About this product
Oh no, Harry got tangled up with Kai... but that's not a bad thing at all, because look what an adorable set they make together. With their presence, they not only have a cosy but also funny effect on the surroundings. Got a place in mind or someone who could use a Harry Tangled Up as a gift for a laugh? Harry and Kai both have a light colour, making them perfect matches and can actually find their place in any interior. Tip: recycle the PLNTS plant print paper packed with your order and wrap your present with it.
You will save up to 20% when purchasing this gift set!
There are no specifications to display.
This set includes:
PLNTS Gift Wrapping Set
Giveaway
€0.00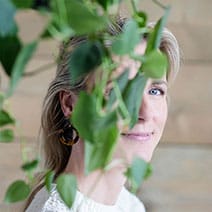 Hi, I'm Emma, your PLNTS.com guide!