PLNTS Quiz - beat the plant pro's!
PLNTS Quiz - beat the plant pro's!
On Thursday 30 March 2023, we are organising something crazy! An online quiz night via Instagram, where you have to compete against real plant experts! Of course, with a quiz there is also something to win. We won't reveal what yet, but the three best quizzers will win something mega special (and rare!)
Important information to join our PLNTS Quiz
Time to freshen up your plant knowledge and make sure you're ready. Here is some practical information that is important to play along!
Mark it in your diary: on Thursday 30 March 2023, we will go live on Instagram at 8PM (CEST);
We will play the quiz via the platform Kahoot;
Make sure you have an extra device (phone/tablet/laptop) so you can access the live stream and the quiz at the same time!*;
We start by explaining the quiz, the quiz platform Kahoot and share the unique game PIN;
Enter your [@instagramaccount-name] as your username, that way we can easily contact the winners!
Then it's time to quiz! Give the right answer as soon as possible and who knows, you might become one of the winners of a very special prize!
*It is very important to play with two devices (phone/tablet/laptop): one so you can follow the livestream and one so you can join the quiz! Of course, you can also play the quiz together with a housemate so that you have two phones.

Are you beating our plant pro's?
These are some of the plant pro's you will be up against! Can you already feel the pressure?



We'd love to see you on the 30th of March!
If you have any questions about our PLNTS Quiz, please contact us via @PLNTS_com
Small disclaimer: the time to reply is long, so any delay on the livestream can be compensated for. Unfortunately, the livestream may still be delayed or connection may be lost. This is something PLNTS cannot do anything about and is not responsible for. The three winners chosen by the Kahoot platform will be the final winners.
It is very important to enter your correct @instagram name. No claim can be made for prizes afterwards if the instagram name was misspelled.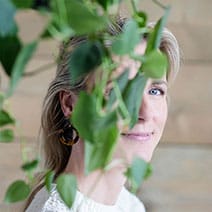 Hi, I'm Emma, your PLNTS.com guide!