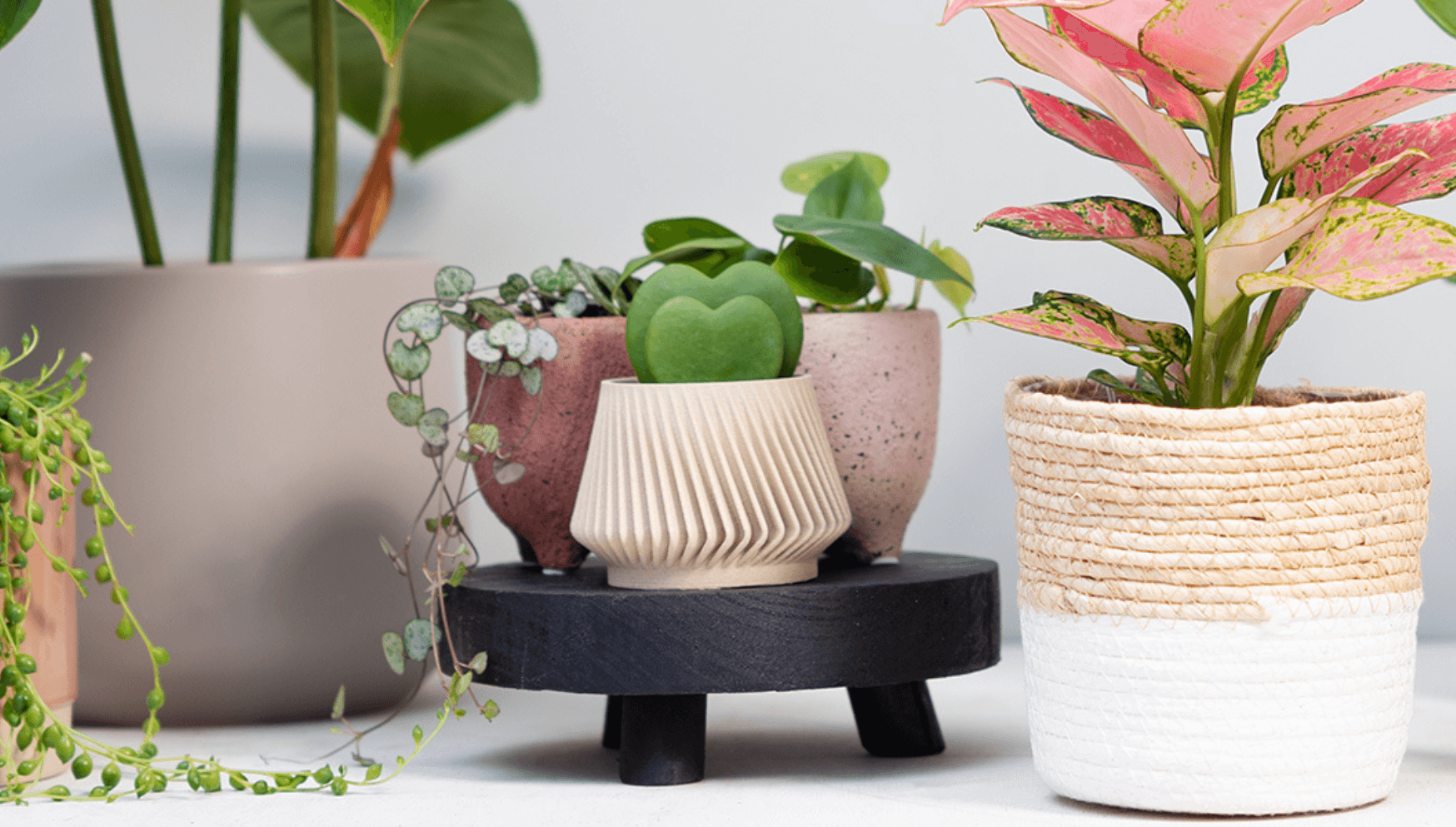 Top 9 gifts for Mother's Day
Every year it can be quite a challenge to come up with something nice for Mother's Day. We have highlighted 9 top gifts for you! Hopefully we can inspire you and make sure that this day will be extra special. By the way, these gifts aren't only for sweet mothers, but of course also for cool dads, dear friends or a crazy aunt. It's up to you who you want to put in the spotlight on this special day!
String of hearts + Rosie Speckled leggy planter
Show your love with our adorable baby String of Hearts. The more love you give her the more you will be rewarded with multiple heart leaves. Finish it off with our sweet Rosie leggy planter and you have a super cute gift set!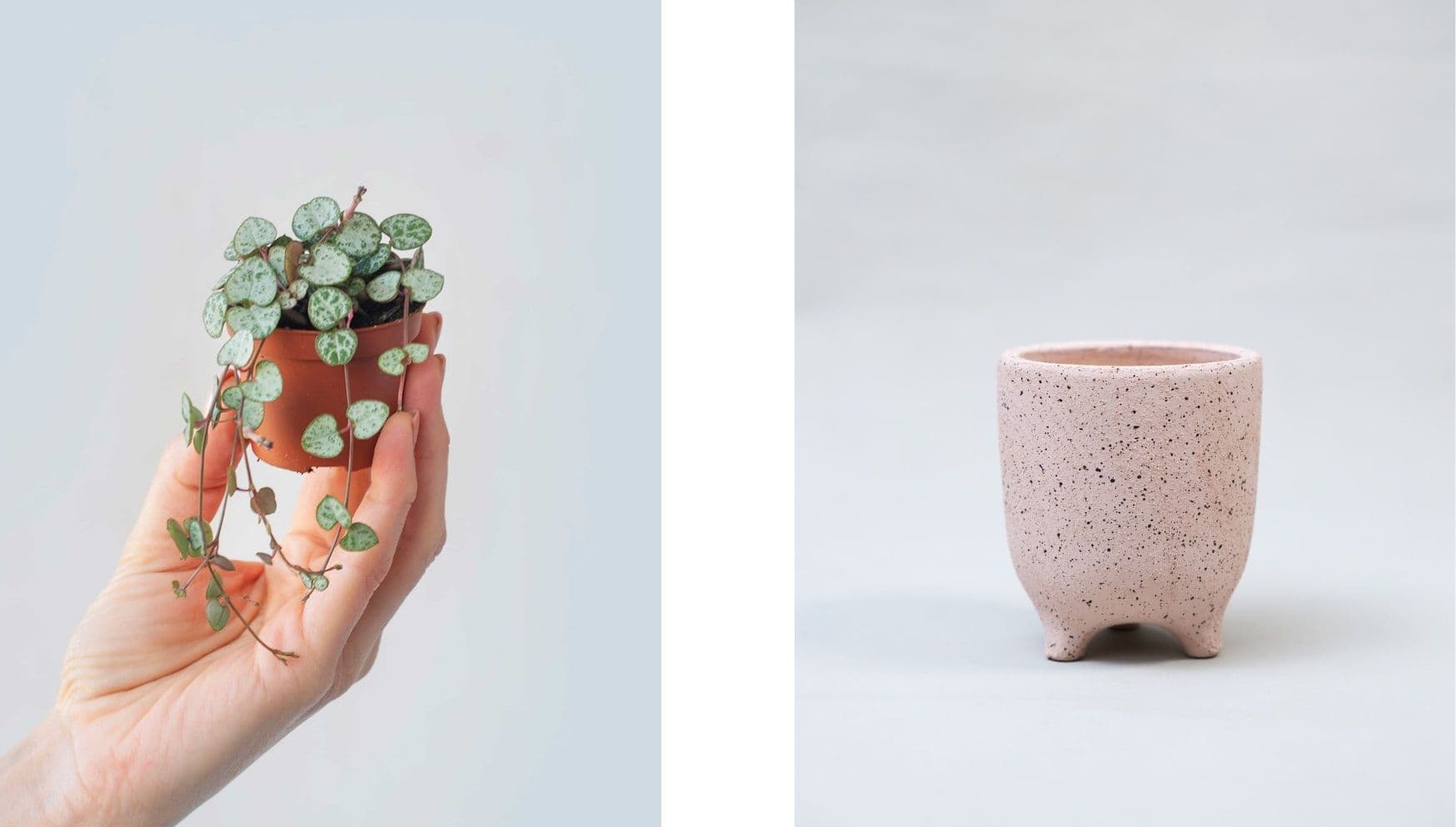 Ultimate Wonder Plants boek
Beautiful pictures make everyone happy. In this book you will find the most beautiful, most diverse and above all green interiors from all over the world. In addition, the two passionate authors give the ultimate tips and tricks for creating a green oasis in your own home, from practical tips for varying colour and size to an overview of different types of plants. They also give tips on how to place and maintain plants in your home. Not only beautiful to look at, but also instructive!
PLNTS mug
Would you like to surprise someone with a delicious breakfast in bed? Make this breakfast complete with our super fun PLNTS mug! This way, a cup of tea or coffee becomes very cosy. A sip for your plants and a sip for you!
Gina giraffe pot
With this cute giraffe pot as a gift, you are sure to put a smile on someone's face! Everyone will be happy with this pot and every baby plant will shine even more!
Plant lover socks
These socks are a must-have in your closet! Every experienced or beginning PLNTSparent will be delighted.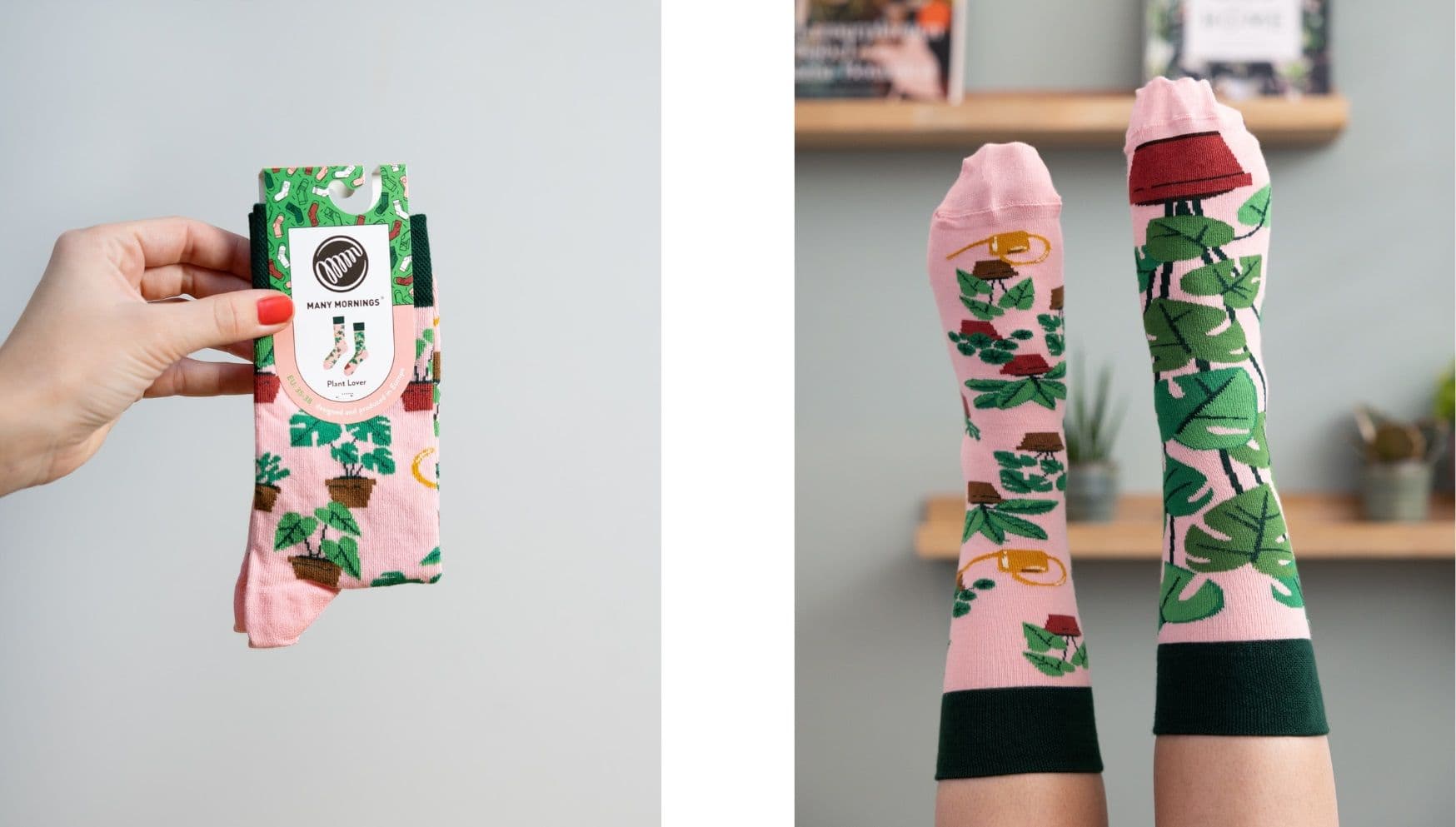 Geurwolkje Aroma Diffuser
With this gift you kill two birds with one stone! The Aroma Diffuser not only provides your green friends with good humidity but also purifies the air. Not only will your plants be happy about this, but so will you! Besides being good for your plants and purifying the air, it can also provide a cosy light in the evening, making it very suitable as a night light. Add a scented oil and your nose will also be stimulated in a positive way. All in all, a gift that has a lot going for it!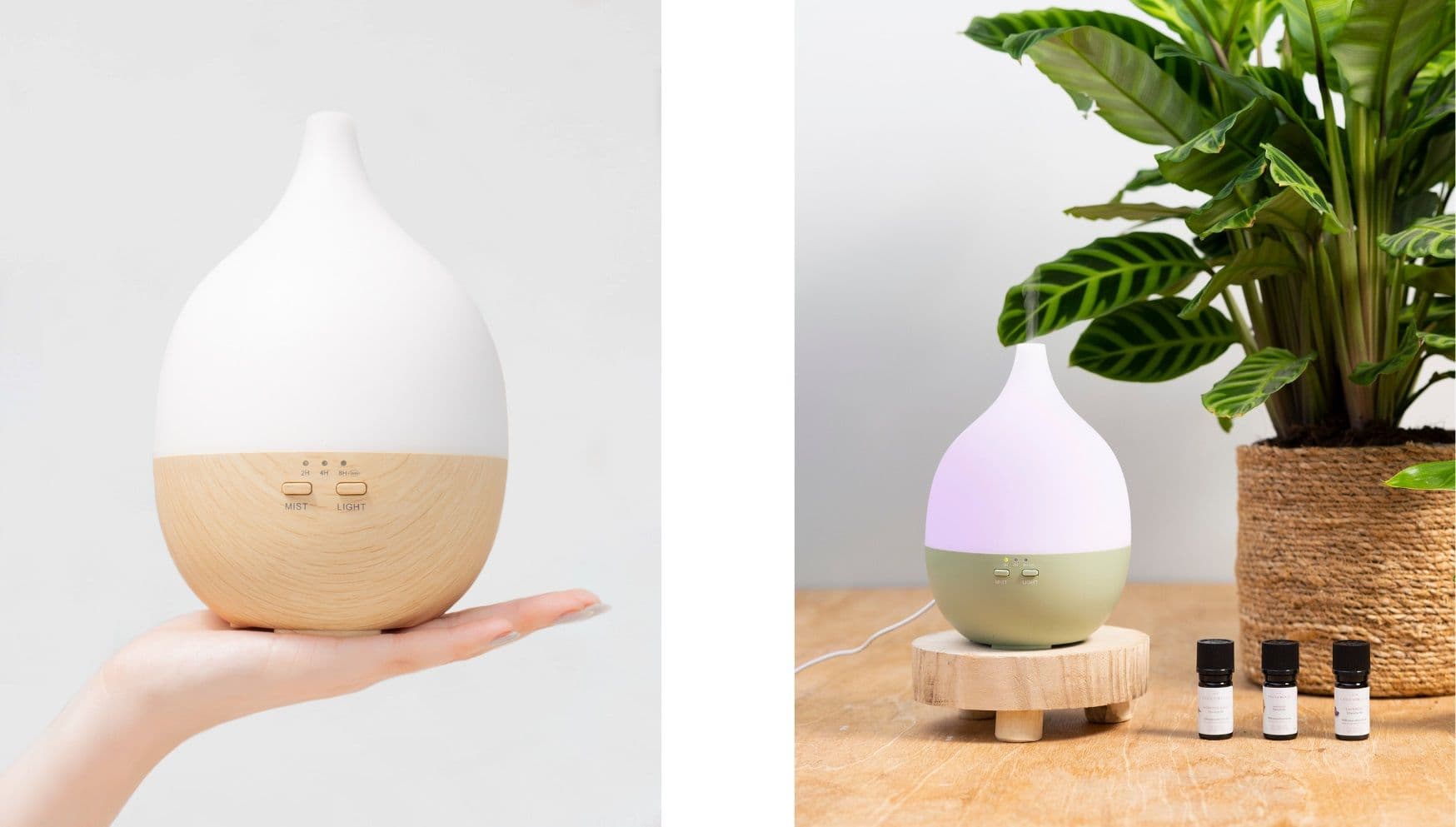 Calathea Warscewiczii
This Calathea is super soft and cuddly, very appropriate for this day! A real cuddly plant, that is all we want, right? Some extra love and care, that goes for the Calathea too. This plant does require a little more attention, but a true PLNTSparent will certainly do that!
PLNTS wall leaves
Is the person you are giving this gift to already a real PLNTSlover and can the climbing plants in your house use some support? Then these cute little wall leaves really are the perfect gift! They stick to the wall very easily so that you can guide your plant upwards, and they look nice too! A win-win situation!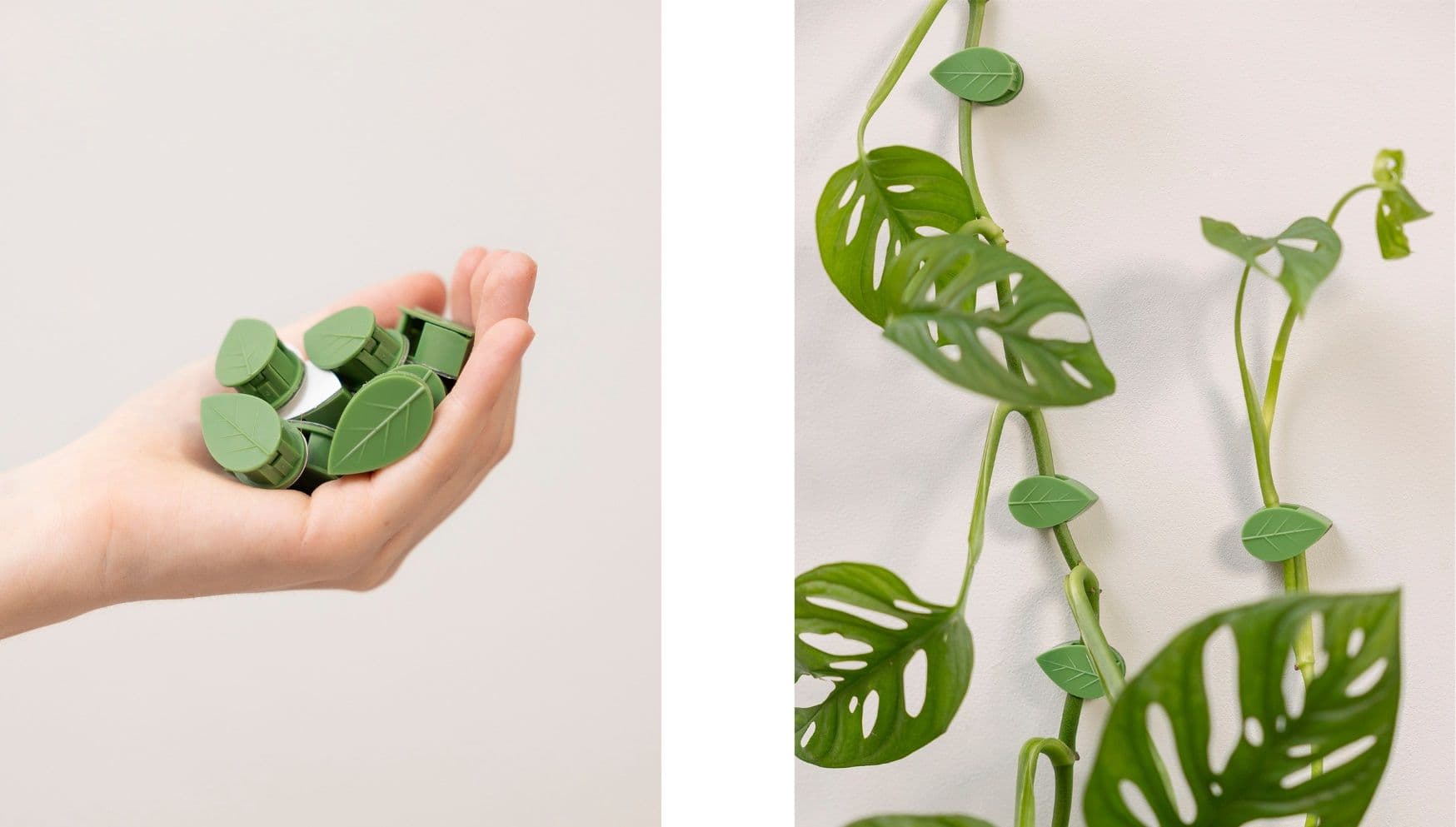 PLNTS shopper
Our PLNTS bag cannot be missing from this list! A bag that is super handy and that you can use for anything. Super light in weight and easy to fold. Our own Monstera Adansonii design on the front makes this tote bag extra special.
Lisa
Plants make Lisa very happy and she is secretly addicted to buying lots of BabyPLNTS. She loves to inspire the community with fun content, from styling tips to plant care to new products!
May 02, 2022
Free shipping from €75,-
We ship our plants all over Europe!
Delivery

throughout Europe

Free shipping for orders over €75,-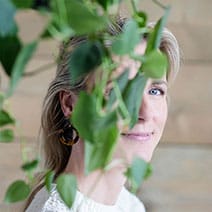 Hi, I'm Emma, your PLNTS.com guide!