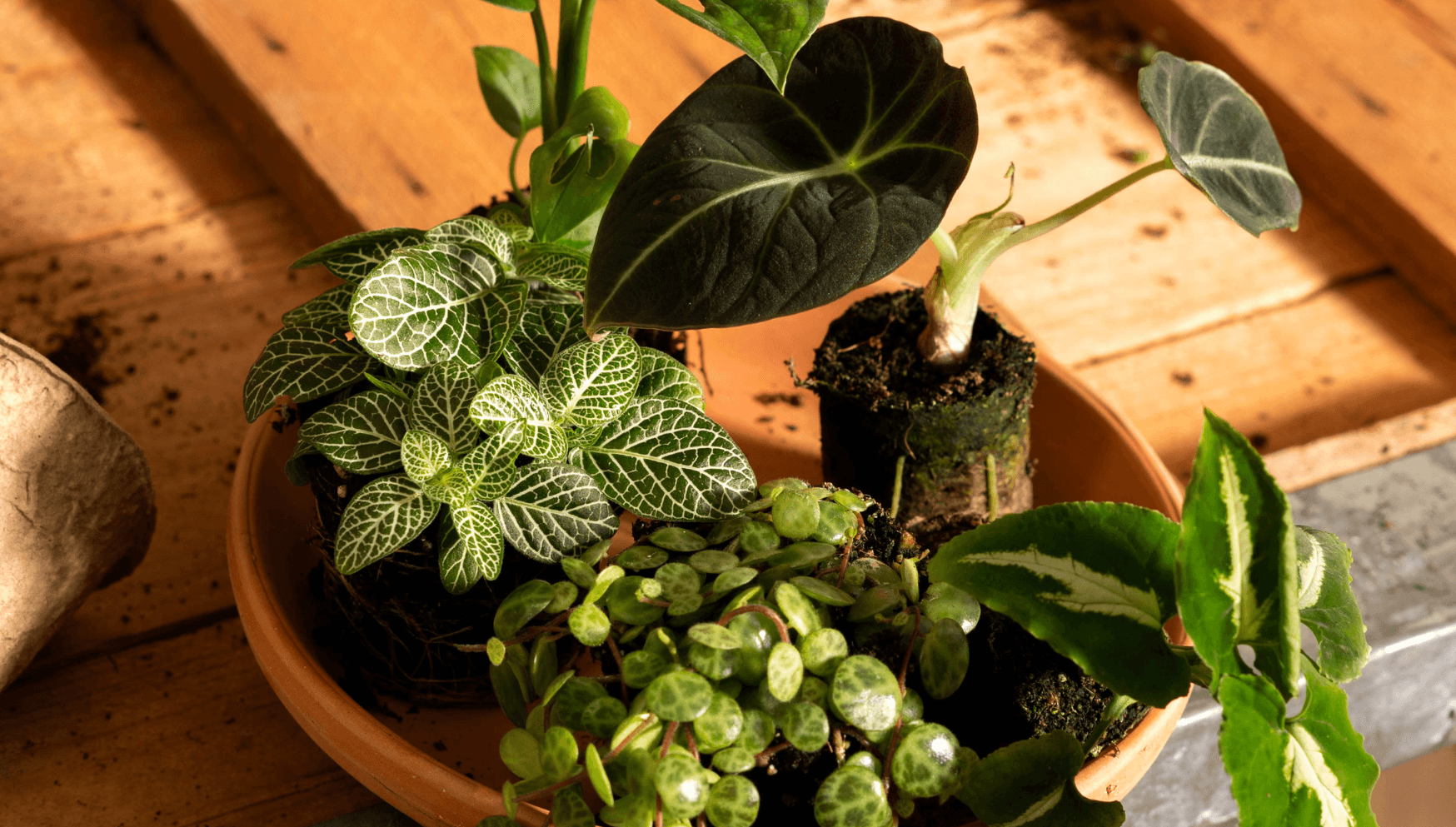 PLNTSlover spotlight - Meet Luna!
This week, we are celebrating our five-year anniversary and what better time to look back on the past five years and thank our loyal community? That's why we are putting our biggest PLNTSlovers in the spotlight this week!
Meet our special community members Luna, Thomas and Janett, read their plant stories and check out their own green jungle.

Tell us something about yourself! Who are you, where are you from and what do you do?
My name is Luna, I'm a dancer and dance teacher from Cologne, Germany.
How old were you when you got your first plant and do you remember which plant you got?
My first plant I had when I was around 8 years old was a "Bubiköpfchen" but it died and I was really sad. So it took me around 20 years to restart my plant career. At that point I got a Dracaena.
What made you choose for PLNTS the first time you ordered?
I was looking for a specific plant (a Jewel orchid) which I found in your shop.
When did your love for plants start? And when did you realise that you're a real plant lover?
So I liked plants my whole life, but after the dramatic death of my first plant, I guess I was too scared to kill another one so it took me quite long. I did realise I'm a real plant lover when I took two Clivias out of the trash because I didn't want them to die.
How big is your plant collection at the moment?
I guess I have around 80 plants at the moment.
Which plant is your secret favourite? And why?
My secret favourite is my Alocasia Jacklyn, because I just love the way it looks.
What is the rarest plant in your collection?
I actually have no idea because I don't know how rare certain plants are!
Which plants are still on your wishlist?
I would really like to have a Caladium Red Flash, a Colocasia Mojito and an Alocasia Watsonia.
Did you ever regret buying a certain plant, and why?
Yeah, I once bought a plant that arrived with fungus gnats that entered my entire plants.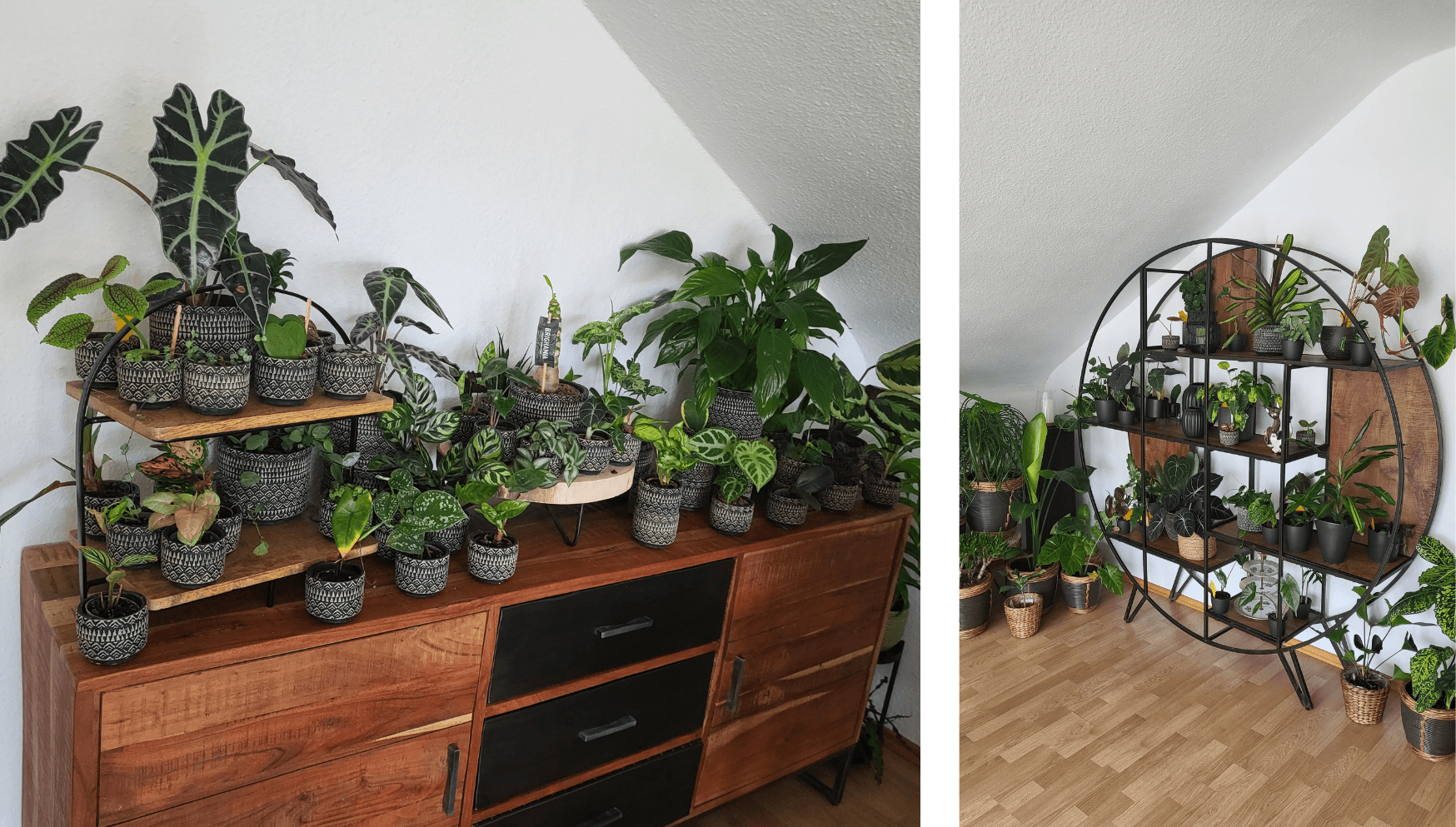 Luna's favourites!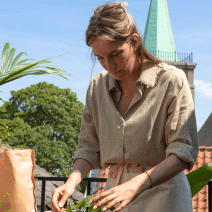 Renée
PLNTS instantly make Renée happy as she's always on the hunt for cool plant trends. Inspiring our community with interior tips, surprising DIY's and fun lists is what she does best!
June 02, 2023
Free shipping from €75,-
We ship our plants all over Europe!
Delivery

throughout Europe

Free shipping for orders over €75,-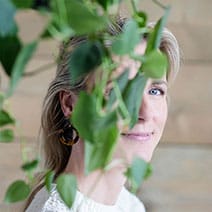 Hi, I'm Emma, your PLNTS.com guide!