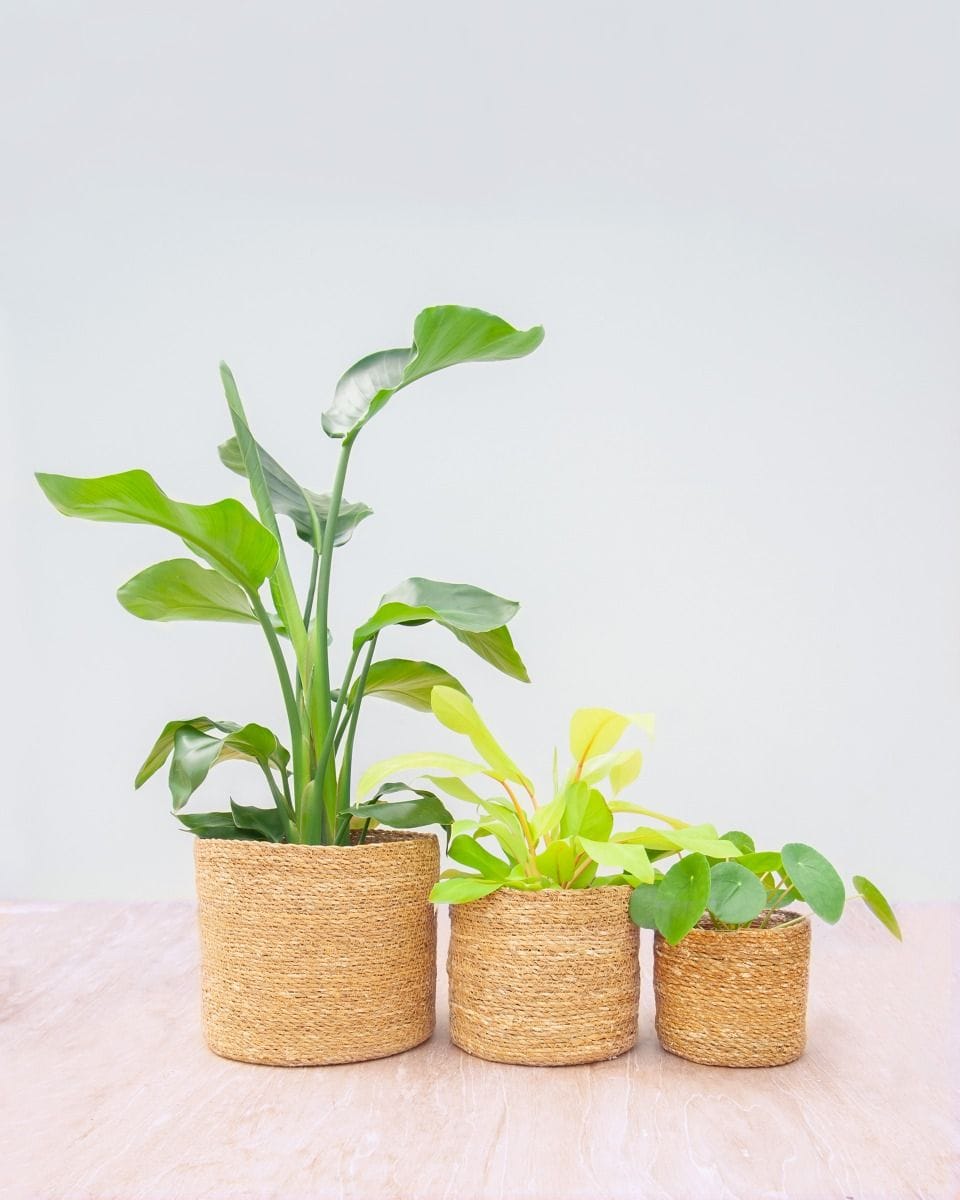 Urban Jungle Set
productset
£81.45
Already sent more than 100,000 plants
100% recyclable packaging materials
Choose your own delivery day
About this product
The 'Urban Jungle' Set includes 3 PLNTS and 3 matching natural plant baskets made from seaweed with a waterproof inner plastic lining. Your 3 new roommates are: Strelitzia Nicolai (Bird of Paradise Plant) The Strelitzia, commonly known as the Bird of Paradise, is a tropical beauty with large, upright leaves. This rapidly growing plant has South-Africa roots and prefers lots of water and lots of light, including some direct sunlight. She easily loses moisture through her big leaves, so it's important to keep the soil continually moist. Philodendron 'Malay Gold' The Philodendron 'Mayal Gold' is a real eye-catcher. This rare tropical Philodendron hybrid has gorgeous bright golden yellow to light green leaves. Malay is a fast climber and – just like other Philodendrons – enjoys high humidity and moist soil. She is easy to care for, but mildly toxic. Pilea Peperomiodes (Chinese Money Plant) The Pilea has cute flat, coin-shaped leaves that grow on elegant stalks. She likes bright, indirect light and is easy to grow, to care for and to keep alive. This widely loved plant rapidly produces new 'pups' that surround the mother plant, so if you easily want to grow more plants, she is the one for you!
There are no specifications to display.
This set includes:
Basket Dove Set
3 baskets
-£0.05
Free shipping from £75,-
We ship our plants all over Europe!
Delivery

throughout Europe

Free shipping for orders over £75,-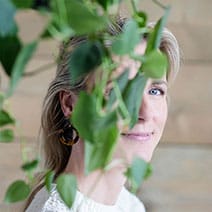 Hi, I'm Emma, your PLNTS.com guide!