PLNTS Giftbox
giftbox
giftbox
Total product price
Total:
About this product
The PLNTS giftbox is the perfect gift for starting PLNTSparents as it contains everything they need: fresh potting soil, a unique pot and even a baby with a name tag! Next to that, it's also a good gift for true PLNTSlovers as they always enjoy seeing a baby plant grow up. Moreover, every month you will have a chance to win 3 surprise BabyPLNTS when you share your baby's progress with us on Instagram (more info in gift box).
The gift box includes everything that your baby plant needs in its first growth spurt:
- Fresh PLNTS potting soil that gives your plant a boost because of its full of nutrients.
- A unique pot that grows with your friend. The delivery box tells you how this magical pot works.
- A name tag to plant with your baby plant so she feels at home and you will not forget her name. ;-)
- A baby Philodendron Moonlight
There are no specifications to display.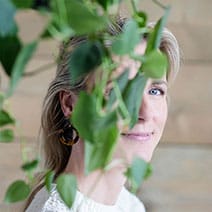 Hi, I'm Emma, your PLNTS.com guide!