Moris Candle Holder Ceramic
7.5 cm
Moris Candle Holder Ceramic
£10.89
7.5 cm
Total product price
Total:
About this product
We go back in time. It is an old and classic model in a new look our Moris! Its material is earthenware and because of its unique look, they can all differ slightly from each other. Moris is suitable for all our dinner candles, as it has a diameter of 2.1 cm.
See Moris' foot? This is of course key to its vintage look but also practical, with this it catches dripping candle wax. Moris comes in three different colours and the fun part is, all colours are based on the colours of the moon.
Colour: beige
Dimensions: 7.5 cm x 9 cm x 2.2 cm
Material: ceramic
There are no specifications to display.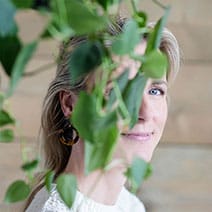 Hi, I'm Emma, your PLNTS.com guide!