Babies In A Basket Gift Set
Productset
£26.45
Already sent more than 100,000 plants
Choose your own delivery day
Straight from the nursery
About this product
Three babies together is much cosier than alone, isn't it? Bas Leggy Basket has the perfect diameter for that. With its natural look, Bas matches plants like no other and the high legs make Hope, Verschaffelti and Silver Sword stand out even more. Babies In A Basket is a set that quickly creates a cosy corner in your home, and who wouldn't want that? Tip: recycle the PLNTS plant print paper packed with your order and wrap your present with it.
You will save up to 20% when purchasing this gift set!
There are no specifications to display.
This set includes:
PLNTS Gift Wrapping Set
Giveaway
-£0.05
Free shipping from £75,-
We ship our plants all over Europe!
Delivery

throughout Europe

Free shipping for orders over £75,-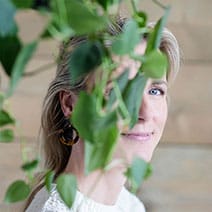 Hi, I'm Emma, your PLNTS.com guide!