Geurwolkje® Aroma Diffuser
Dark Wood
Geurwolkje® Aroma Diffuser
£39.32
Dark Wood
Ordered before 23:59, shipped the next business day
The most exclusive houseplants
Choose your own delivery day
Total product price
Total:
About this product
This is the cute and all-in-one Aroma Diffuser, Humidifier and Air Purifier! Our PLNTS community knows how important it is to protect your beloved plants from mosquitoes and flies, but perhaps more importantly, from dehydration! This diffuser can be used as a humidifier that will ensure that your plants will grow up in a room with a good climate as it improves the humidity in your room. Besides being good for your plants, the Aroma Diffuser is also good for your health. It purifies the air and maintains humidity levels, reducing the incidence of dry throat, stuffy nose, dry skin, headaches or red eyes. She is also available in a different model, in natural and green colours. Her shape gives her a really playful look, so she can be placed anywhere in the room! Another talent of this multifunctional cutie is that she can also be used as a night light. She emits 7 different colours such as, rose red, sky blue, cyan-blue, blue, purple, pink and soft yellow. Good to know is that we sell the various delicious oils for this Aroma Diffuser separately as no oil is included with this product.
Safety and specifications
- Height: 21cm
- Width: 15cm
- Content: 400ml
- Material: pp5 (BPA-free)
- Wattage: 24v
- Maximum duration: ±8-10 hours
- Maximum space: 35m²
- Timer: 1 hour, 3 hours, 6 hours or continue until water runs out
- Type of light: LED
- Ultrasonic diffuser
- Turns off automatically
- Works on power (cable length: 1.5 metres)
There are no specifications to display.
Free shipping from £130,-
We ship our plants all over Europe!
Delivery

throughout Europe

Free shipping for orders over £130,-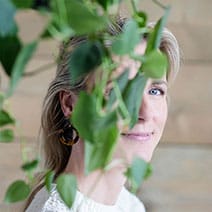 Hi, I'm Emma, your PLNTS.com guide!