Black Weekend: 24 - 28 November 2022
A crazy weekend calls for crazy deals! We are celebrating Black Friday for a very long weekend, from the 24th of November to the 28th November. We are spoiling our PLNTScommunity with a different deal every day.
Treat yourself or a fellow PLNTSlover with these amazing deals. Scroll down to get an impression of the promotion and let the shopping begin!
Sustainable Friday
We enjoy delighting you with cool promotions. Yet we also want to think about sustainability. For this reason, we are combining the two.
First of all, let us introduce you to the most sustainable plant box you can ever buy! We are introducing 3 very special mystery boxes for dedicated PLNTSlovers with green fingers. These boxes contain plants that have some flaws and therefore do not reach the quality we normally deliver. Still, we grant these plants a caring home and that is why you can get these durable mystery boxes for a very nice price! From our green hearts, we like to give these beauties a second chance.
We also have truly sustainable pots in our shop. Some of these pots are on sale this Sustainable Friday! So what exactly makes these pots sustainable we hear you think?
The Tess / Tessy pots are made of recycled paper and recycled plastic. They are made by women in Sri Lanka who are paid fairly and thus provided with a job to support their families.
The Palua pots are handmade in Belgium. These pots are made of gypsum, a natural material without harmful substances. For every pot sold, the supplier plants a tree.
Finally for now, the Happy Harry is 3D printed and made of recycled plastic and leftover material from the plastic industry. So instead of throwing it away, they turn it into super cute pots.
That's something you want to contribute to, right? Which pot will you go for?
Free shipping from £130,-
We ship our plants all over Europe!
Delivery

throughout Europe

Free shipping for orders over £130,-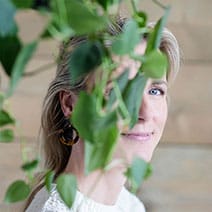 Hi, I'm Emma, your PLNTS.com guide!